Arab League forms committee to stop Israel's bid to be on UN Security Council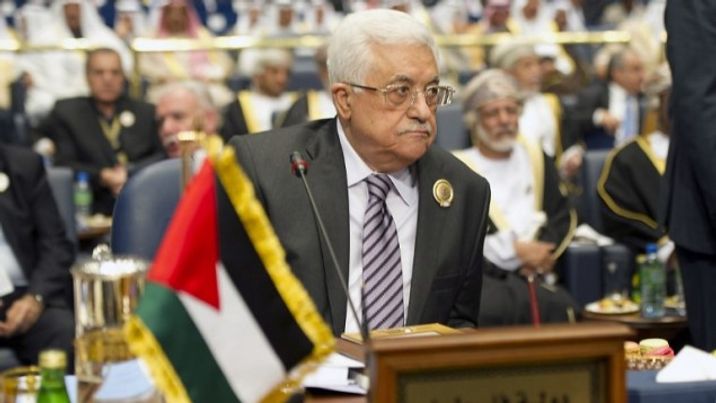 Palestinian leader Mahmoud Abbas attends the 25th Arab League summit, March 25, 2014
(photo credit:AFP/Yasser al-Zayyat)
The Arab League will work towards preventing African countries from backing Israel's bid to be a UNSC member.
The Arab League passed a resolution on Sunday that authorizes the formation of a committee geared towards hindering Israel's attempt to be one of the ten non-permanent members of the United Nations (UN) Security Council for 2019-2020.
The Palestinian Authority (PA) had proposed the committee, which will include the presidency of the Arab Summit, presidency of the Ministerial Council, Egypt (the only Arab country who is a currently a UN Security Council member), the PA, and Secretary-General of the Arab League, Ahmed Aboul Gheit.
"(The PA) fears that Israel will be able to succeed in its attempts to become a non-permanent member of the UN Security Council with support from the Western European Countries Group in the SC," stated Jamal al-Shobaki, the PA's permanent representative to the Arab League.
If Israel succeeds in finally becoming a member of the UN Security Council, it would be apportioned one of the two slots reserved for the "Western European and Others" regional group.
The PA and the Arab League are not only concerned with potential support for Israel's membership coming from the West but from Africa as well. Of late, Israel has been invested in making significant diplomatic inroads throughout Africa and is scheduled to participate in an Africa-Israel summit this October in the African country of Togo.
"There must be intensive Arab efforts to prevent Israel from obtaining membership in the Security Council and getting the votes of African countries," al-Shobaki said according to the Palestinian news agency Wafa.
"Arabs and Africans share historical and cultural relations that have a major role in supporting the Palestinian cause."
Al-Shobaki expressed an expectation for most African countries to maintain their "historic support for the Palestinian cause" and to reject Israel's membership in the UN Security Council.
You need to be logged in in order to post comments. Sign up or log in
September 11, 2017 5:56 PM
The time is long past to put down the lie called Palestine. Arabs calling themselves 'Palestinians' is Soviet Cold War Propaganda. Before the 1960s 'Palestinian' was a reference to and even a racial slur hurled at Jews.