Hamas militant reportedly killed in Gaza tunnel collapse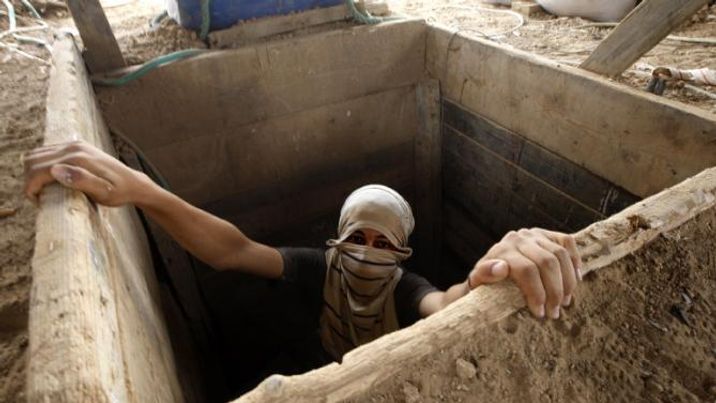 Un Palestinien émergeant d'un tunnels à la frontière entre Gaza et l'Egypte
AFP
During the 2014 conflict with Israel, attack tunnels were one of the militant group's most effective weapons
Palestinian media outlets reported on Tuesday that a Hamas militant was killed in a tunnel collapse in the Rafah area of the southern Gaza Strip.
Reports differed as to whether the collapse was caused by operations that the militant was carrying out at the time, or was due to the general lack of structural stability within the tunnel.
The militant was named locally as 24-year-old Heny Faraj Shalouf.
On Friday, Hamas announced that two of its operatives died in separate collapses in the "resistance tunnels" in Gaza.
Khalil al-Dimyati, 32, and Yusef Abu Abed, 22, were both members of the Hamas armed wing.
Hamas has built a network of tunnels inside Gaza, as well as some under the Israeli border.
During the last round of conflict in 2014 attack tunnels were one of Hamas's most effective weapons.
Other tunnels are used for smuggling from Egypt, although many have been destroyed by the Egyptian authorities in recent years.
Several dozen Hamas members have died in tunnel collapses in the past year.
(Staff with AFP)