Palestinian PM arrives in Gaza on landmark visit for Hamas reconciliation talks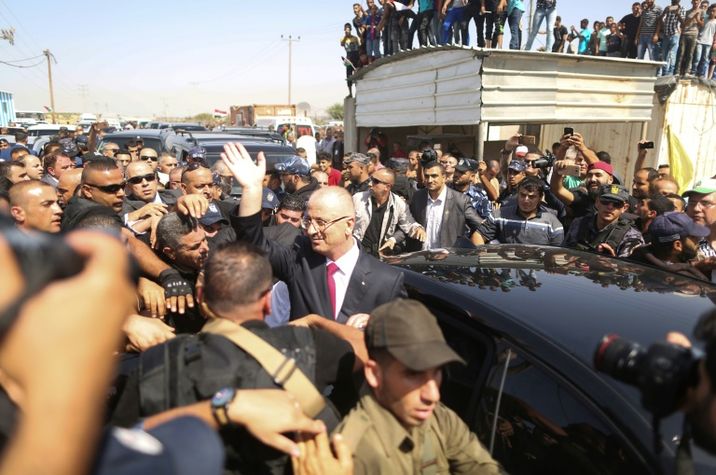 Le Premier ministre palestinien Rami Hamdallah accueilli à Beit Hanun à Gaza, le 2 octobre 2017
MAHMUD HAMS (AFP)
It will be the first visit to Gaza by Fatah-led Palestinian Authority officials since 2015
Palestinian prime minister Rami Hamdallah arrived in Gaza Monday for his first visit in two years, as rival factions seek to overcome a decade of crippling divisions.
The Palestinian Authority announced Monday it will take responsibility over the Gaza crossings, ahead of the reconciliation deal arranged by Egypt. 
Arriving by road from Ramallah, about 70 kilometres (44 miles) away in the West Bank, Hamdallah crossed the border with dozens of ministers and officials from the West Bank-based PA into the Hamas-run coastal enclave at around noon.
Hamas politicians and members of the premier's Fatah faction were due to greet Hamdallah on the other side of the crossing, as some 2,000 people gathered ahead of an expected speech.
"The government began to exercise its roles in Gaza from today," Hamdallah said at a press conference at the crossing.
"We return to Gaza again to end the division and achieve unity."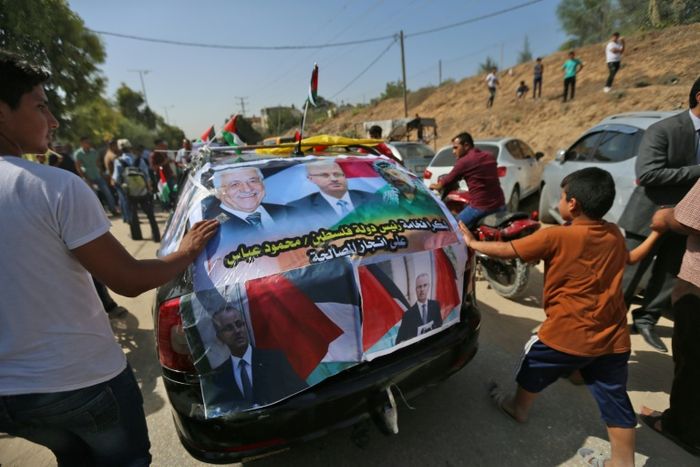 Hamdallah's visit is the first time officials from the Fatah-led Palestinian Authority, headed by Mahmoud Abbas, have visited the coastal enclave since 2015.
He is expected to meet Hamas overall leader Ismail Haniya and the group's Gaza chief Yahya Sinwar on Monday afternoon, and chair a cabinet meeting on Tuesday.
Egyptian delegates, including Egypt's ambassador to Israel Hazem Khairat and two other high ranking Egyptian intelligence officers, arrived in Gaza on Sunday ahead of Hamdallah's arrival.
The reconciliation initiative between Fatah and Hamas is backed by Egypt which will be closely following the talks, which are intended to prepare for a transfer of power in the Gaza Strip from Hamas to Abbas's Palestinian Authority (PA).
Hamas and Fatah, which dominates the PA, have both expressed confidence that the latest unity initiative will fare better than the failures of the past.
But the fate of Hamas' armed wing, the Iz al-Din al-Qassam brigades, remains a strong point of contention.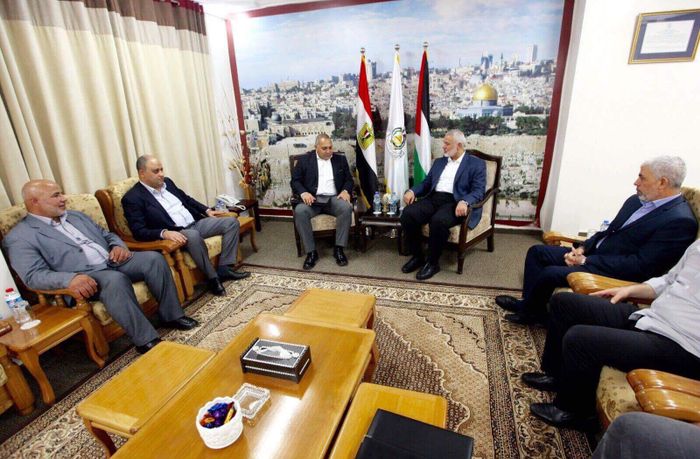 Abbas has rejected a "Hezbollah model" for Hamas in the Gaza Strip and is demanding that the group's armed wing be dismantled.
But the deputy head of Hamas' political wing, Dr. Moussa Abu Marzouk, said that the group's military wing is not up for discussion.
Abbas is also demanding that no foreign entity have any involvement in the administration Gaza affairs -- a move seen as aiming to keep Hamas backers including Qatar and exiled arch-rival Mohammed Dahlan at bay.
His third demand is that all economic aid bound for the Strip pass first through the consensus government and not through Hamas-run channels.
Hamas has run Gaza since 2007, having seized it in a near civil war from Fatah following a dispute over parliamentary elections won by the Islamist movement.
Fatah, the largest faction in the Palestine Liberation Organization, is recognized by Israel and some 100 countries as the sole representative of the Palestinian people.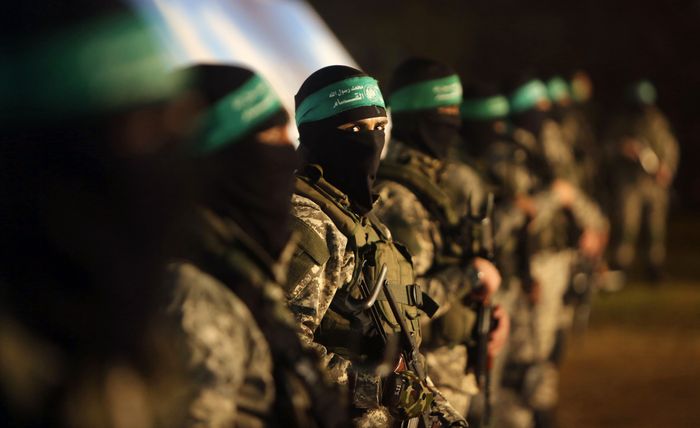 Experts say that the prospect of social unrest among disgruntled Gazans was a factor in Hamas's willingness to reconcile with Fatah, along with its growing isolation and perhaps a new pragmatism in its leadership.
The Palestinian schism is seen as a major obstacle to a peace agreement between Israel and a future Palestinian state combining the West Bank and the Gaza Strip.
Battered by three wars with Israel since 2008, Gaza is under Israeli and Egyptian blockade and suffers from severe water and electricity shortages, an economic slump and unemployment of more than 40 percent.
The Hamdallah delegation's visit is seen as largely symbolic and preparing the ground for further talks, probably in Cairo.
The outcome will determine the Palestinians' acceptance on the international stage.
The PA recognizes Israel, but that appears to remain out of the question for Hamas.
Israeli construction minister and former general Yoav Galant says everything depends on Hamas accepting Israel's existence and ending armed struggle.
"If the answer is positive, we can talk about a lot of things," he says. "If it is negative, nothing has changed and all this is a deception."
(Staff with AFP)
You need to be logged in in order to post comments. Sign up or log in
terrorists meet terrorist in historic terrorist reconciliation. it'll probably still fail and Israel will continue to have nobody to make peace with.