Trump set to unveil new 'Iran strategy', throw future of deal to Congress
Right up until the last minute, America's closest allies have urged Trump to think again
Donald Trump will unveil a more aggressive strategy to check Iran's growing might on Friday, withdrawing presidential backing for a landmark nuclear deal and targeting the country's missile program and militia proxies.
During a White House speech at 12:45 pm local time, Trump is expected to declare a 2015 deal, which curbed Iran's nuclear program in return for massive sanctions relief, is no longer in the US national interest.
Trump will withdraw presidential support for the landmark nuclear deal -- known as the JCPOA -- but will stop short of killing the agreement, his Secretary of State Rex Tillerson said.
"The intent is that we will stay in the JCPOA, but the president is going to decertify."
"We're saying, fine, they're meeting the technical compliance," he said indicating that the broader agreement would remain intact for now.
That will leave US lawmakers to decide its fate.
Iran has vowed a "crushing response" if Trump elects to declare the Iranian Revolutionary Guard Corps a terrorist organization. While officials told AFP that he will not take that step, the Wall Street Journal reported that it was "likely".
According to a fact sheet released by the White House to set the stage for Trump's speech, he will rail against Iran's "destabilizing influence" on the Middle East, "particularly its support for terrorism and militants."
The strategy will seek to shield Israel from Iran's "unrelenting hostility" and counter the threat to all US interests and allies from Iran's proxy forces, ballistic missile development and eventual nuclear ambitions.
But the plan as outlined by the fact sheet does not envisage Washington pulling out of the Iran deal's Joint Comprehensive Plan of Action (JCPOA). Indeed, "the deal must be strictly enforced, and the IAEA must fully utilize its inspection authorities."
US media have reported intense debates within the administration about their approach to Iran. The WSJ reported on Thursday that the idea of Trump delivering his address outside the empty Iranian embassy in Washington was floated but then canned.
'Spirit' of the deal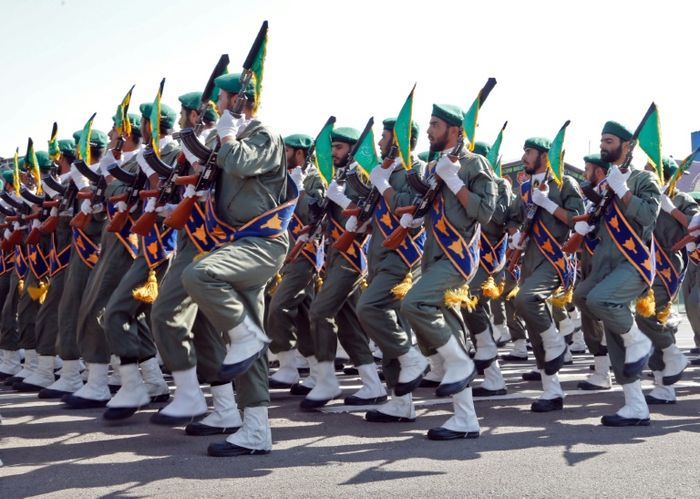 Both Secretary of State Rex Tillerson and his Defense counterpart Jim Mattis have said that Iran is in compliance with the accord, but not with what they say is its "spirit".
The International Atomic Energy Agency (IAEA), which is charged with certifying Iranian compliance with the agreement's stipulations, has repeatedly said that the Islamic Republic has stuck to its end of the bargain in which they agreed to dramatically curtail their nuclear program in exchange for sanctions relief.
While Trump's decision is largely rhetorical -- designed to meet a key campaign pledge -- it risks unpicking years of careful diplomacy and increasing Middle East tensions.
The agreement was signed between Iran and six world powers -- Britain, China, France, Germany, Russia and the US -- at talks coordinated by the European Union.
Tillerson spent much of the week on the telephone, talking through a decision that is deeply unpopular with allies.
So, while US officials still insist that "America First" does not mean "America Alone," on this issue they are starkly isolated. The other signatories all back the deal.
"This is the worst deal. We got nothing," Trump thundered to Fox News on Wednesday. "We did it out of weakness when actually, we have great strength."
Iranian President Hassan Rouhani lashed out at US counterpart saying he was opposing "the whole world" by trying to abandon a landmark nuclear agreement.
"It will be absolutely clear which is the lawless government. It will be clear which country is respected by the nations of the world and global public opinion," he added.
Allies pleading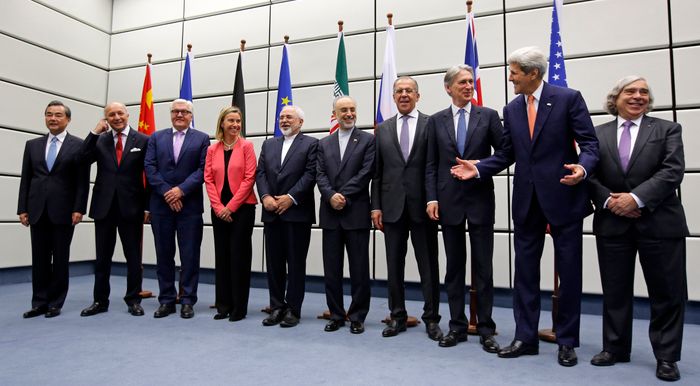 Trump, whose address to this year's UN General Assembly was a hymn to national sovereignty, has been railing against the Iran deal since before he was elected.
In office, he has chafed at being required under US law to re-certify Iran's compliance with the accord every 90 days, declaring that Tehran has broken it "in spirit."
Now, as he prepares to roll out the broader US strategy to combat Iran's expanding power in the Middle East, he feels the time has come to turn his back on the deal.
Right up until the last minute, America's closest allies have urged Trump to think again.
After his nationalist UN speech, EU foreign policy chief Federica Mogherini warned that the deal "doesn't belong to one country... it belongs to the international community."
US allies have not been convinced by the argument that the deal fell short because it left Iran free to develop ballistic missiles and sponsor proxy militias in its region.
"Mixing everything means risking everything," a French diplomatic source told AFP. "The existential threat is the bomb. The nuclear deal is not meant to solve Lebanon's problems."
However French president Emmanuel Macron has himself floated the idea of re-negotiating the accord to take into account Iran's missile program, an idea rejected by Tehran.
Europe fears not only that Iran will resume the quest for the bomb but that the US is relinquishing its leadership role in a stable, rules-based international system.
On Tuesday, British Prime Minister Theresa May called the White House to impress upon it her government's "strong commitment to the deal alongside our European partners."
In parallel, her foreign minister, Boris Johnson, told his US counterpart Tillerson "that the nuclear deal was an historic achievement."
"It was the culmination of 13 years of painstaking diplomacy and has increased security, both in the region and in the UK," he argued.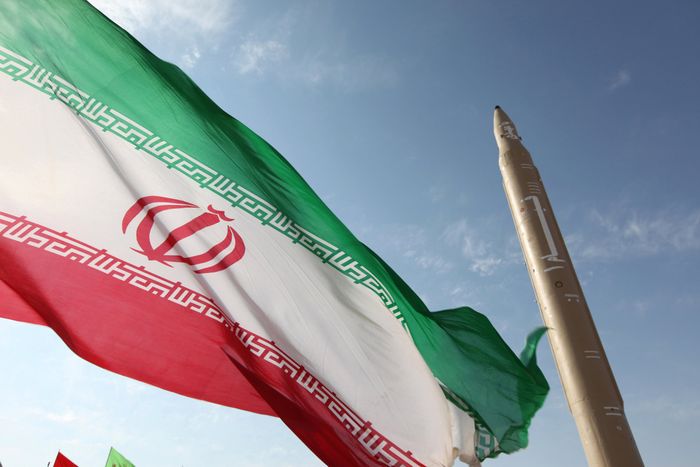 China and Russia have also added their voices to the chorus of those seeking to preserve the deal, in calls with Tillerson.
But the US administration barely acknowledged the calls, and European diplomats in Washington privately complain that their message is not getting through.
'We will see'
One Western diplomat said that once Trump "decertifies" the deal their efforts will move to Congress, where they will urge US lawmakers not to re-impose sanctions.
They will find some sympathetic ears in Congress but this won't move Trump. His most senior foreign policy advisers have also urged him to back the deal, to no avail.
Last week, Secretary of Defense Jim Mattis was asked whether he believes the Iran deal remains in the US national interest.
"Yes, senator, I do," he replied.
"I believe at this point in time, absent indication to the contrary, it is something that the president should consider staying with."
In a statement to AFP, leading Republican Senator Marco Rubio described the accord as "fatally-flawed" and said he was open to legislation that would "substantially improve America's ability to counter Iran's nuclear, terrorism, militancy and regional threats."
Many lawmakers are waiting to see how Trump presents the choice, with no clear consensus even among Republicans on whether to torpedo the agreement.