Palestinian Authority to begin recruiting for Gaza security force: minister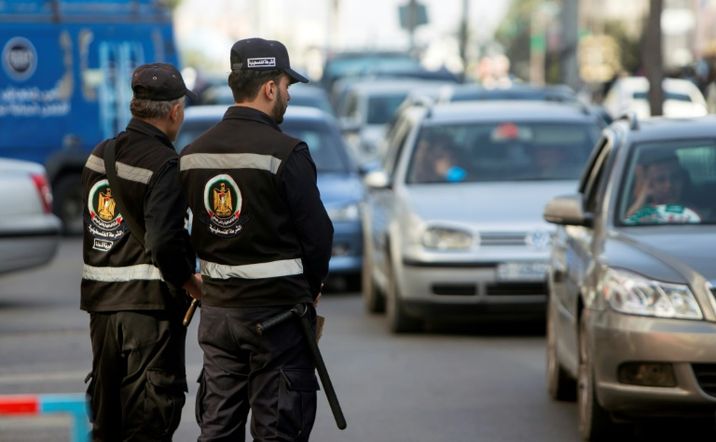 Un point de contrôle du Hamas à Gaza, le 5 avril 2017
MAHMUD HAMS (AFP/Archives)
Palestinian Authority President Mahmoud Abbas reportedly authorized plans on Monday to begin recruitment for a new security force in the Gaza Strip, in accordance with the terms of a landmark reconciliation deal with rivals Hamas signed last week.
Palestinian Civil Affairs Minister Hussein al-Sheikh announced the decision in an interview with Palestine TV on Monday night, without specifying how many recruits would be drafted.
Under the deal signed last week in Cairo, Hamas is due to hand over Gaza's border crossings by November 1 ahead of a full transfer of power by December 1.
An official involved in the talks who spoke to AFP on condition of anonymity said last week that 3,000 PA police officers would be re-deployed to Gaza.
The figure is a fraction of the number of police officers employed by Hamas, and security control of the coastal enclave is expected to be a major stumbling block in continuing negotiations with the Islamist group refusing to disarm its 25,000-strong armed wing.
Meanwhile, Israeli Prime Minister Benjamin Netanyahu told members of his security cabinet on Monday that although Israel would not accept the unity deal, it would not lead to a break in relations with Fatah.
Hamas is blacklisted as a terrorist organization by Israel, the United States, and the European Union.
It has fought three wars with Israel since 2008 and the blockaded Gaza Strip has seen deteriorating humanitarian conditions.
See also:
Hamas says unity deal at risk if Abbas does not end sanctions
Bennett to i24NEWS: Israel should continue security cooperation with the PA
Hamas reportedly to stop West Bank attacks as part of Fatah reconciliation deal
Netanyahu says Palestinian reconciliation deal makes peace 'much harder'