Saudi Prince to i24NEWS: Saudi Arabia agrees with Trump's principles on Iran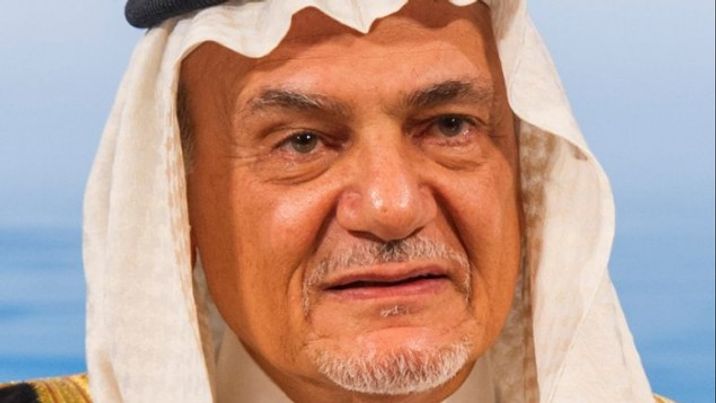 Prince Turki bin Faisal al-Saud
Wikipedia
Prince Turki bin Faisal referenced Iran's 'adventurous and interventionist policies in Arab countries.'
Saudi Arabian Prince Turki bin Faisal Al Saud conveyed the Saudi kingdom's approval and support for US President Donald Trump's new approach towards Iran, on the sidelines of the Israel Policy Forum's "Middle East Security Forum" in New York on Sunday.
"King Salman issued a statement after Mr. Trump's speech, on the Iran nuclear deal in which he said he agreed with the principles that were presented by President Trump, not only on the potential danger of Iran developing nuclear weapons but also and more immediately on Iran's adventurous policies and interventionist policies in Arab countries," the prince said to i24NEWS.
"That's where we have to challenge Iran."
According to the White House, the Saudi monarch had praised Trump for "his visionary new Iran strategy" a day after the US president announced his refusal to recertify Iranian compliance of its nuclear agreement with the P5+1 countries in 2015.
Trump was also said to have shared his belief with King Salman, in the necessity to counter "Iran's destabilizing activities in Syria, Yemen, Iraq, and elsewhere in the region." In that vein, Prince Turki bin Faisal referenced "Iran's military deployments in Syria" while speaking with i24NEWS on Sunday.
For its part, Israel has also repeatedly expressed its objections to any long-term military presence of Iranian forces in Syria, most recently during a meeting between Prime Minister Benjamin Netanyahu and Russian Defense Minister Sergei Shoygu.
While relations between Israel and Saudi Arabia have warmed up over the past few years, due in large part to mutual security concerns over a potentially nuclear-armed Iran and an expanded Iranian influence in the region, both countries have yet to establish official diplomatic relations with each other. Saudi Arabia, earlier on Sunday, denied reports that a Saudi prince had covertly visited Israel.