Israeli PM says world should take care of Kurds' future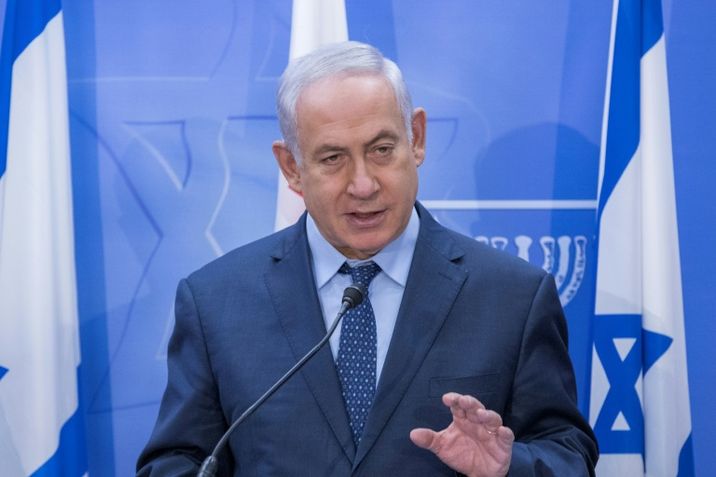 Le Premier ministre israélien Benjamin Netanyahu, le 24 juillet 2017 à Jérusalem
JACK GUEZ (POOL/AFP/Archives)
Israel has been the only country to openly support Kurdish independence
Prime Minister Benjamin Netanyahu on Tuesday said Israel had "great sympathy" for Kurdish aspirations and that the world should concern itself with their wellbeing, days after he was reported to have pressed a similar message to the leaders of Germany and Russia. 
Netanyahu was speaking at a memorial ceremony for far-right Israeli tourism minister Rehavam Zeevi, assassinated by Palestinians in Jerusalem in 2001.
Zeevi, he said, went on a secret mission Iraq's autonomous Kurdish region in the 1960s and supervised the setting up of an Israeli army field hospital there.
"The visit made a deep impression on him," Netanyahu's office quoted him as saying. "He came face to face with warm expressions of support for Israel which continue to this day.
"The Kurds demonstrate national maturity and international maturity," said the Israeli leader, adding that "we have very great sympathy for their desires and the world needs to concern itself with their safety and with their future."
Israel has been the only country to openly support Kurdish independence, with Netanyahu last month backing "the legitimate efforts of the Kurdish people to attain a state of its own."
He did not specify how and where such a state should come into being. Last week the Kurds lost large swathes of territories they had won in battles against Islamic State (IS) after the central government launched a military operation to re-capture them. 
The Kurds' non-binding independence referendum in September was strongly opposed by Baghdad, who saw it is an existential threat. 
According to Israeli officials cited by Reuters, Netanyahu also expressed support for the Kurds in phone calls with German Chancellor Angela Merkel and Russian President Vladimir Putin during recent weeks and asked that they help prevent "further setbacks" for the independence-seeking northern enclave.
"This (territory) is a foothold. It's a strategic place," an unnamed Israeli official was quoted as telling the news agency. "It would be best if someone gave them weaponry, and whatever else, which we cannot give, obviously."
Israeli officials see the Kurds as a bulwark in the midst what they describe as a "Shia crescent" stretching from Tehran to Beirut and made up of states and militias hostile to Israel. 
Israel has also been among the top buyers of Kurdish crude oil since 2014, although that trade has been thrown into doubt since Iraqi forces retook key oil fields near Kirkuk and exports from the region appear to have dried up. 
Netanyahu's comments came as the parliament in Iraq's autonomous Kurdish region decided Tuesday to postpone planned legislative elections for eight months amid tensions with the central government in Baghdad over disputed territories.
The elections were originally set for just over a month after a September 25 referendum in the Kurdish areas which resulted in a massive "yes" for independence.
The United States, a key ally of both Baghdad and Kurdish forces in the battle against the Islamic State group, also opposed it as did Iraq's neighbors Iran and Turkey.
(Staff with AFP)
You need to be logged in in order to post comments. Sign up or log in
October 24, 2017 11:53 PM
Russia insider which is copyrighted by you to send me a program "Syrian girl" in which a video shows allegedly curds taking over in a Syrian village in Syria. A leader is shown saying "when you enter their areas (Arabs) give them no mercy, treat them the treatment of Jews. One is invited to the #Freealqosh#for further details. Poor Zeev Must be turning over in his grave!!
Bibi talking into the vacuum.