IS claims twin suicide attacks on Yemen security buildings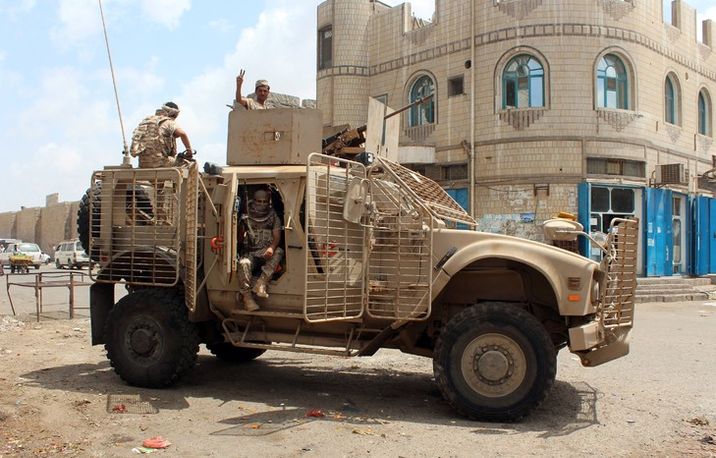 Des forces loyalistes montent la garde dans un quartier résidentiel d'Aden, au Yémen, le 30 mars 2016
AFP
Gunmen stormed the Aden criminal investigations unit as a suicide bomber detonated an explosive belt
The Islamic State group claimed a major attack Sunday on Yemen's government bastion of Aden, which left eight police officers dead and sparked a hostage crisis that continued well into the day.
The claim of the suicide attack on the security forces in the southern port city was made online by the extremist group's Aden and Abyan Wilayah, which said "clashes are still ongoing".
It came after Yemeni security sources said that they suspected Al-Qaeda militants were behind the attack.
A high-ranking member of the security forces said earlier that an explosives-rigged car blew up outside the security headquarters in the central district of Khor Maksar in Aden, where the internationally recognized government is based.
Moments later, gunmen stormed the Aden criminal investigations unit and set alight files and archives, as a suicide bomber detonated an explosive belt in the building, a source in the unit said.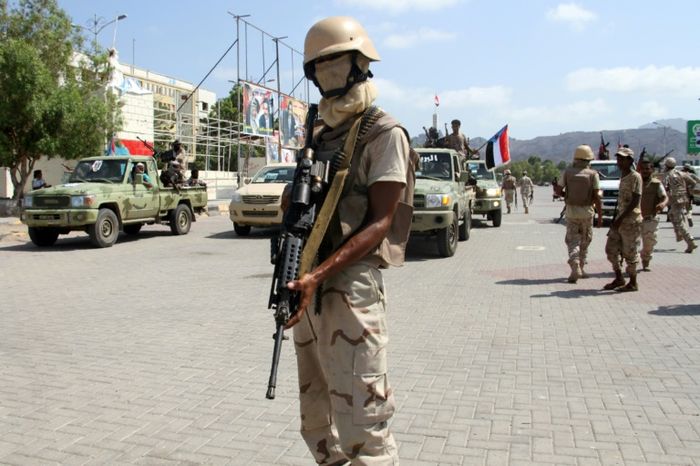 Sunday's attacks spell an abrupt end to a period of relative calm that has reigned in Aden, where the government of President Abedrabbo Mansour Hadi has been based since being driven out of the capital Sanaa by a rival rebel camp in 2014.
Yemen's complex war, which pits the Saudi-backed Hadi government against former president Ali Abdullah Saleh and his Iran-backed Huthi rebel allies, has allowed Al-Qaeda in the Arabian Peninsula to flourish in the south of the country.
Yemeni forces allied with a Saudi-led coalition have closed in on AQAP strongholds in recent weeks, driving them out of pockets of the southern provinces of Abyan and Shabwa.
The United States, which considers AQAP the most dangerous branch of Al-Qaeda, also regularly conducts drone strikes on southern Yemen.
More than 8,600 people have been killed in Yemen since Saudi Arabia and its allies joined the war in 2015 to support government forces, according to the World Health Organization.