Lebanese president refusing to sign PM's resignation letter: report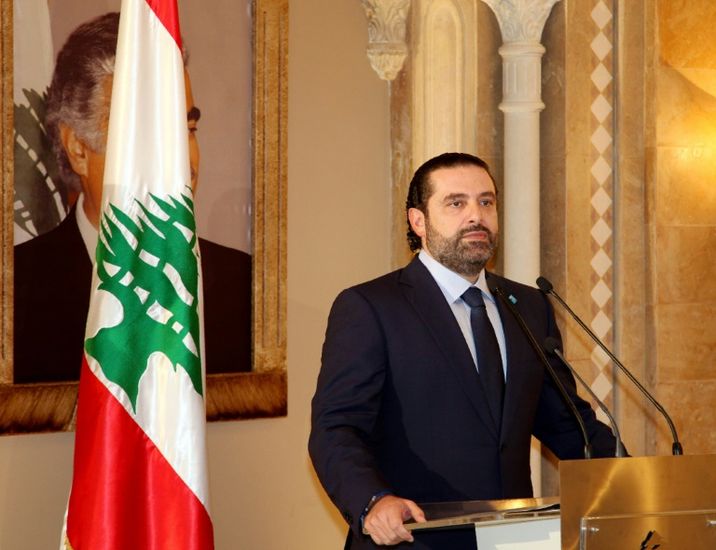 Leading Sunni political figure Saad Hariri was named as Lebanon's new prime minister
STRINGER (AFP/File)
Lebanese army denies knowledge of any plot to assassinate Prime Minister Saad Hariri
The reverberations from the shock resignation of Lebanon's prime minister Saad Hariri continued on Sunday as the country's president reportedly refused to accept his departure and the Lebanese army denied any knowledge of an alleged plot to assassinate him. 
In a sensational announcement broadcast from Saudi Arabia on Saturday, the two-time prime minister whose father Rafik held the same position for years and was assassinated in 2005 tendered his resignation, citing Iran's "grip" on the country and threats to his life.
In a further development, Saudi newspaper Al-Sharq Al-Awsat reported that information on an alleged plot to assassinate Hariri came via a tip-off from unnamed Western intelligence agencies.
The publication cited unnamed sources close to Hariri as having revealed that he "received Western warnings of an assassination attempt that was prepared against him." The report did not give further details of the alleged plot, which was first reported in state-linked Saudi media.
Hariri's sudden departure has plunged already volatile Lebanon into a fresh political crisis involving regional powerhouses Saudi Arabia, Iran and Israel. 
On Sunday Reuters cited sources as saying that Lebanese President Michel Aoun will not sign off on Hariri's resignation letter until he returns to the country to explain his decision.
The Saudi-allied Gulf kingdom of Bahrain urged its citizens currently in Lebanon to leave the country "with utmost care and caution."
"The Ministry of Foreign Affairs also stresses that all citizens should not travel to the Republic of Lebanon at all, for the sake of their safety, in order to avoid encountering any risks as a result of these developments," the ministry said in a statement. 
Assassination plot denied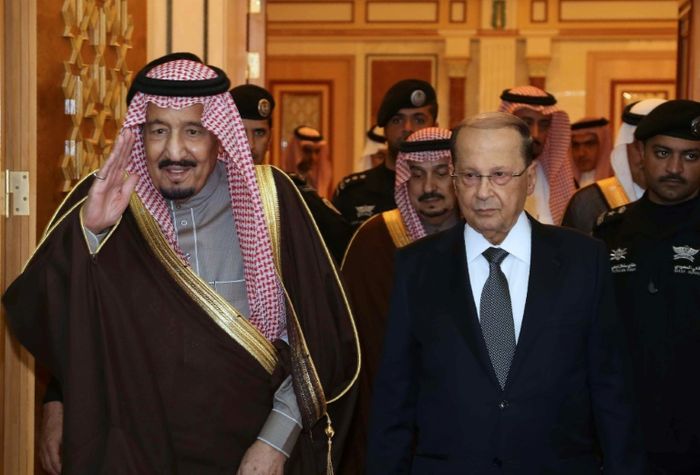 Lebanon's army on Sunday issued a statement denying any knowledge of such a plot, dismissing an Al-Arabiya report that cited unspecified sources as saying a plan to assassinate Hariri as he drove through the Beirut was thwarted "a few days ago."
"Based on investigations, arrests and information there have been no plans to carry out assassination attacks in the country," the Lebanese army said, according to the Hezbollah-affiliated Al-Manar television station.
On Saturday, the country's Internal Security Forces Directorate also issued a statement denying any involvement with or awareness of the reported murder plot.
Al-Hariri also accused Iran and its powerful Lebanese Shiite ally Hezbollah of seeking total control over the region.
"Iran has a grip on the fate of the region's countries... Hezbollah is Iran's arm not just in Lebanon but in other Arab countries too," he said.
Iran dismissed his accusations as "unfounded". 
Hariri's surprising declaration was seen as likely signalling a new push by Riyadh to influence politics in Lebanon, a country long-divided along sectarian lines.
See also:
Netanyahu says Lebanese PM's resignation a 'wake up call' on Iran
Analysis: The resignation that sent the Middle East into a tailspin
You need to be logged in in order to post comments. Sign up or log in
Aoun signs the death sentence of Hariri!