Analysis: Saudis are wooing Palestinians to join anti-Iran coalition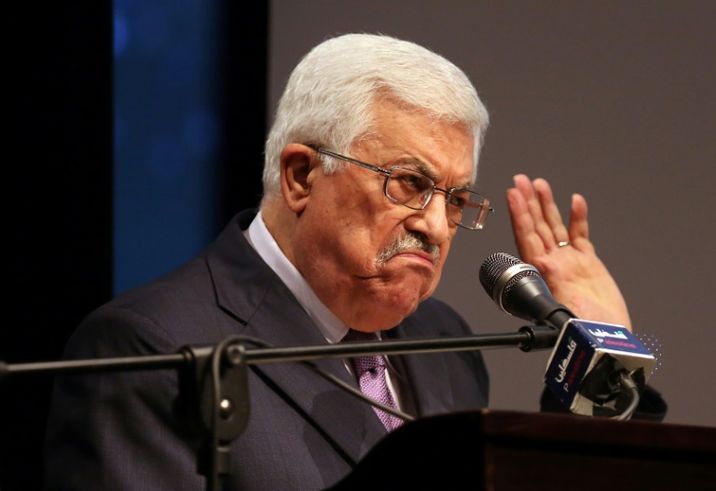 Le président de l'Autorité palestinienne Mahmoud Abbas, le 4 janvier 2015 à Ramallah
ABBAS MOMANI (AFP/Archives)
Abbas under tremendous Saudi, US, Egyptian, and Israeli pressure to take a clear stand in the regional turmoil
Palestinian Authority President Mahmoud Abbas' sudden and unexpected visit to Saudi Arabia on Monday came at the request of Crown Prince Mohammed bin Salman, and was aimed at wooing the Palestinian leader to join a burgeoning coalition of regional forces against Iran.
President Abbas's plane took off to the Saudi capital Riyadh immediately following his meeting with Egyptian President Abdel Fattah al-Sisi on the sidelines of the World Youth Forum in Sharm El-Sheik.
One Palestinian official said that President Abbas's visit to Riyadh was decided during his visit to Cairo and his meeting with President Abdul Fattah al-Sisi, where he received an invitation from Riyadh to visit and meet with Saudi King Salman bin Abdul Aziz.
The unscheduled visit carries with it a number of messages, and comes as rhetoric between Saudi Arabia and their arch-foes Iran reached a fever pitch.
But according to a Palestinian official in direct knowledge of the situation, the main purpose of the visit was the Kingdom's attempts to include the Palestinian Authority in a coalition that it is forming against Iran and their Lebanese proxy Hezbollah, in coordination with the United States.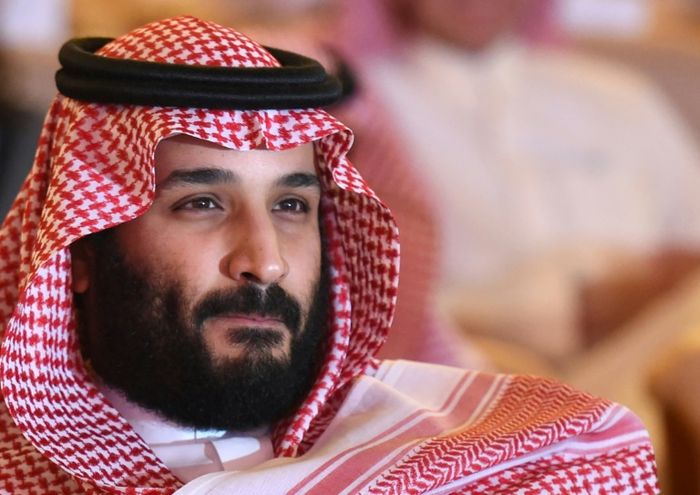 Riyadh dramatically scaled up tensions in the region on Monday when foreign minister Adel bin Ahmed al-Jubeir accused Hezbollah of firing a missile from territory held by Iran-backed rebels in Yemen, on the orders of Tehran. Iran has dismissed the claims as "irresponsible and provocative" and said Houthi rebels fired it in retaliation for Saudi "war crimes" in the country.
The rhetorical flare-up comes after Saudi Arabia helped tip Lebanon into a fresh political crisis after the country's Prime Minister, Sa'ad Hariri, abruptly resigned while on an official visit in Riyadh.
The move was widely seen as a Saudi attempt to impose its influence on the country, where Iran is a powerful player through its proxy, Hezbollah.
The Saudis believe that Abbas could be an appropriate and a much-needed ally against Iranian influence in the region, given that his rivals in the Gaza Strip, the Islamist Hamas movement, have moved lately towards restoring relations with the Iranian leadership.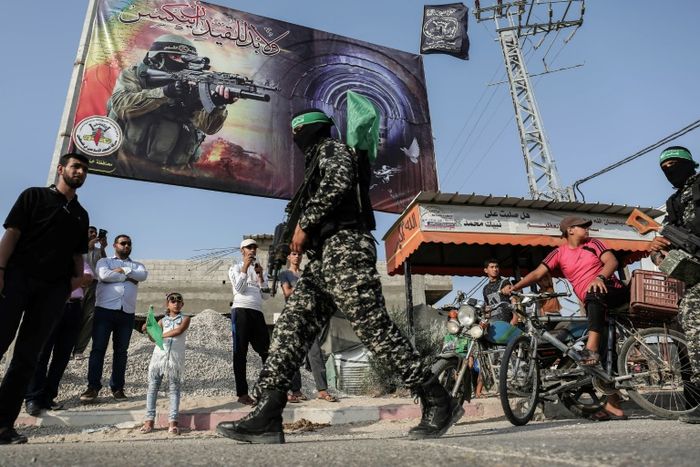 A high-ranking Hamas delegation led by the group's deputy leader Saleh al-Arouri visited Tehran more than once since reconciliation efforts aimed at ending a decades-long divide in Palestinian politics. The most recent visit by Hamas to Tehran took place last Saturday, during which Arouri met with the commander of Iran's Quds Force of the Iranian Revolutionary Guards, Qasim Soleimani.
Playing on these sectarian tensions, the Saudi leadership is looking to recruit the more than 300,000 Palestinians living in Lebanon refugee camps to take part in any future conflict with Hezbollah there.
Saudi Arabia was encouraged by President Abbas' vow not to allow the establishment of another Hezbollah entity in the Gaza Strip, and the Saudi leadership wants to "use" the issue on its side against Iran.
The Saudis consider Abbas, as opposed to Hamas, to represent Palestinian "legitimacy".
It is unknown how President Abbas will respond to the Saudi plan, but he is under tremendous American, Saudi, Israeli, and Egyptian pressure to take a clear stand on the "new" Saudi plan.
Mohammad Al-Kassim is i24NEWS' Senior Middle East correspondent.