Hezbollah accuses Riyadh of asking Israel to strike Lebanon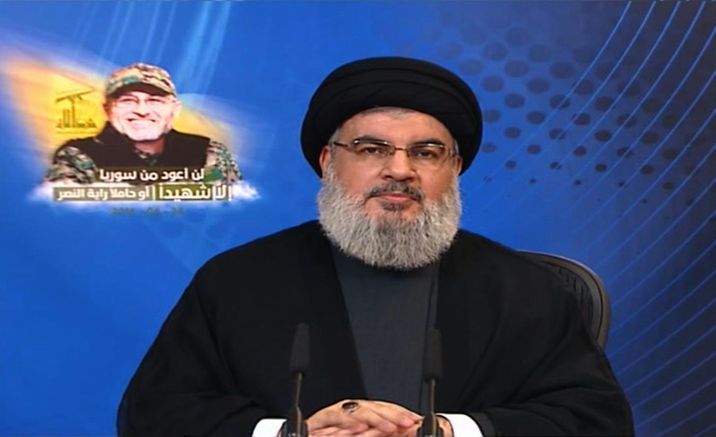 Hezbollah leader Hassan Nasrallah gives a televised address on June 24, 2016
AL-MANAR TV/AFP
The head of the powerful Shiite group Hezbollah accused Saudi Arabia of asking Israel to launch strikes on Lebanon, on Friday
"The most dangerous thing is inciting Israel to strike Lebanon," Hassan Nasrallah said in a televised address. "I'm talking about information that Saudi Arabia has asked Israel to strike Lebanon."
This comes following calls by Israeli Intelligence Minister, Yisrael Katz signaling Israel's intentions to seek a diplomatic offensive at the United Nations against Iran and its Shiite proxy Hezbollah.
Katz told The Associated Press, that he believes the conditions are ripe to take a stand against Iranian actions in the region.
"The resignation of Lebanon's Prime Minister Hariri exposes Hezbollah's real face," said Katz, "Iran is taking over Lebanon. Hezbollah is taking over Lebanon.
Following Hariri's abdication last week, the Middle East has been plunged into political turmoil with tensions rising between the two regional powerhouses, Iran and Saudi Arabia.
Secretary-General Antonio Guterres warned that a new conflict in Lebanon would have "devastating consequences" and said he was engaged in intense contacts with all the players to urge de-escalation.
"It is essential that no new conflict erupt in the region," Guterres told reporters. "It would have devastating consequences."
"This is a matter of great concern to us." 
(More to follow).