Tillerson says no foreign intervention in Lebanon, urges restraint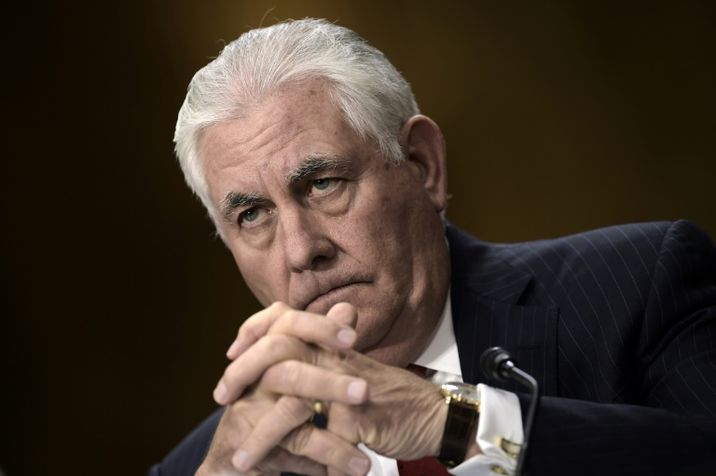 Le secrétaire d'Etat américain Rex Tillerson le 30 octobre 2017 à Washington
Brendan SMIALOWSKI (AFP/Archives)
The resignation of former Prime Minister Saad Hariri has sent shock waves throughout the Middle East
US Secretary of State Rex Tillerson said Friday that foreign nations should refrain from engaging in military intervention in Lebanon.
According to an official statement released by the US Department of State, Tillerson affirmed that the US strongly backs Lebanon's autonomy and there is no place for foreign military intervention in the country.
 "There is no legitimate place or role in Lebanon for any foreign forces, militias or armed elements other than the legitimate security forces of the Lebanese state," Tillerson said in a statement released by the US State Department.
The statement comes in response to a whirlwind of controversy in the Levant, just days after the country's former Prime Minister Saad Hariri submitted his shocking resignation.
Hariri is currently in Saudi Arabia, where he has remained since he sent shockwaves through the Middle East with his surprise resignation on Saturday.
Tillerson urged restraint from all sides of the conflict, which is having a ripple-effect throughout the Middle East. 
"The United States urges all parties both within Lebanon and outside to respect the integrity and independence of Lebanon's legitimate national institutions, including the Government of Lebanon and the Lebanese Armed Forces," Tillerson said. "In this regard, we respect Lebanese Prime Minister Saad Al-Hariri as a strong partner of the United States."
You need to be logged in in order to post comments. Sign up or log in
November 11, 2017 4:28 AM