Iranian military establishes permanent base in Syria: report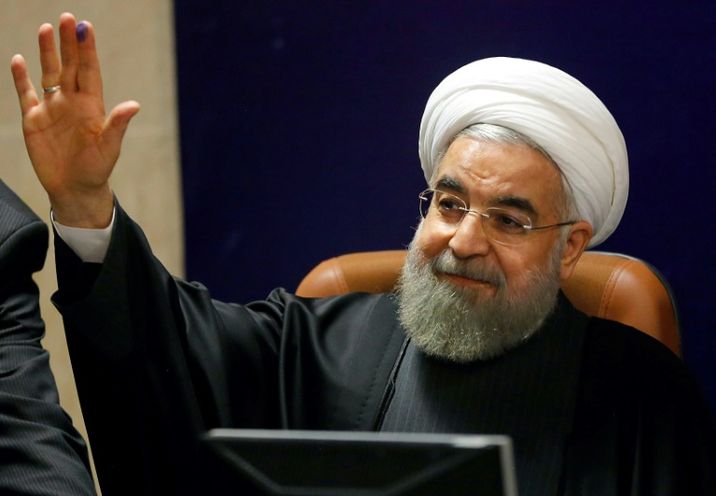 Le président iranien Hassan Rouhani à Téhéran le 21 décembre 2015
ATTA KENARE (AFP/Archives)
Satellite images show construction on site closely watched by intelligence community
The Iranian military claimed to have established a military base just south of Damascus, the BBC reported on Friday.
According to the report, Tehran has constructed a military base at a site used by the Syrian army just outside of El-Kiswah some 14 kilometers south of Damascus.
BBC reported that satellite images indicated construction of some two-dozen low level buildings, likely to be used as military barracks, at a site closely watched by intelligence sources between January and February.
The images could not confirm whether this construction was indeed initiated by the Iranian military.
Israeli president Reuven Rivlin on Tuesday accused Iran of being responsible for the conflicts and political upheaval in Syria, Lebanon and Iraq and declared that Israel expects its friends to "pick a side".
"Iranian threats to destroy Israel cannot be tolerated," Rivlin said in a speech to the Spanish parliament in Madrid, as Saudi Arabia also accused Iran and its proxies of "direct military aggression". 
"Especially when such voices emanate from a country which is the number one exporter of murderous global terror, and is responsible for the instability in Syria, in Lebanon, in Iraq, and across the region," Rivlin continued. 
Syria has been in the grips of a years-long war after President Bashar Al-Assad violently put down protests against his rule while Iraq has struggled with an Islamic State (IS) insurgency and a Kurdish independence bid opposed by Tehran. Lebanon was thrown into further political uncertainty over the weekend when the country's prime minister abruptly resigned while on an official visit in Saudi Arabia. 
You need to be logged in in order to post comments. Sign up or log in
November 11, 2017 4:25 AM
Iran fakes these construction to test IL.