Miss Universe Iraq defends selfie with Israeli competitor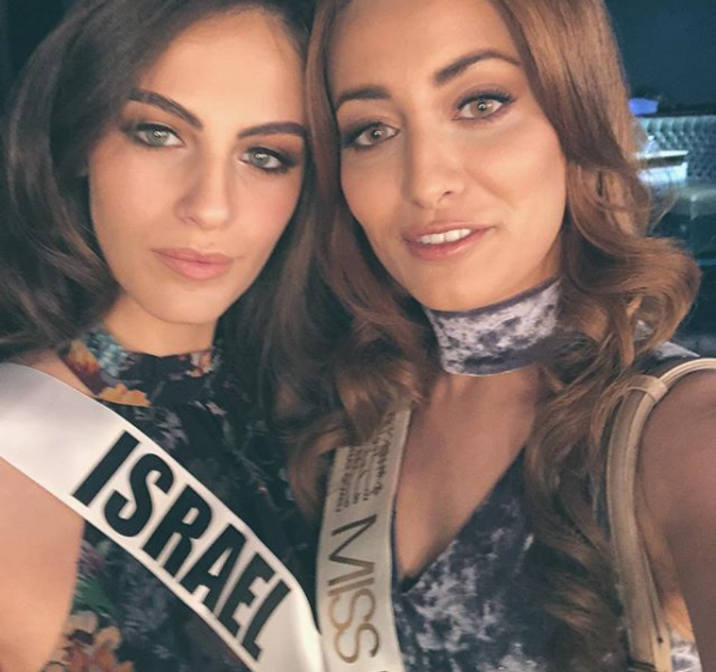 Miss Universe Israel Adar Gandelsman, left, in a selfie with Miss Universe Iraq in Las Vegas on November 14 2017.
Instagram
The photos sparked the sort of 'robust conversation' that Middle Eastern politics often stirs.
Contestants in the galaxy's premier beauty pageant, Miss Universe, often claim that they want to help bring about world peace.
This year, the two ambassadors of outward beauty from Iraq and Israel actually made a go of it.
On Tuesday, model and singer Sarah Idan, representing Iraq, posted a selfie with her Israeli counterpart with the caption "Peace and Love from Miss Iraq and Miss Israel" and a mini-festoon of love heart emojis.
Adar Gandelsman, the Israeli, also shared a photo of the two (in which she looked way better than in the first), describing Idan as "amazing".
Iraq and Israel have no diplomatic ties and Baghdad contributed forces to Israel's wars with Arab states in 1967 and 1973. Saddam Hussein also peppered Israel with missiles during the 1991 Gulf War.
More recently, Israel was seen as backing the Kurds' attempts to carve a breakaway state out of Iraq's north, although this may have not troubled Idan, who is a Kurd herself.
So it was somewhat predictable that Idan's Instagram post copped a fair bit of negative "feedback" and sparked the sort of "robust conversation" that Middle Eastern politics often stirs.
But later, Idan swung a sashay at her online critics.
"Posting this does not mean that I am supporting the Israeli government and does not mean that I accept any of their policies toward the Arab world," she wrote in another post on the social imaging app.
"I apologize to anyone who saw it has harming the Palestinian cause," she added, "this was not the purpose of the post. It's ... a call for peace and hope for an end to the crisis."
She also wrote that Gandelsman had indicated that she hoped for a day that her children would not have to undertake compulsory military service, as most Israeli Jews do after leaving high school.
Miss Universe 2017 is being held in Las Vegas later this month.