Israel will stop Iran establishing permanent presence in Syria, declares Netanyahu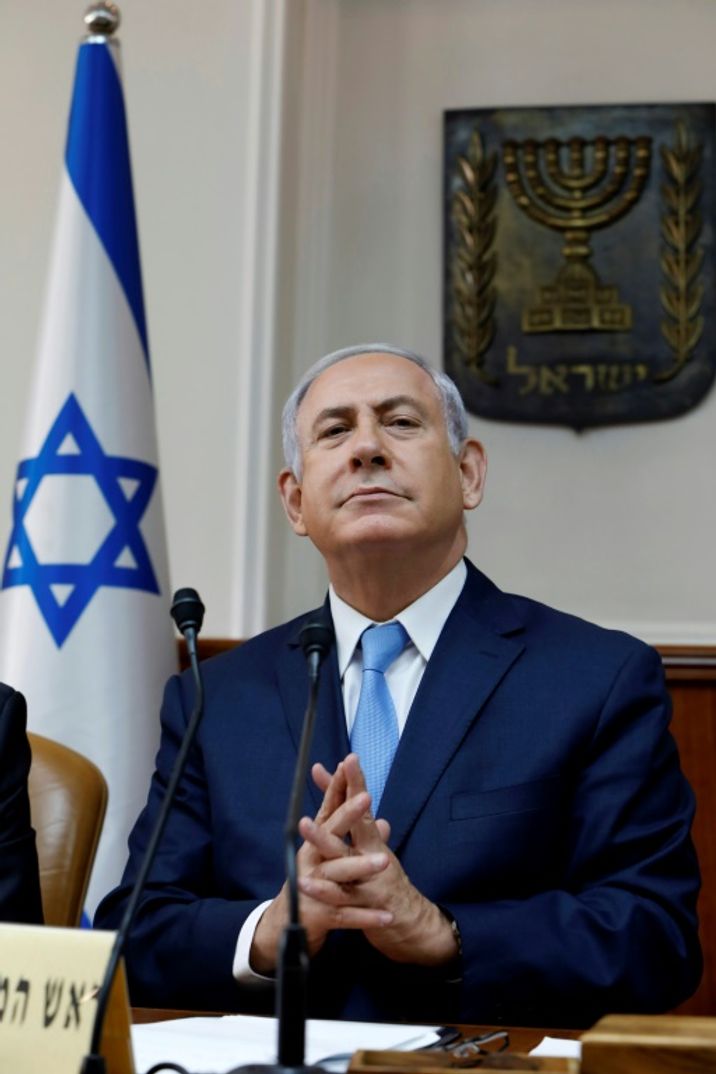 Israeli Prime Minister Benjamin Netanyahu opens the weekly cabinet meeting at his Jerusalem office on November 26, 2017
GALI TIBBON (POOL/AFP)
'We will not allow a regime hellbent on the annihilation of the Jewish state to acquire nuclear weapons'
Prime Minister Benjamin Netanyahu declared Israel's intention to prevent Iran from entrenching itself as a permanent presence in Syria, in a video published on Saturday by Saban Forum.
"Let me reiterate Israel's policy," he said in the excerpt, "we will not allow a regime hellbent on the annihilation of the Jewish state to acquire nuclear weapons."
Adding that, "we will not allow that regime to entrench itself militarily in Syria, as it seeks to do, for the express purpose of eradicating our state."
This declaration of intent by the Prime Minister followed a clash that occurred only hours before when an Israeli aircraft was reported to have fired missiles at an Iranian military base just south of the Syrian capital of Damascus near the city of Al-Kiswa.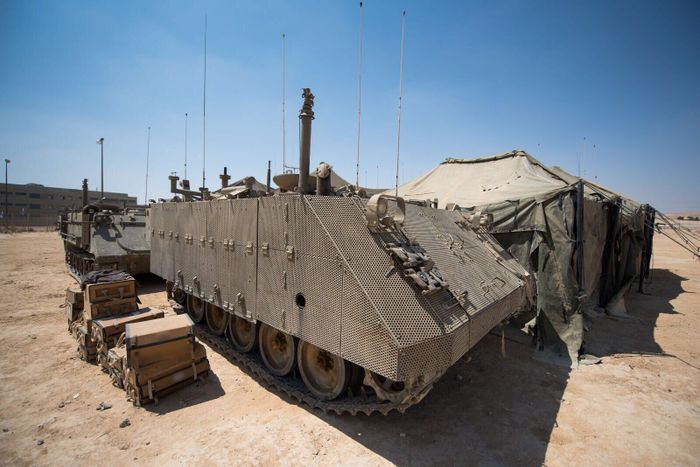 According to Syrian state media, the Syrian air defenses intercepted at least two of the five Israeli missiles fired that reached government "military positions" in Damascus. They claimed that despite being able to "deal with the attack" it nonetheless caused, "material damage."
Israel has acknowledged carrying out repeated air and missile strikes in Syria since the outbreak of the bloody civil war six years ago to stop arms deliveries to the Iranian proxy, Hezbollah, with which it fought a devastating 2006 conflict.
Only last week Defense Minister Avigdor Liberman shunned Netanyahu's fears in what appeared to be a direct contradiction stating that, "there is no physical Iranian military presence at the moment in Syria." Whilst he did accept Iran's expanding influence through proxies in Syria and elsewhere, Liberman asserted explicitly that Iranian presence was limited to "some Iranian advisers and experts."
Netanyahu has previously warned that Iran was building permanent military installations in Syria, and the head of Iran's Revolutionary Guards Corps Qassem Soleimani has been photographed along with other Iranian troops in the country.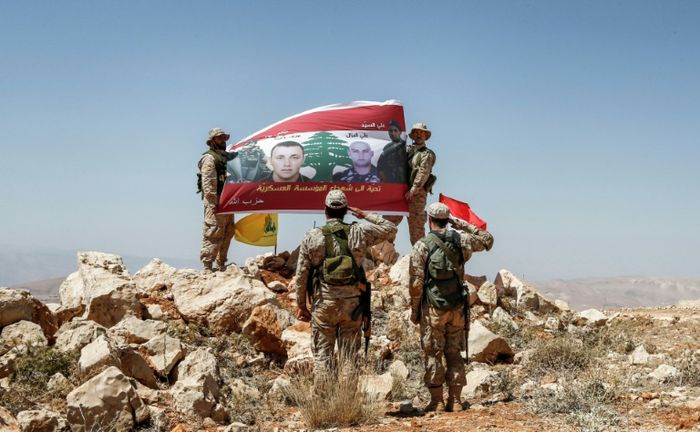 BBC news reported earlier this month that Iran had established a military base just south of Damascus. The report showed satellite imagery apparently showing construction of military installations, but the images could not confirm whether this construction was indeed initiated by the Iranian military.
Iran remains Israel's central security threat and has monopolized its foreign policy concerns in recent years as Hezbollah progressively increases foothold in the region and is accumulating a growing cache of military arsenal.
The two countries remain technically at war, and Israel has repeatedly stated that it would fight to prevent Iran from establishing a presence in Syria.
You need to be logged in in order to post comments. Sign up or log in
December 3, 2017 12:26 AM
Absolutely Mr PM. You are the greatest PM since Ben Gurion and Menachem Begin. Stay strong and keep ISRAEL safe. History will judge you well, no doubt.