Analysis: Strike on Iranian base in Syria shows Israel will police its red lines
An Israeli F-16 prepares for take-off during the 'Blue Flag' exercise on October 27, 2015
Israeli Air Force
Iran has three main options to respond, none of which put Tehran in an attractive strategic position
With the Iranian axis heavily invested in assuring the victory of president Bashar Al-Assad in Syria, Tehran appears now ready to cash in its chips and convert Syria into anther Iranian-run province in the Middle East.
That includes turning Syria into an Iranian military outpost, complete with a Shi'ite army of militia forces under its command, and the stockpiling of rockets, missiles, and other weapons, for future use against its regional foes -- chiefly Israel.
Over the past few months, Israel has been especially vocal about its intention to prevent this plan from materializing. In recent days, those warnings appear to have turned into action, following reports that Israel struck a military base that Iran was constructing south of Damascus.
For the past six years, Israel has, according to international media reports, waged a low profile military campaign to stop Iran from using Syria as a transit zone for trafficking powerful weapons to Hezbollah in Lebanon. Now, this campaign looks set to expand, and to include strikes intended to prevent Iran from spreading military tentacles onto Syrian soil.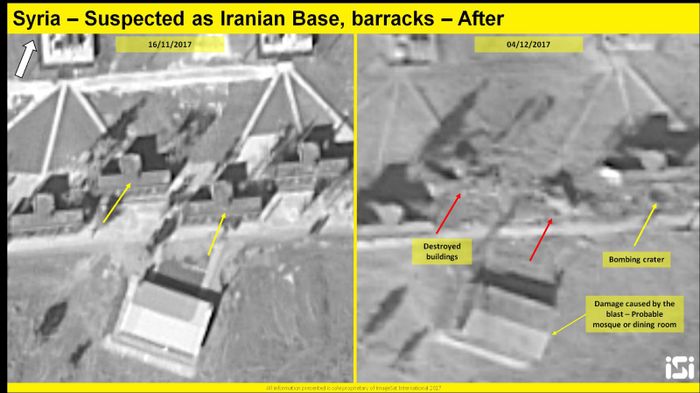 This year has already seen a number of reports of Israeli strikes, targeting weapons production sites in Syria that had deep Iranian involvement.
The media reports of an alleged Israeli strike on the Iranian base near Damascus can be seen as a clear signal that Jerusalem intends to police its red lines, forbidding Iranian entrenchment in Syria, and to do so with advanced weapons, platforms, and intelligence capabilities.
In light of Israel's unequivocal stance, the Iranian-led axis appears to have three main options to respond with. None are likely to be attractive to Tehran, which is precisely the point of the reported Israeli action; to force the Iranians into an unattractive strategic position, and roll back their alarming expansion into Syria.
Iran's first option could be to continue testing Israel's red lines, seeing how far it can go, and risk additional Israeli strikes, without retaliating at this stage. This option could take the form of more Iranian attempts to set up missile factories in Syria, more attempts to create bases for the Iranian-controlled Shi'ite militias, and further weapons trafficking runs through Syria.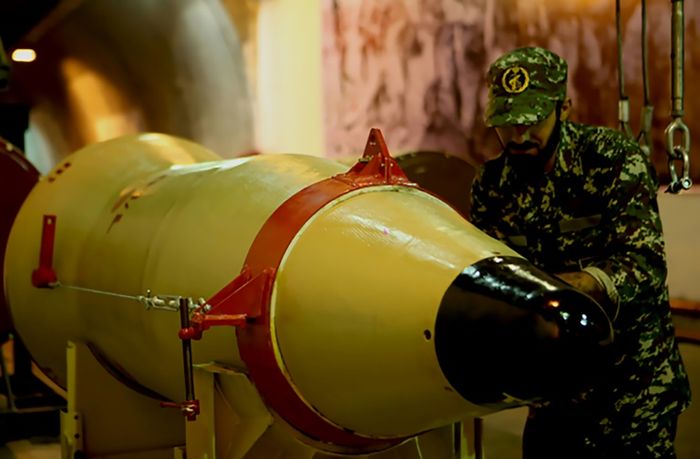 It could even go as far as attempting to secretly lay the foundations for an Iranian air force presence in Syria in the future, or a naval presence.
All of these efforts would fall under the jurisdiction of the Iranian Republican Guards Corps (IRGC), and its elite overseas unit, the Quds Force, which is commanding the entire Shi'ite Middle Eastern coalition, an axis that stretches from Iran, Iraq, Syria, to Lebanon. The IRGC's influence on Yemen and the Gaza Strip is also decisive.
Should Iran go down the route of further testing Israel, consolidating itself in Syria, but absorbing strikes without a response, Iran's Sunni enemies could be emboldened to take their own, bold military steps against Iran's interests. They could target the IRGC's presence in various Middle Eastern arenas.
The second option that the Iranian axis might take is to pursue its build-up and expansion programs, but to retaliate in future cases of Israeli action. This option, if taken, would set Jerusalem and Tehran on a direct collision course, and would represent a significant escalation, which could also draw in Sunni powers like Saudi Arabia.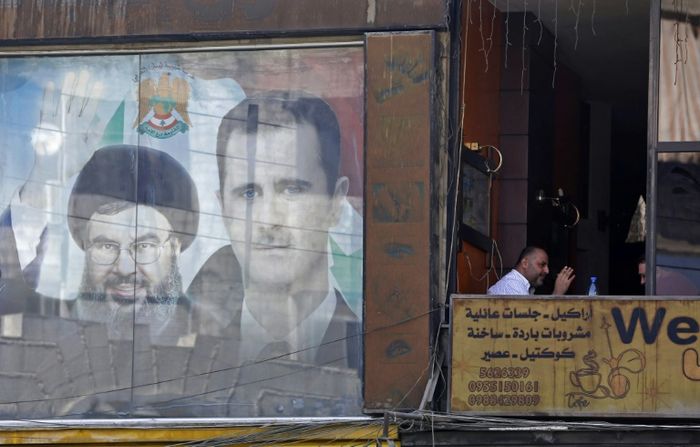 Despite Iran's ideological and very real commitment to attack Israel, its cost benefit analysis would likely lead it to conclude that a direct military clash - one that could snowball quickly – would be premature. Any such clash would probably suck Hezbollah into the fighting, exposing it to massive Israeli firepower. Targets in Iran itself could in theory be hit too.
Iran is interested avoiding this for now; it seeks further time to develop its nuclear program, and to construct a sturdy outpost in Syria before activating it against Israel. To initiate a direct clash with Israel now would be highly unattractive for the Iranian regime.
Iran's third option would be to freeze its expansion program into Syria, which would represent a major setback to its regional plans.
Israel's firm position, and proven capabilities, will probably force Iran to choose one of those options. Whichever route Iran's decision makers choose to go down, they will know that Israel has no intention of letting it march further into Syria, either directly or through its proxies.
Yaakov Lappin is an associate researcher at the Begin-Sadat Center for Strategic Studies, and a correspondent for Jane's Defense Weekly and the Jewish News Service.