Israel intel minister wants Saudi crown prince to visit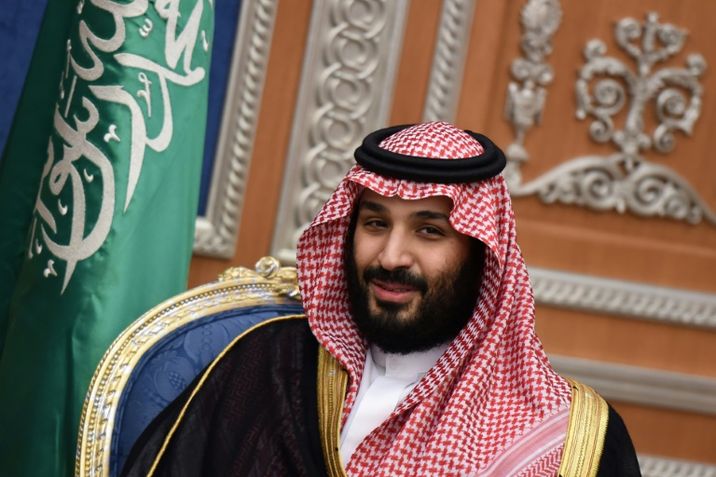 Le prince héritier saoudien Mohammed ben Salmane devant un dreapu saoudien, le 14 novembre 2017 à Ryad
Fayez Nureldine (AFP/Archives)
The call was not included in final version of the interview, but a spokesperson for Katz confirmed the comment
Israeli Intelligence Minister Yisrael Katz wants Saudi Crown Prince Mohammed bin Salman to visit, his spokesman said Wednesday, in what would be a historic trip involving two nations with no official diplomatic ties.
Israeli leaders have repeatedly spoken of improving ties with the Arab world and hinted at behind-the-scenes cooperation, particularly involving their efforts to limit their common enemy Iran.
Katz issued the call during an interview with Elaph, a news website run by a Saudi businessman, his spokesman Arye Shalicar said.
The call was not included in the final version of the interview published online. Shalicar could not comment on why, but said Katz had indeed made the comments.
"He said that he asks the king to invite (Prime Minister Benjamin) Netanyahu officially to Riyadh, and he asks MBS, Mohammed bin Salman, the son, to come and visit Israel," Shalicar said of Katz, who is also transportation minister.
Katz made the call because "he wants regional peace -- that's part of his three-layered programme," his spokesman said, referring to security and economic cooperation leading to eventual peace.
He referred to Saudi Arabia as a leader in the Arab world.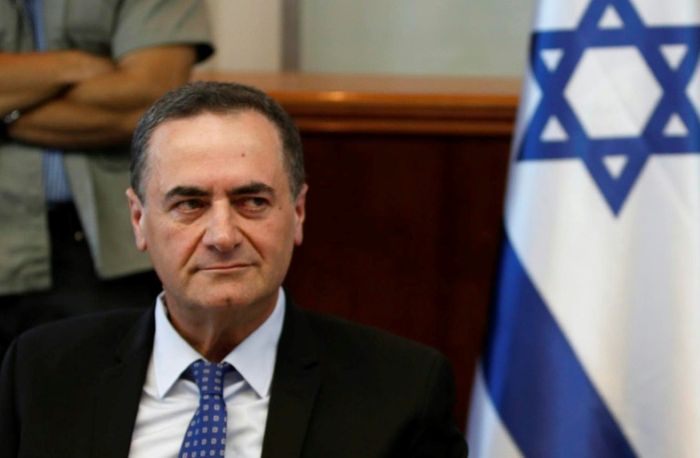 The main topic for the interview was discussion of the proposed reopening of the Hejaz railway from Israel to Mecca, but among other issues, Katz said that if "Hezbollah dares to fire missiles at Israel, we will return them to the Stone Age."
Katz also suggested that Israel would be happy to participate in negotiations with the Palestinians sponsored by Saudi Arabia.
The rare interview is Elaph's second with an Israeli official, following Israel Defense Force (IDF) chief-of-staff Lt. Gen. Gadi Eizenkot, who was the first senior Israeli military official to be interviewed by the Saudi publication last month.
Eizenkot told the newspaper that there is a "complete consensus" between Israel and Saudi Arabia on the issue of mutual arch-rival Iran, and that Jerusalem is ready to share intelligence with one of the world's most powerful Muslim states.
Israel and Saudi Arabia have never had diplomatic ties and Riyadh has long been in unison with the rest of the Middle East in hewing closely with the Palestinian cause, a cornerstone of Arab solidarity.
Yet shared anger at the 2015 Iranian nuclear accord has chipped away at their historic animosity, and the interview suggests Israel has picked a side in the swelling feud between Shiite Iran and Sunni Saudi Arabia over the former's influence in Lebanon, Yemen and Bahrain, and now Syria.
Netanyahu has spoken repeatedly and with pride about growing rapprochement with "moderate Arab states" without naming them, although he is assumed to be referring to Saudi Arabia and other Gulf monarchies.
King Salman appointed his son bin Salman as his successor in June, and the change of throne may happen sooner than expected due to the king's age and health condition.
(Staff with AFP)