Ahmadinejad arrested for allegedly inciting anti-government protests: report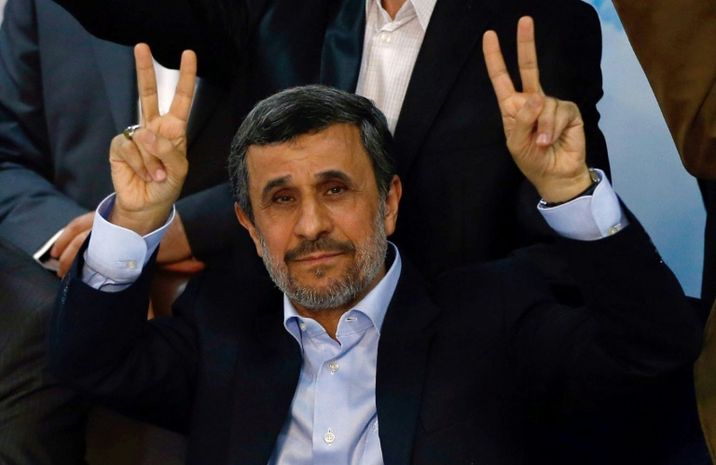 Former Iranian president Mahmoud Ahmadinejad registers on April 12, 2017, for next month's presidential election
ATTA KENARE (AFP)
Ahmadinejad was reportedly at a rally where he publicly criticized the government
Former Iranian President Mahmoud Ahmadinejad has been arrested by the Iranian authorities for reportedly inciting anti-government protests, the UK-based al-Quds al-Arabi reported Saturday.
Iranian authorities have declared the unrest over, and held three days of large pro-government rallies across the country between Wednesday and Friday.
Ahmadinejad was reportedly at a rally where he publicly criticized the government.
"Some of the current officials live away from the problems of the people and concerns, and do not know anything about the reality of society," the former Iranian president reportedly said at an anti-government rally, "what Iran suffers from today is mismanagement and not lack of economic resources."
"The government of Hassan Rouhani believes that they own the land and that the people are an ignorant society that does not know," Ahmadinejad reportedly said. "The people are angry at this government because of its monopoly on public wealth."
US Ambassador Nikki Haley warned Friday the demonstrations could escalate into full-blown conflict, drawing a comparison with Syria.
But Russia accused the United States of interfering in Iran's national affairs and called for closed-door talks just before the emergency UN Security Council meeting council's meeting called on Friday.
A total of 21 people have died and hundreds have been arrested since December 28 as protests over economic woes turned against the Iranian regime, with attacks on government buildings and police stations.