Mere reform won't help Iran, son of Shah tells i24NEWS, urging regime change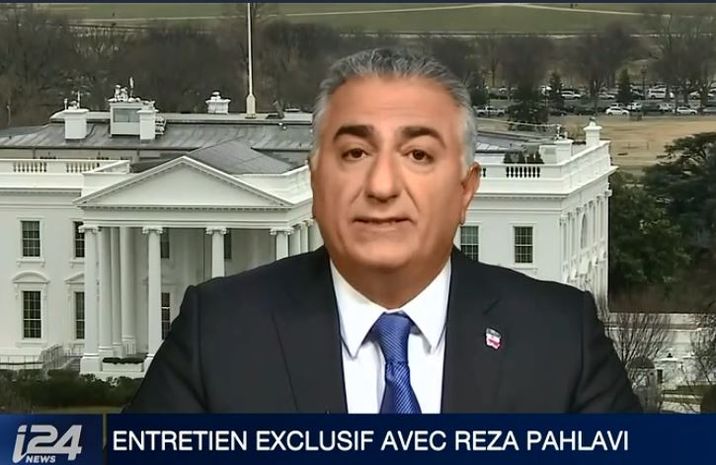 Reza Pahlavi
i24NEWS
'There is an Islamic inquisition going on in Iran, people understand that we cannot have true freedom'
The Ayatollah regime is past the point where it can be ameliorated through a liberalizing reform, the son of the exiled Shah told i24NEWS on Monday.  
Reza Pahlavi urged the international community to support the Iranian people in their bid for democracy amid ongoing anti-government protests that have been dubbed the greatest dometic political challenge to Tehran's leadership since the 2009 Green movement.
"The regime is an occupying force that has taken our country hostage and is trying to export an ideology with only an interest in its own survival," Pahlavi said in an exclusive interview with i24NEWS. "As you can see the people are completely fed up with the system and are now questioning its position of power."
"It's not longer a question of elections, it's not longer a question of reform, it's a question of putting an end to this regime," Pahlavi stated.
The protests that have engulfed Iran since December 28 have seen a total of 21 people killed and hundreds arrested as thousands have taken to the streets of major cities to rally against the Rouhani government, a moderate force among Iranian hardliners who assumed power in 2013 promising to mend the economy.
What began as protests against economic conditions in the city of Mashad quickly turned against the Islamic regime as a whole, with thousands chanting in unison "death to the dictator".
"Today's youth remember where the country was headed," Pahlavi says, referring to the pre-1979 revolutionary era before his father the Shah Mohammad Pahlavi was ousted. "Modernisation and secularisation was the path Iran was taking, today we should be South Korea instead of North Korea."
The shah left Iran, never to return, on January 16, 1979. 
"There is an Islamic inquisition going on in Iran, people understand that we cannot have true freedom whilst there is a religious ideology ruling. We need a secular system where there is a clear separation between religion and state." 
You need to be logged in in order to post comments. Sign up or log in
Like socialists they want power, the abuse of power and women as the ice on the cake.