Arab-Israeli arrested on suspicion of planning attack in name of Islamic State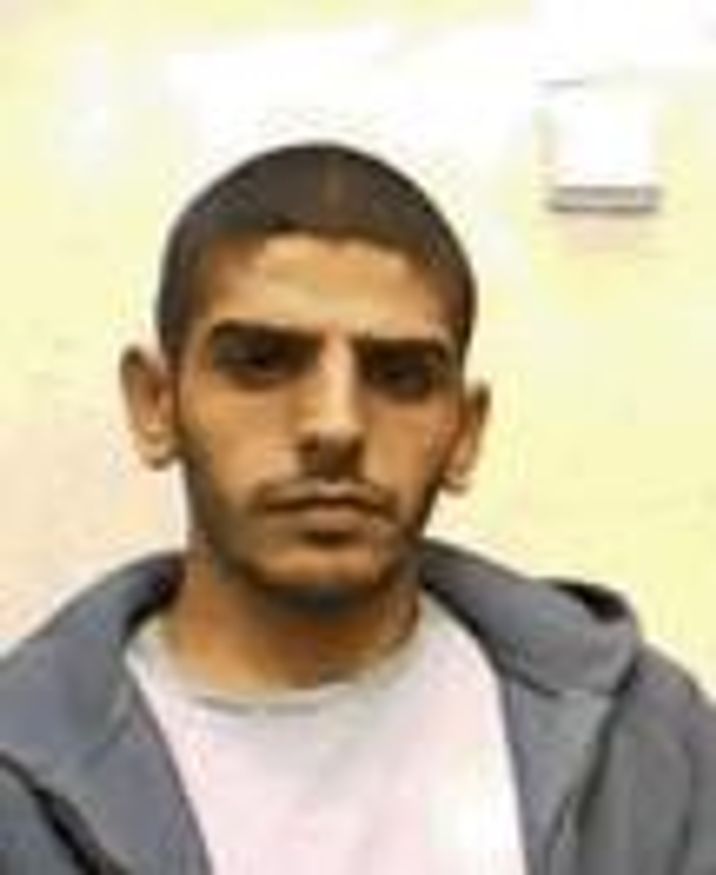 Hassan Khaled Taher Sheikh Yusuf, 26
Shin Bet Israeli Security Organisation
Hassan Khaled Taher Sheikh Yusuf planned terrorist attacks during the Temple Mount crisis last summer
A 26-year-old man from the Arab-Israeli village of Tayibe in central Israel was arrested for supporting the Islamic State and reportedly considering carrying out terrorist attacks in its name, the Shin Bet cleared for publication Sunday.
Hassan Khaled Taher Sheikh Yusuf was reportedly radicalized between 2014 and 2015, accessing Islamic State material on the internet as well as contemplating going to Syria to fight within their ranks.
During the summer 2017 Temple Mount crisis in Jerusalem, when Israel put up metal detectors at the entrance of the Al-Aqsa and Dome of the Rock mosques in response to an earlier terror attack at the site, Hassan Khaled Taher Sheikh Yusuf reportedly tried to mobilize others to team up and carry out attacks against Israel in the name of the Islamic State.
Hassan Khaled Taher Sheikh Yusuf tried to convince others to help him carrying out shooting, stabbing, as well as car bomb attacks, the Shin Bet said.
People around him, however, dismissed him and denied their cooperation in the planning of the terrorist attacks, eventually persuading him to give up.
According to the Israeli Security Agency Shin Bet, which released a statement about the case on Sunday, the environment around Hassan Khaled Taher Sheikh Yusuf was crucial in stopping him from going from words to actions.
In the conclusion to its statement, the Shin Bet said it "views Israelis who support the organization of the Islamic state as a serious security threat".
The Shin Bet will "continue to closely monitor the suspects and take the necessary enforcement measures in order to prevent the dissemination of the organization's doctrine in Israel, as well as the departure of Israelis to fight in the organization," the statement said.
Thousands of foreign fighters from the Western world, as well as from North Africa and the Middle East including Israel, have traveled to Syria to fight in support of the Islamic State.
Israel temporarily put up the metal detectors on the Temple Mount/Haram al-Sharif following a July 14 terror attack which left two Israeli policemen dead.
Following the security measures, Muslims boycotted prayer on the site and protests erupted across the West Bank and east Jerusalem.
The clashes resulted in multiple Palestinian protester deaths. In a reprisal attack, three Israelis were killed and one seriously injured when a Palestinian entered a family home in a West Bank settlement and stabbed them.