Abbas: 'Jerusalem is a gate to war or to peace. Trump must choose'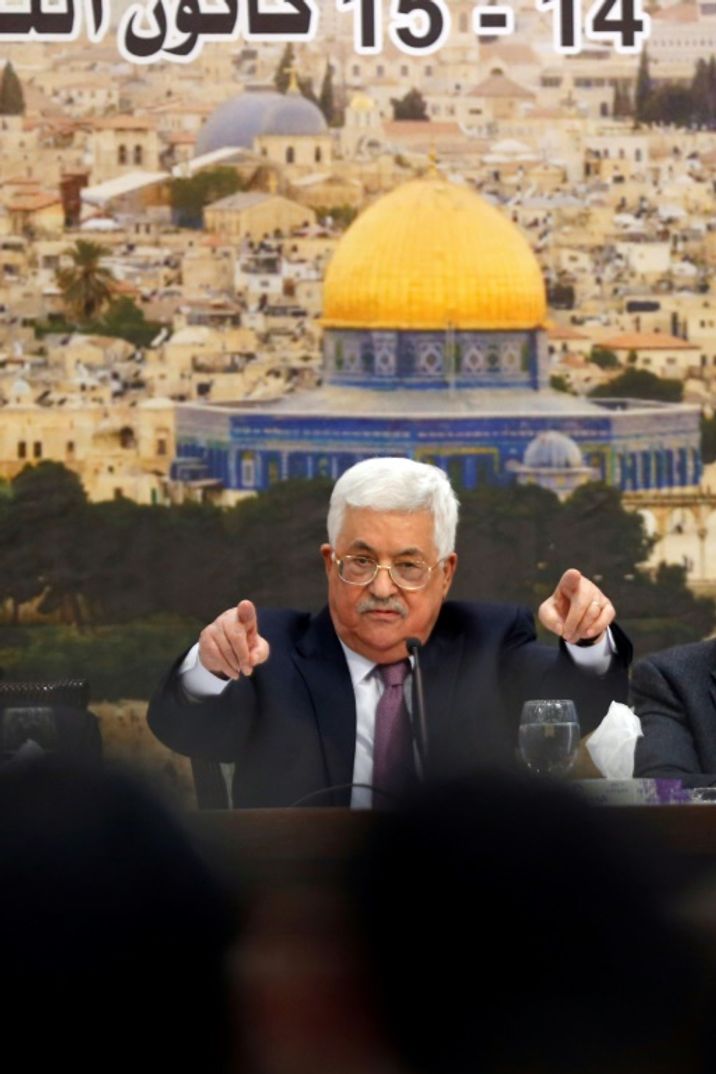 Palestinian president Mahmoud Abbas speaks during a meeting in the West Bank city of Ramallah
ABBAS MOMANI (AFP)
Palestinian Authority President Mahmoud Abbas said Wednesday that Jerusalem could be the gate to either war or peace, depending on the choices of United States President Donald Trump.
Speaking from Cairo's Al-Azhar University, Abbas also claimed that the Palestinians to be the "original Canaanites who built Jerusalem", referring to the Biblical term for the indigenous peoples of the region that is today Lebanon, Syria, Jordan, and Israel.
Slamming Trump's December 6 decision to recognize Jerusalem as the capital of Israel as "sinful", Abbas said that the Holy City would be "a gate for peace only when it's the capital of Palestine."
"It is also a gate for war, insecurity and instability if it isn't," Abbas said, adding: "Trump has to choose."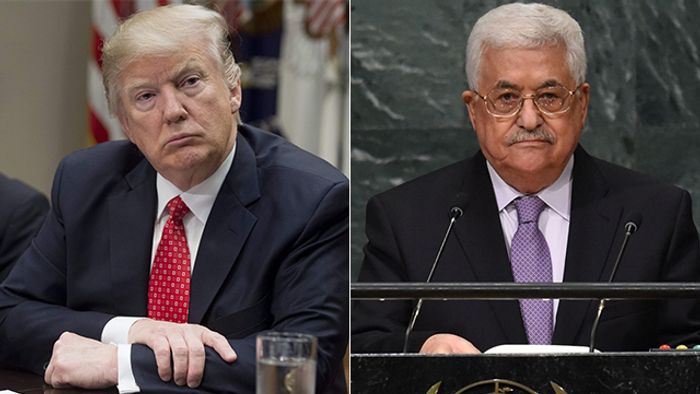 Abbas, who has dismissed Washington as a legitimate peace broker, said that Trump's declaration effectively "pulled itself out of the diplomatic process" and vowed that Palestinians would "continue to peacefully pursue our demands until we win back our rights."
"We are sticking to peace as a choice for our people, but not peace at any cost—one that is based on international decisions that ensure the establishment of a Palestinian state in the 1967 borders," the Palestinian leader said.
"A popular and peaceful resistance is the path that will succeed and that we will continue on," Abbas said.
"We've been here for 5,000 years, from the days of the Canaanites who built Jerusalem. We are the Canaanites," Abbas continued, repeatedly calling Jerusalem a city for Muslims and Christians -- but not mentioning Judaism.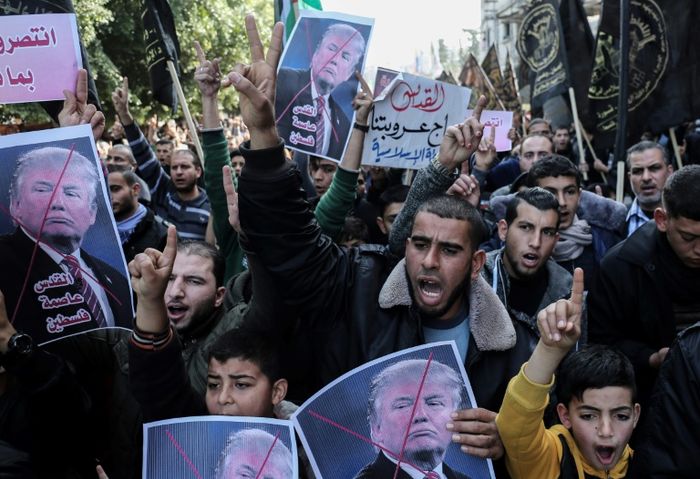 The status of Jerusalem is among the most contentious in the Israeli-Palestinian conflict. Israel claims all of Jerusalem as its united capital, while the Palestinians see the eastern sector as the capital of their future state.
Abbas' speech on Wednesday followed a fiery two-hour-long diatribe at a Palestinian political summit, the unusually fervid rhetoric of which was apparently motivated by his knowledge of a Saudi-backed US peace plan with terms that are less-than-favorable to the Palestinians.
The US relationship with the Palestinians has been terse since Trump's declaration recognizing Jerusalem as the capital of Israel and his vow to relocate the US embassy there.
Trump's special Middle East envoy Jason Greenblatt was scheduled to arrive in Israel on Wednesday in a bid to diffuse tensions ahead of a 24-hour visit by Vice President Mike Pence next week, which the Palestinians intend to snub.