Israel provides 'info sheet for infiltrators' ahead of Rwanda deportation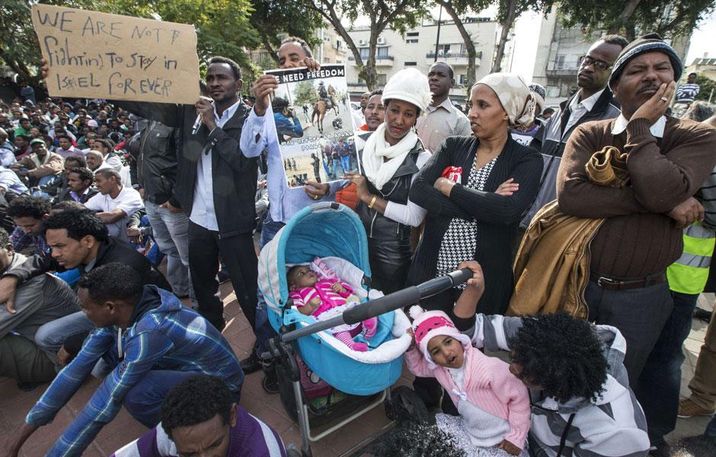 Asylum seekers in south Tel Aviv protesting Israel's asylum policy, March 2015
AFP / Jack Guez
The authorities conclude the document wishing them the 'best of luck'
The Population and Immigration Authority has started the process of informing asylum-seekers at the Holot Detention Center that they have to prepare to leave Israel for Rwanda or face indefinite imprisonment in Saharonim jail, Haaretz reported on Monday.
In preparation for their departure, asylum-seekers currently imprisoned in Holot receive a two-page document in Hebrew with the title: "Information sheet for infiltrators leaving for a safe third country," according to a Haaretz report that interviewed 20 Eritreans.
The document informs the person that: "The state of Israel has made arrangements allowing you leave Israel for a safe third country that will take you in and give you a residence permit that will allow you to work and ensure you will not be deported to your country of origin."
It adds that, the country which they are being sent to, "has developed greatly over the past decade and has taken in thousands of returning residents from various African countries. This country has a stable government that contributes to development in many areas, among them education, medicine and infrastructure.
Contrary to Israel's claims, Uganda is already overflowing with refugees and Rwanda has still not recovered fully recovered from its Civil War.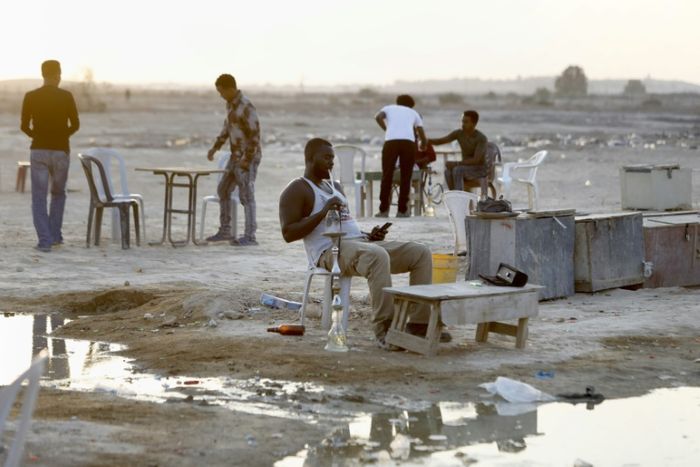 Israeli Prime Minister Benjamin Netanyahu announced last month that the 38,000 Eritrean and Sudanese asylum-seekers had a choice: either to receive a one-time payment of $3500 and leave Israel "voluntarily" to an African country, or stay in Israel and face incarceration in a detention center. The deadline given was the end of March 2018.
Israel cannot 'refoul' asylum-seekers to their countries of origin, so it instead struck deals to deport them to Rwanda and Uganda, although none of the countries involved have confirmed the arrangement. Rwanda's deputy foreign minister Oliver Nduhungirehe recently told the Associated Press no such deal has ever been reached, and a Ugandan official dismissed it as "fake news".
The information document from the Israeli authorities goes on to state that within a few days of arrival, the deportees will be able to apply for temporary residence and "within a few days of receiving the application, you will receive a temporary residence document and you can work in the third country.
Deportees were also to be contacted shortly after they left Israel, Haaretz reported referencing the document, and will be provided with a landline phone number as well as a number of a representative in the third country.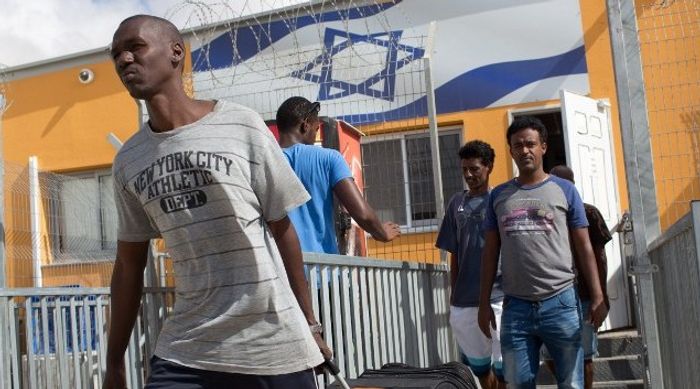 The authorities then kindly wish those leaving, "best of luck."
Testimonies from asylum-seekers who have depart to Rwanda and Uganda states that these countries are unsafe and many have risked their lives. UNHCR said it had spoken to 80 people who were flown with the $3,500 to Rwanda before heading north, travelling to Rome through conflict zones in South Sudan, Sudan and Libya.
"Along the way they suffered abuse, torture and extortion before risking their lives once again by crossing the Mediterranean to Italy", UNHCR said in a statement, explaining that its staff interviewed the migrants in Rome.
"Contrary to these claims, I have heard many claims that the arrangements we have set with the third country assures the personal security of those who leave here. They receive permits for housing, work and the chance to integrate into the country," Netanyahu reaffirmed at his cabinet meeting on Sunday.
Citing the choice provided by the Israeli government the document also adds, "if he agrees to go, a flight will be arranged as soon as possible. If he refuses, he will have a hearing at which time he can state his objections." If there is "no substance" to their claim then the migrant will be imprisoned.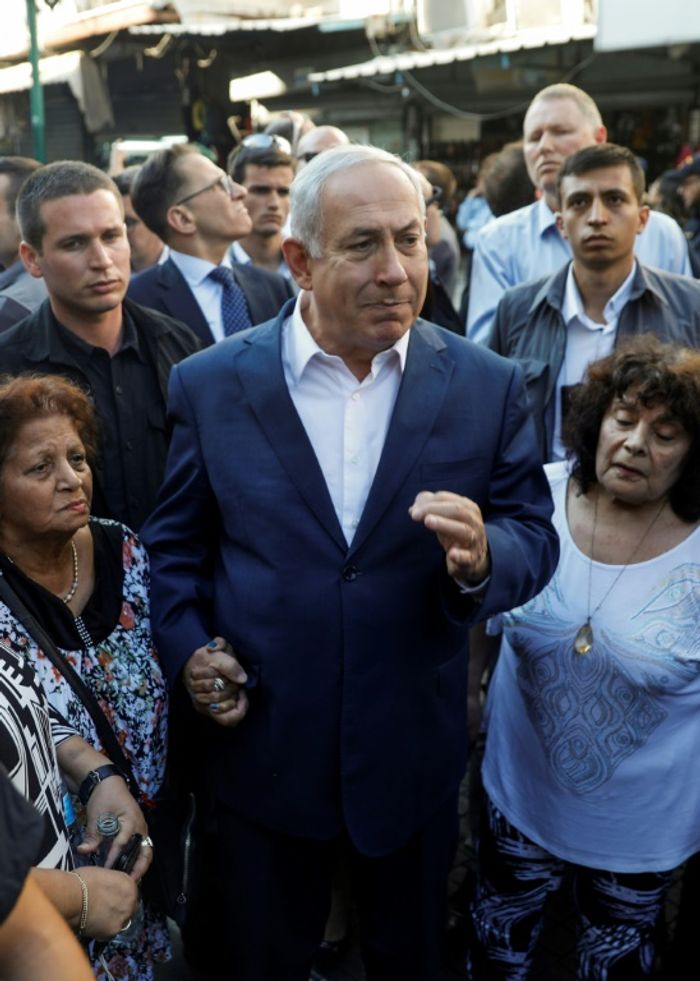 Twenty eight year-old Asmait Merhatsion, an Eritrean asylum-seeker told i24NEWS that she is choosing to stay. "There is persecution in Eritrea, they are killing us and putting us in prison," the mother-of-one said, "if I leave Israel, it is difficult, I do not want to take my child to die."
Israel claims that most of those claiming asylum are in fact economic migrants. In the cabinet meeting Netanyahu said, "we are not acting against refugees. We are acting against illegal migrants who come here...for work needs. Israel will continue to offer asylum for genuine refugees."
Speaking in opposition to those condemning his decision, including the 470 academics that signed a joint letter against him. "This policy is in complete compliance with the directives of the Supreme Court and international law; therefore, there is no basis to the claims being made against us," Netanyahu stated.
(Staff with Agencies)