Israel carrying out anti-IS air campaign in Egypt's Sinai: NYT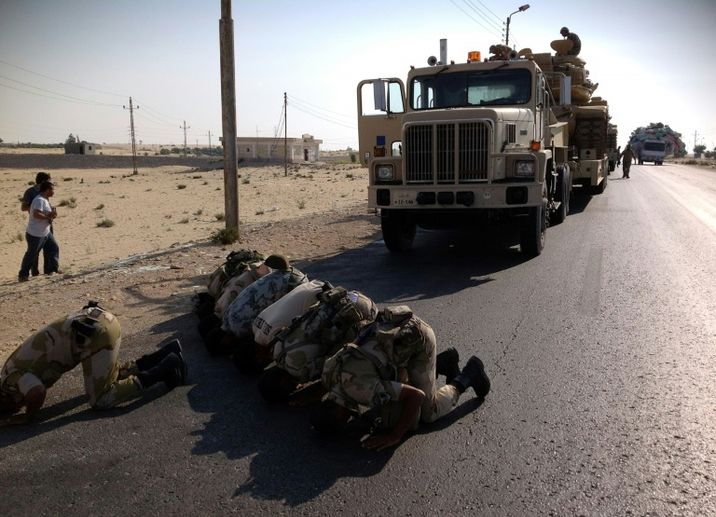 Egyptian soldiers pray as they are deployed in the North Sinai town of El-Arish on July 16, 2013
STR (AFP/File)
Israel's air strikes attacks have reportedly killed a host of senior Islamic State leaders
Israel has carried out more than one hundred air strikes against Islamic State (IS) jihadists in Egypt's Sinai peninsula with Cairo's approval, the New York Times reported on Saturday. 
Citing British and American officials who requested anonymity, the newspaper reported that the strikes have been ongoing for more than two years, using unmarked drones, helicopters and jets. 
Israel reportedly intervened in the vast desert territory to its south after becoming alarmed at Egypt's inability to throttle the insurgency. 
Jihadists, largely those belonging to IS' Sinai branch, have taken aim at military, police and civilian targets in the peninsula and elsewhere in Egypt, killing hundreds. 
They are believed to be behind a gun attack on a Sufi mosque in December last year, the deadliest attack in the country's history, as well as multiple attacks on Coptic Christian targets and the downing of a Russian passenger jet in 2015.
American officials interviewed by the Times said that Israel's collaboration has been central to Egypt finally being able to curtail the jihadists' reach.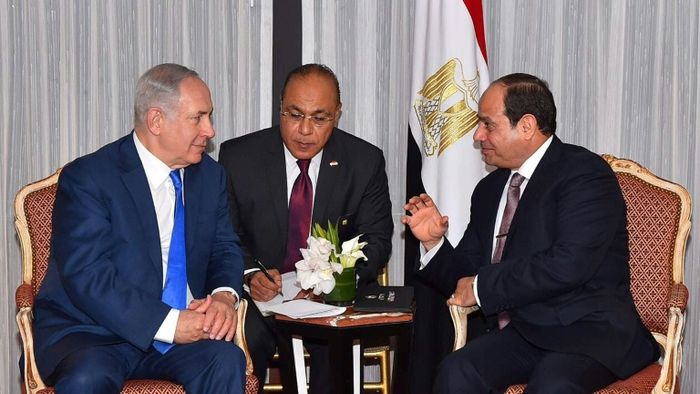 Israel began conducting the air strikes in late 2015, according to the report, after becoming alarmed at the jihadists' successes. 
The attacks have reportedly killed a host of senior IS leaders. 
The paper said knowledge of Israel's involvement has been kept within a close circle at the highest echelon's of Egypt's military and intelligence apparatus. 
In Israel, reporting of the strikes has been banned by the country's military censor, according to the Times. 
Egyptian public opinion remains overwhelmingly anti-Israel, including the state-run media, despite the 1978 peace treaty.
However, Israeli prime minister Benjamin Netanyahu did meet Egypt's President Abdel Fattah Al-Sisi on the sidelines of the United Nations General Assembly last year, during which security interests were on the agenda. 
According to the Western officials who spoke to the Times, Israel has grown to hold the view that Egypt's military has become dependent on it for ensuring stability in the Sinai, and are irked that Cairo has not conducted corresponding ground operations in order to take advantage of the air campaign. 
You need to be logged in in order to post comments. Sign up or log in
Both Abdullah & El Sisi owe their survival to IL. What is IL getting?
pity Israel gave the Sinai back to Egypt. not only could they far better manage security there, but they could have put an end to terrorist Iran's passage though the red sea
Jordan and Egypt take what advantages they can from Israel and then bring up resumption nd at the UN again st Israel. Jordan is s passant of a country that would be UN under daesh rule if not for the US and Israel. what does Israel get out of peace with Jordan. Absolutely nothing b. end there manage my of the al asqa terror dome.