Senior IDF commander says war likely in 2018 amid regional tensions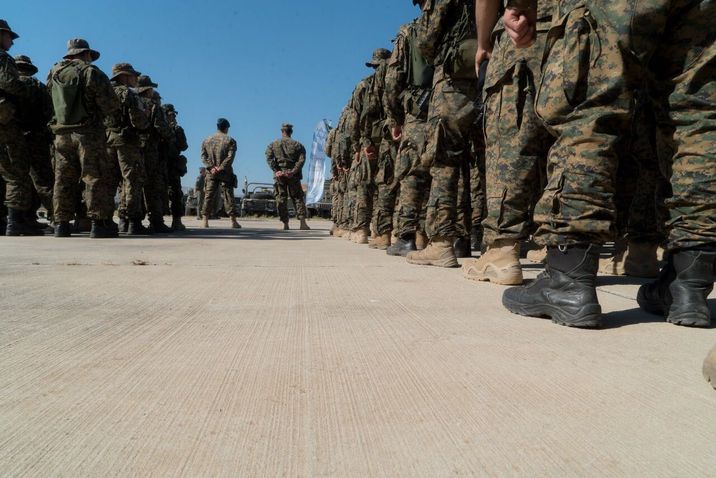 Israel Defense Forces conducting military drills in Cypress, Greece June 15, 2017
IDF spokesperson
In the case of war, IDF general said the army would respond with 'maximum force in the minimum amount of time'
A senior Israel Defense Force general warned on Monday that Israel's probability of going to war in 2018 was becoming increasingly likely as victories secured by Syrian President Bashar al-Assad in his war-torn country would entrench his allies, Iran and Hezbollah's, foothold in the region.
"The year 2018 has the potential for escalation, not necessarily because either side wants to initiate it, but because of a gradual deterioration. This has led us to raise the level of preparedness," head of IDF Operations, Maj. Gen. Nitzan Alon, told Army Radio in an interview cited by the Times of Israel.
President Bashar al-Assad's forces have bludgeoned their way ahead with the help of Russian air power in the war that has claimed more than 340,000 lives since 2011. Beyond pounding Eastern Ghouta, the regime is conducting an offensive in the northwestern Idlib province, the only area that has remained completely out of its grip. In the country's southwest too, which borders Israel and Jordan, Alon warned that Assad will have the ability to turn his attention to Israel.
"In the northern arena, there is a change coming due to the strategic developments in the Syrian internal fighting. The Iranians and Hezbollah, who are backing [Assad], are getting freed up to start building their power," Alon added referring the possibility of Iran using a power vacuum in war-torn Syria to open up a second front against the Jewish state.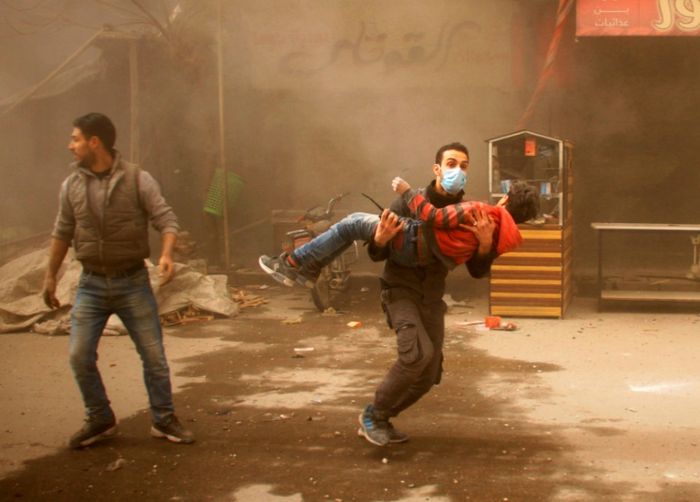 The military commander asserted that Israel will ensure it continues to play a role in the ongoing events. "We are not allowing these things to happen without our involvement," he said. "We are acting and will continue to act."
In the case of war, Alon said the IDF would respond with "maximum force in the minimum amount of time."
Israel played a decisive role in the recent events of February 10 that witnessed it shoot down an unmanned Iranian drone that entered its airspace from Syrian territory and in response carry out a series of large scale retaliatory strikes on control systems said to be bristling with Iranian personnel and weaponry.
This followed on from repeated warnings by Prime Minister Benjamin Netanyahu that Israel will not tolerate what it says are Iran's attempts at establishing a deep-rooted military infrastructure in Syria. Resultingly, the IDF has carried out number of strikes on targets in Syria against convoys of weapons intended for Iran-backed Hezbollah in Lebanon.
The Lebanese-based Shiite group is said to have amassed a stockpile of around 150,000 missiles capable of hitting Israel's population centers.
"If the next war indeed breaks out, it will be rough. But, first and foremost, it will be rough for the other side," Alon warned. "I don't think any Israeli citizen would want to switch places with a Lebanese citizen during the next war."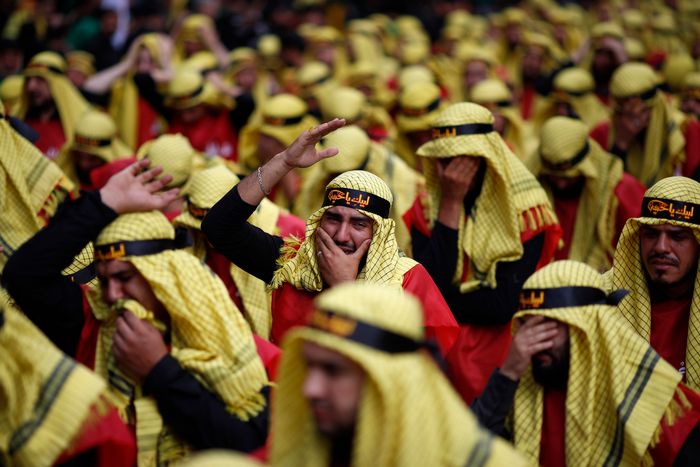 Alon also cautioned that "war with Hezbollah could bring in other actors, whom we'd need to fight."
"Through its proxies -- Shiite militias in Iraq, the Huthis in Yemen, Hezbollah in Lebanon, Hamas in Gaza -- Iran is devouring huge swathes of the Middle East," Netanyahu said at the Munich Security Conference on Sunday.
The head of Israel's Shin Bet internal security agency Nadav Argaman said that at least 148 West Bank-based Hamas cells had been identified and disbanded since the beginning of the year. Iran is also be believed to be providing funding to the Palestinian Islamic Jihad group.
"Iran won't hold itself back in Gaza. It wants to pay for its interests on the northern border in Palestinian blood," Alon said reported the Times of Israel, referring to a future scenario where the Palestinian groups could be used as proxies in a potential war.
""Israel will not allow Iran's regime to put a noose of terror around our neck," Netanyahu said on Sunday. "We will act without hesitation to defend ourselves. And we will act if necessary not just against Iran's proxies that are attacking us, but against Iran itself."
You need to be logged in in order to post comments. Sign up or log in
February 19, 2018 4:27 PM
According to other sources, > 400,000!
February 22, 2018 12:46 PM
If the ME bursts into an all out war, it is very likely nuclear weapons of some sort will be used!