Exclusive: senior PA official embezzled EU aid money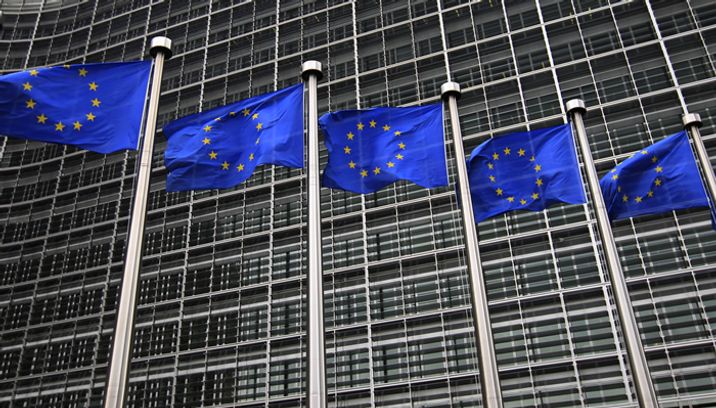 drapeau européen
Communauté européenne
Several European organizations who provide aid to the PA do so through the aegis of the EU
A top Palestinian official spent hundreds of thousands of dollars in aid money provided by the European Union on personal expenses like overseas travel, electronics and landscaping, according to information obtained by i24NEWS.
Sources in Gaza, Ramallah and Europe said that Marwan Durzi, the ex-head of the United Nations Development Program (UNDP) in the West Bank and the current head of the Palestinian co-ordination office for Zone C (the part of the West Bank under full Israeli military control) took advantage of his position overseeing grants provided by the EU for humanitarian purposes.
The sources said that in 2017 Durzi was found to have taken 100,000 ($123,000) euros worth of business trips, many accompanied by his family.
He also purchased 60,000 euros ($74,000) of computers, phones and tablets for himself and associates after a 3G communications network was finally established in the West Bank, more than 80,000 ($98,500) euros worth of clothes and jewelry and 200,000 ($247,000) euros on gardening.
Sources said that the office he runs do not keep accurate records of the amount of funds received by the EU, and in some cases reported them to be 70% lower than they actually were.
Several European organizations who provide aid to the PA do so through the aegis of the EU. The pan-European body has funded the construction of health, educational and utilities facilities in Area C. 
Durzi denied having any involvement with contacted by i24NEWS and said that he was not working on any EU-related projects.
A spokesperson for the Red Cross, one of the charities which dispensed cash to Durzi's office, said they do not deal directly with it.
The Area C co-ordination office also has links to the investment fund headed by Tareq Abbas, son of Palestinian Authority Mahmoud Abbas.
Abbas was revealed by the Panama Papers leak in 2016 as having almost $1 million worth of share is an offshore company with ties to the PA.
Matthias Inbar is the military correspondent for i24NEWS' French channel. 
You need to be logged in in order to post comments. Sign up or log in
February 20, 2018 9:17 PM
EU money helps terrorists
February 20, 2018 9:19 PM
the EU also funds illegal building in Israel. throw the eurotrash out