Top official vows 'response' to Israeli strike in Syria that killed 7 Iranians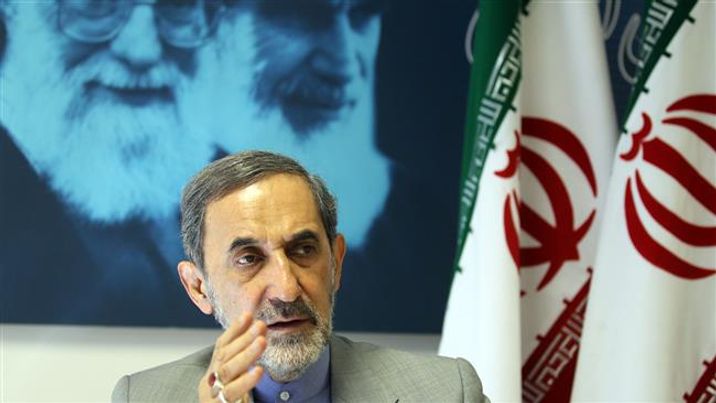 Ali Akbar Velayati, an advisor to Iran's Supreme leader Ayatollah Seyyed Ali Khamenei
AFP
Liberman says 'doesn't know' who launched strike, vows Israel 'won't allow Iranian entrenchment in Syria'
A senior Iranian official on Tuesday vowed that an airstrike on a Syrian airbase said carried out by Israel would not go without a response, as the number of Iranian personnel reported killed in the raid rose to seven.
Lebanon's Al-Mayadeen TV channel quoted Ali Akbar Velayati, a top adviser to Iran's Supreme Leader Ali Khamenei, as saying upon his arrival in Damascus that "Israel's crime" in striking the Iran-operated Tayfur (or "T4") airbase in Syria's central Homs province on Monday "will not remain without response."
The threat came as the semi-official Tasnim News Agency affiliated with Iran's Islamic Revolutionary Guard Corps (IRGC) said that seven Iranians were killed in the strike, including an IRGC air force colonel.
The toll given by the agency is up from the four Iranian deaths reported previously.
The bodies of the seven dead Iranians, who were described as "military advisers" were returned to Iran from Syria on Tuesday, Tasnim reported.
Earlier reports had confirmed the deaths of four Iranian personnel, naming them as Col. Mehdi Dehghan, Seyyed Ammar Mousavi, Akbar Javar-Jannati and Mehdi Lotfi-Niasar.
IRGC-affiliated media have thus far confirmed that 4 Iranians were killed in Israeli strikes on T-4 airbase in Syria's Homs: Col. Mehdi Dehghan, Seyyed Ammar Mousavi, Akbar Javar-Jannati and Mehdi Lotfi-Niasar. pic.twitter.com/k7vo33D7sA

— FDD's Iran Project (@FDD_Iran) April 9, 2018
As Iran railed on what it called Israel's "flagrant aggression" in Syria, the Jewish State reportedly deployed its Iron Dome anti-missile batteries to the northern border.
The Iranian foreign ministry on Monday condemned the strike and called on "all free states… to not be indifferent to this flagrant Zionist aggression," after the United States, Russia and Syria all attributed the deadly strike to the Jewish State.
The Syrian Observatory for Human Rights said that a total of 14 people were killed in the early morning air raid, among them both Syrian and Iranian personnel.
The Israel Defense Forces (IDF) issued no official response to allegations that it was behind the attack, which was apparently coordinated in advance with the United States, but not with Russia despite the two countries having established a hotline to avoid clashes over Syria.
Israel's first response to the strike came on Tuesday when defense minister Avigdor Liberman said he "doesn't know" who was behind the raid, but vowed that Israel "would not allow Iranian entrenchment in Syria."
"I do not know what happened there or who attacked," Liberman said, adding: "I know one thing for certain — we won't allow Iran to establish itself in Syria, whatever the cost. We have no choice. To agree to Iranian entrenchment in Syria is to agree to the Iranians laying a chokehold on our neck. We won't allow it." 
"We are seeing more and more efforts by Iran to establish itself in Syria. It's not planning to build a cultural center there, or a museum," he added jokingly.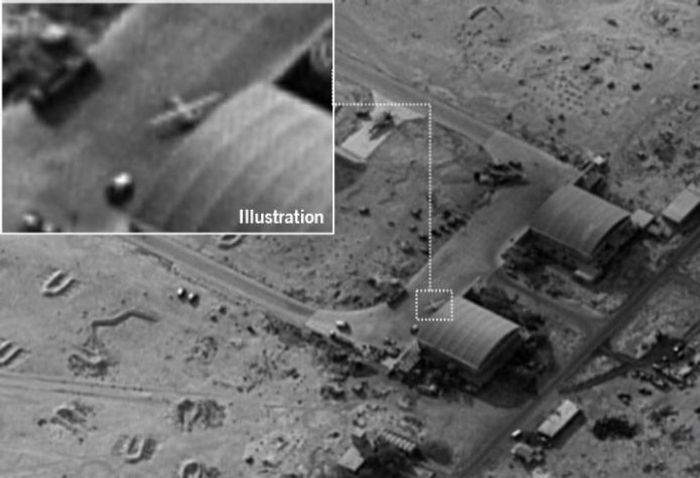 Israeli Prime Minister Benjamin Netanyahu offered no direct comment on the airstrike, but struck a defiant tone warning Israel's enemies that it would pre-emptively hit those "who come to strike us."
"We have a simple and clear rule and we make sure to give it constant expression: he who comes to strike you, rise up and strike him first," Netanyahu said during a visit to Sderot, a town nestled next to the fraught Gaza border fence.
A number of strikes on targets in Syria have been attributed to Israel, though it rarely confirms such raids.
Israel has repeatedly warned that it will not accept its arch-foe Iran entrenching itself militarily in Syria.
Monday's strike targeted the same airbase hit by Israel in February after an Iranian drone breached its airspace.
After bombing Iranian units in Syria in retaliation, an Israel F-16 was shot down by Syrian anti-aircraft fire in one of the conflict's most notable escalations.
Israel then carried out what it called "large-scale" raids on Syrian air defense systems and Iranian targets, which reportedly included T-4.