Israel believes Iranian forces planning attack from Syria: security source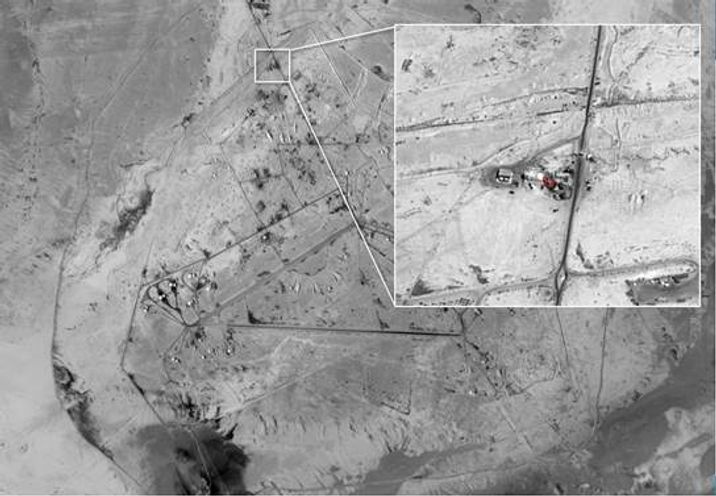 Satellite images of Iranian-operated base in Syria, April. 17 2018
'Zionist entity will sooner or later receive the necessary response and will regret its misdeeds'
Israel believes that Iran's Islamic Revolutionary Guard Corps (IRGC) has established bases in Syria and is planning to launch a retaliatory attack against the Jewish State in response to its alleged air strike on an Iranian operated airbase last week, an Israeli security source said on Monday.
Acknowledging an Iranian plan to attack Israel, the security source said that it would respond forcefully to any attempted operation launched by the Islamic Republic from Syrian territory. The source said that retaliation would likely take the form of direct confrontation between Israel and Iran, rather than via regional proxies such as the Lebanese Hezbollah group.
The Iranian forces in Syria, under the direct command of IRGC's Quds Force commander Qasem Soleimani, are said to be planning an attack which could see missiles launched from Iranian-operated air bases in Syria or the launch of armed unmanned aerial vehicles into Israeli territory.
The source said that Iran has been using civilian and cargo airlines Simorgh and Pouya Air as a front for military transport flights to bring IRGC fighters and weaponry into Syria to be used in the fight against both the Islamic State and rebel forces there, while also bolstering its own military presence in the country.
Last Monday, a pre-dawn air raid targeted the Tayfur airbase in Syria''s central Homs province killing 14 people including seven reported to be Iranian personnel. Israel per longstanding policy, has not publicly claimed responsibility. However, the United States, Russia, Syria and Iran have all said the strike was carried out by Israel.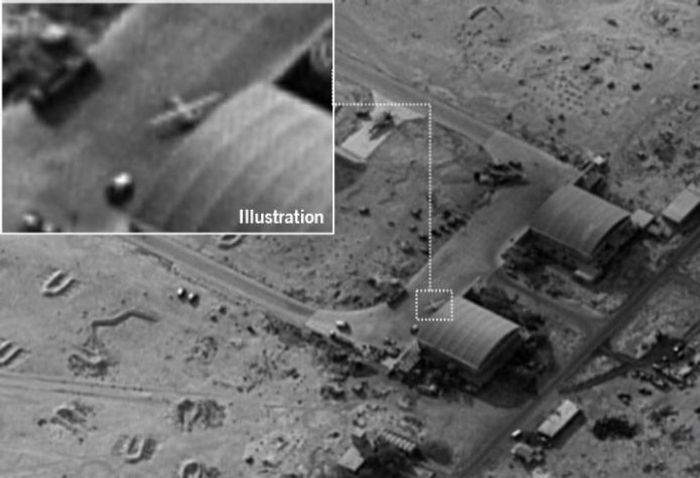 - Iranian threats -
In the days following, senior Iranian officials and members of Hezbollah have issued harshly-worded threats at Israel warning of a foreboding attack.
"The Zionist entity will sooner or later receive the necessary response and will regret its misdeeds" Iran's Foreign Ministry spokesman Bahram Qasemi said according to Iranian news media, adding that "the Syrian and resistance forces will respond in a timely fashion and appropriately in the region."
Ali Akbar Velayati, a top adviser to Iran's Supreme Leader Ali Khamenei warned that the "crime" committed "will not remain without response."
Ali Shirazi Supreme Leader Ayatollah Ali Khamenei's representative to the Islamic Revolutionary Guard Corp said that. "if Israel wants to continue its treacherous existence ... it should avoid stupid measures. If they give excuses to Iran, Tel Aviv and Haifa will be destroyed."
"By bombing the T-4 airport, Israel wanted to create an equation that shows that it controls the rules of the conflict and that is unacceptable to us," Hezbollah's deputy secretary-general Naim Qassem said on Monday in an interview with the Lebanese Al-Miyadim channel cited by Ynet. "We expect an Iranian response against Israel but we do not know its nature or details," he continued.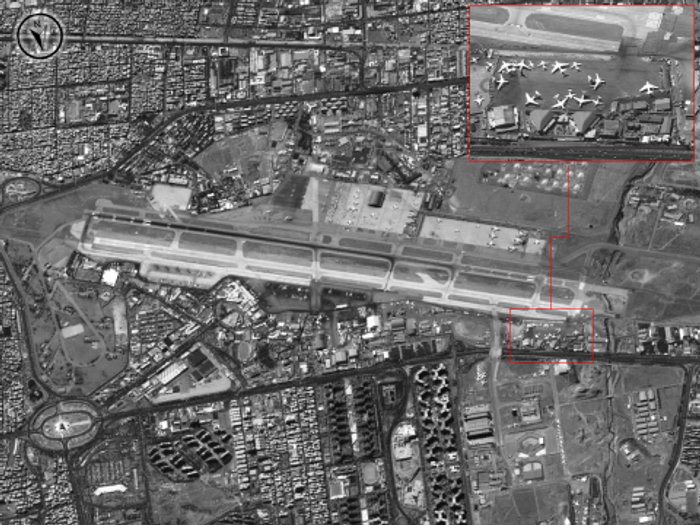 - Israel "more powerful" than ever -
Israeli Prime Minister Benjamin Netanyahu came out swinging in response to the Iranian comments on Monday asserting that Israel was "more powerful" than ever.
"The founders of modern Zionism did not say the attacks on the Jewish people would cease once we establish a Jewish state," Netanyahu told the Keren Hayesod-UIA World Conference in Jerusalem. "They said that we could defend ourselves against those attacks. And that's exactly what the State of Israel has done...it's restored the capacity of the Jewish people to defend ourselves."
He continued, "And we are as powerful as we've [ever] been before. We're economically successful as we've never been before. And we take our economic power and our military might and we weld them together to have unprecedented diplomatic flourishing of Israel's relations around the world."
Despite Netanyahu's resolute rhetoric, Israel's military has been placed on high alert along the fraught northern border fearing an Iranian reprisal.
Earlier this year on February 10, arch-foes Israel and Iran encounter the most direct military confrontation in the history of their relations.
Israel shot down an Iranian explosives-laden drone after it breached Israel airspace from Syrian territory. After bombing Iranian units in Syria in retaliation immediately after, an Israel F-16 was shot down by Syrian anti-aircraft fire in one of the conflict's most notable escalations. Israel then carried out what it called "large-scale" raids on Syrian air defense systems and Iranian targets, which reportedly included T-4.
In a New York Times article, columnist Thomas Friedman revealed that a military source had confirmed that Israel was responsible for the strike on the Iranian-operated Syrian airbase and that is was in direct response to the February 10 drone incident.
The Israeli military attempted to distance itself from the comments and "disputed the characterization and accuracy of the raid" by the Israeli source, Friedman said. Israel reaffirmed its policy of avoiding commenting on reports regarding the T4 airfield and other strikes.
You need to be logged in in order to post comments. Sign up or log in
Shia theofascism spreading.