Lavrov hints at arming Assad with Russian S-300 defense system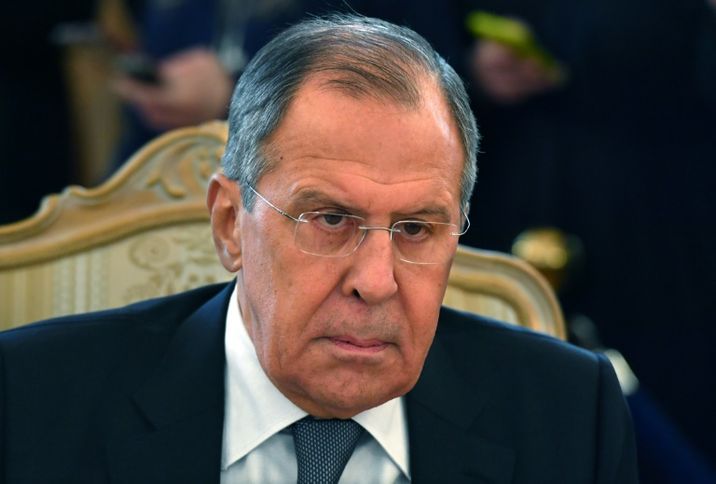 Russian Foreign Minister Sergei Lavrov attends a meeting with his Dutch counterpart in Moscow on April 13, 2018
Yuri KADOBNOV (AFP)
Delivering the surface to air missile system to Assad would greatly enhance Syria's defense capabilities
Russia's Foreign Minister, Sergey Lavrov, revealed on Monday that Syria could soon be acquiring its S-300 missile defense system, marking a change in Russian policy.
In an interview with BBC, Lavrov explained why Russia is reviewing its policy regarding the S-300 missile defense system:
"A few years ago at the request of our partners, we decided not to supply S-300's to Syria. Now that this outrageous act of aggression was undertaken by the US, France and UK, we might think how to make sure that the Syrian state is protected."
The United States, Britain and France carried out a wave of punitive strikes against Bashar al-Assad's Syrian regime on Saturday in response to alleged chemical weapons attacks that President Donald Trump branded the "crimes of a monster."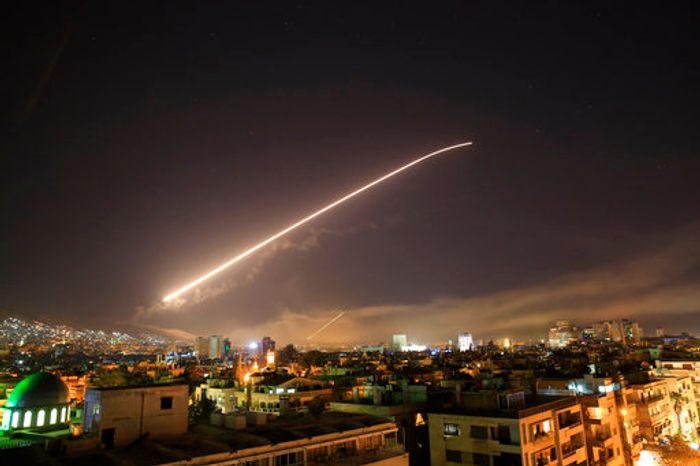 Lavrov was asked by the interviewer to clarify the Russian position on the S-300 missile defense system, taking Israel's concern over such a move into account.
"Whatever is required to help the Syrian army to deter aggression, we would be ready to consider."
Israel is believed to have carried out numerous raids inside Syria since 2013 but it rarely admits to them publicly.
Last week it declined to comment on accusations by the Syrian government and ally Russia that Israeli forces were behind the strike on the T-4 air base in which seven Iranian personnel were killed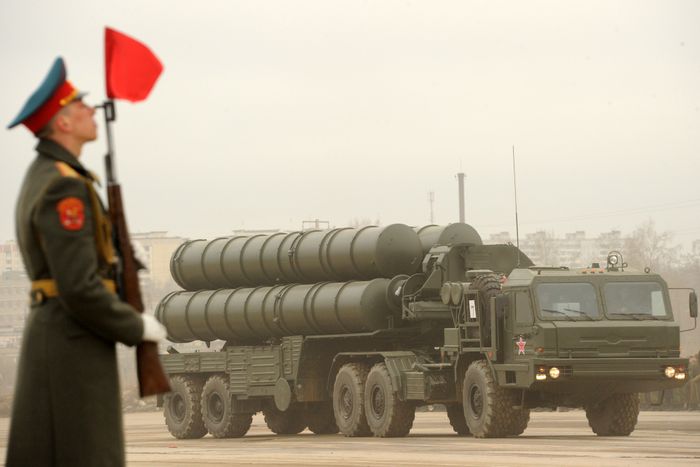 In 2016 the Russian Defense Ministry confirmed that it had deployed a sophisticated anti-missile system to its naval facility in the Syrian city of Tartus, after reports began circulating in international media.
"The S-300 anti-aircraft missile system has indeed been sent to the Syrian Arab Republic," defense ministry spokesman Igor Konashenkov said in a statement back then.
"I remind you that the S-300 is a purely defensive system and poses no threat to anyone. It's not clear why the placement of S-300 in Syria has caused such a stir among our western colleagues," he said.
However, the S-300 system was only deployed to Russian military bases in 2016. Delivering the S-300 system to the Assad regime would thus mark a major change in Syria's defense capabilities, since the system tracks air crafts and ballistic missiles over a range of 300 kilometers.
If Russia decides to deliver the S-300 system to Assad, Israeli fighter jets will be much more vulnerable when striking targets in Syria.
You need to be logged in in order to post comments. Sign up or log in
Best thing the Russians could do as the US would be forced to help Israel even more. Only real danger would be to airlines.
Russia promoting Iran hegemony will backfire.
it will be good to see those s300 humiliated when US or Israeli Jets or missiles need to take them out