Israel struck advanced Iranian air-defense system in Syria: reports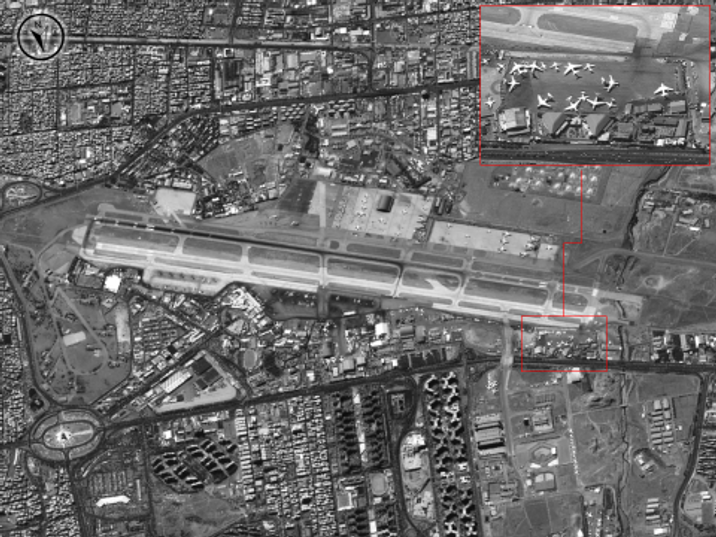 An edited satellite image of Tehran's Mehrabad Airport, distributed by the Israeli military
IDF
Israel struck the facility in order to 'prevent Iranian forces from using it against Israeli warplanes'
The reported Israeli attack on an air base close to Syria's province of Homs last week was said to have targeted an advanced Iranian air defense system as well as a drone hangar, the Wall Street Journal reported on Wednesday.
Several days before the incident Israeli Prime Minister Benjamin Netanyahu was said to have conferred with the White House regarding the IDF's plans to launch the pre-dawn attack on the T-4 (Tayfur) airbase, that killed 14 people including 7 Iranian personnel.
Israel struck the facility in order to "prevent Iranian forces from using it against Israeli warplanes carrying out increasing numbers of operations in Syria." If the system was deployed by Iran, it would hamper Israel attempts to undertake future air raids.
Per longstanding policy, Israel has not publicly claimed responsibility. However, the United States, Russia, Syria and Iran have all said the strike was carried out by the Jewish State.
Israel was said to have targeted a Russian-made Tor missile defense system which is designed to destroy aircraft vessels flying at a range of different altitudes. According to the WSJ, Israel tracked an Iranian plane flying a Tor missile following the previous escalation back in February 10.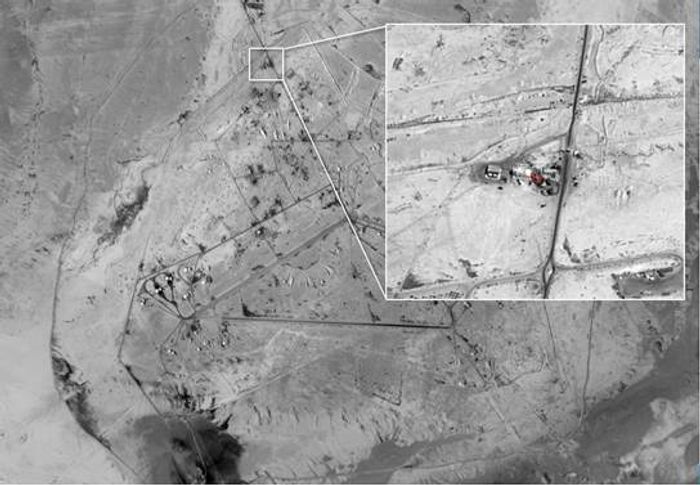 The February incident was perceived as the most direct military encounter between the arch-foes Iran and Israel, since the start of the Syrian Civil War.
Israel shot down an Iranian explosives-laden drone after it breached Israel airspace from Syrian territory in February. After bombing Iranian units in Syria in retaliation immediately after, an Israel F-16 was shot down by Syrian anti-aircraft fire in one of the conflict's most notable escalations. Israel then carried out what it called "large-scale" raids on Syrian air defense systems and Iranian targets, which reportedly included T-4.
In a New York Times article published last week a senior Israeli official, confirming Israel's strike on the airbase, said that it was in response to the February 10 confrontation. He said that it "opened a new period", adding that it was "the first time we saw Iran do something against Israel - not by proxy."
The Israeli military attempted to distance itself from the comments and "disputed the characterization and accuracy of the raid" by the Israeli source.
The April 9 strike was said to have been with the intention of obliterating the Tor system before it was built.
Since the attack, Iranian and Israeli officials have engaged in a verbal standoff issuing back and forth threats.
"The Zionist entity will sooner or later receive the necessary response and will regret its misdeeds" Iran's Foreign Ministry spokesman Bahram Qasemi said according to Iranian news media, adding that "the Syrian and resistance forces will respond in a timely fashion and appropriately in the region."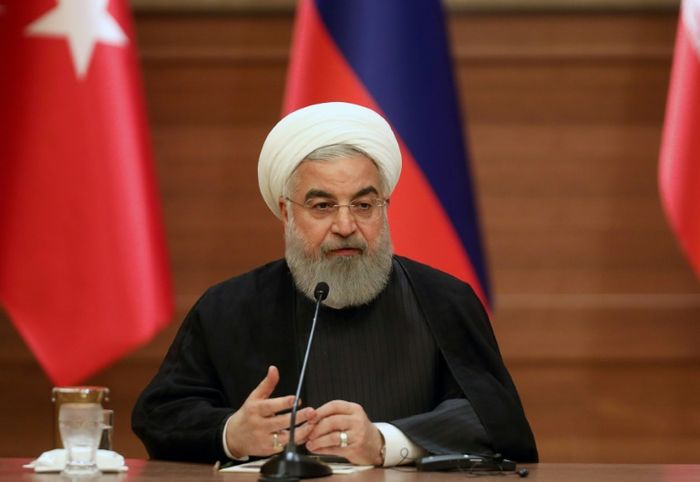 Ali Akbar Velayati, a top adviser to Iran's Supreme Leader Ali Khamenei warned that the "crime" committed "will not remain without response."
Netanyahu came out swinging in response to the Iranian comments asserting that Israel was "more powerful" than ever. He added that the Jewish State had "restored the capacity of the Jewish people to defend ourselves."
Reports from an Israeli security source on Tuesday revealed that Israel believes that Iran's Islamic Revolutionary Guard Corps (IRGC) has established bases in Syria and is planning to launch a retaliatory attack.
The source said that retaliation would likely take the form of direct confrontation between Israel and Iran, rather than via regional proxies such as the Lebanese Hezbollah group.
According to the source Iran has been using civilian and cargo airlines Simorgh and Pouya Air as a front for military transport flights to bring IRGC fighters and weaponry into Syria to be used in the fight against both the Islamic State and rebel forces there, while also bolstering its own military presence in the country.
There is yet to be an indication of when an attack will take place although the IDF is on alert for Israel's Independence Day on Thursday.