Assad says Israel, US preventing south Syria settlement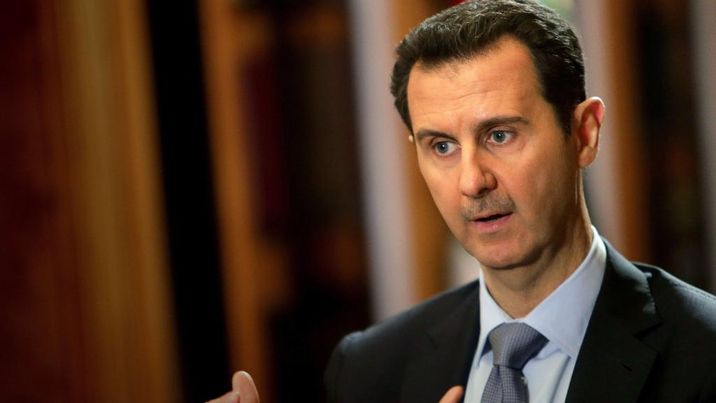 Syrian President Bashar Al Assad during an interview on January 20.
Joseph Eid / AFP
Syrian President Bashar al-Assad has said that talks led by Moscow on the future of the south of the country were ongoing, but warned that Israel and the United States were preventing a negotiated settlement.
In an interview with Iran's Al-Alam television channel broadcast late Wednesday, Assad said that after regime forces captured Ghouta from rebels in April, "it was suggested that we should move south".
"We were faced with two options... reconciliation or liberation by force. At this point, the Russians suggested the possibility of giving reconciliation an opportunity," he said.
"Up till now, there are no concrete results for a simple reason which is Israeli and American interference; for they put pressure on the terrorists in that area in order to prevent reaching any compromise or peaceful resolution," he added.
Russia called late last month for urgent negotiations with the US and Jordan on the south, and President Vladimir Putin has discussed Syria with Israeli Prime Minister Benjamin Netanyahu.
It's a prized region for nearly all stakeholders in Syria's war due to its strategic geographical position: the south borders Jordan and the Israeli-occupied Golan Heights, but also lies close to Damascus.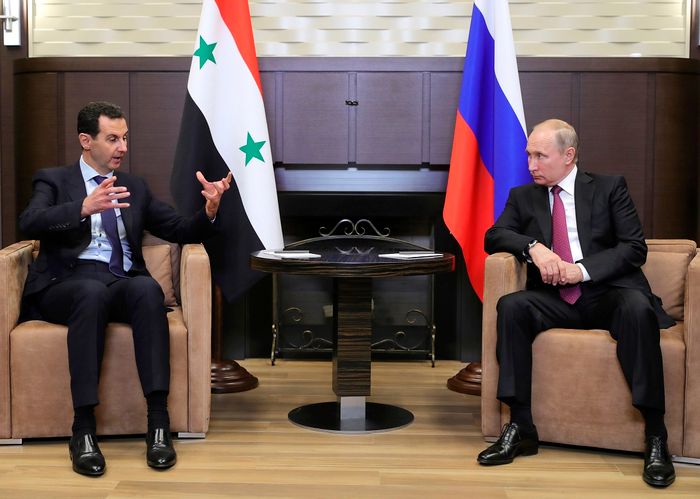 Typically bitterly divided over Syria, most of the powers involved seem to agree on a government comeback in the southern provinces of Daraa and Quneitra, 70 percent of which is controlled by rebel groups. The Islamic State group has a limited presence in the region.
Assad said that "contacts are still ongoing between the Russians, the Americans, and the Israelis".
Asked about the possibility of a settlement that included Iran leaving the south, Assad said: "The Syrian-Iranian relationship is a strategic one not subject to a deal in the south or in the north... it is not subject to the price tags of the international bazaar."
He said that if necessary, he would not object to the establishment of a permanent Iranian military base within his country's borders.
"There is nothing to prevent the existence of these bases as long as Iran is an ally, as is Russia."
In recent weeks, speculation has mounted regarding Iran's pullout from Syria as Israel and Russia's rhetoric on the matter has increasingly converged.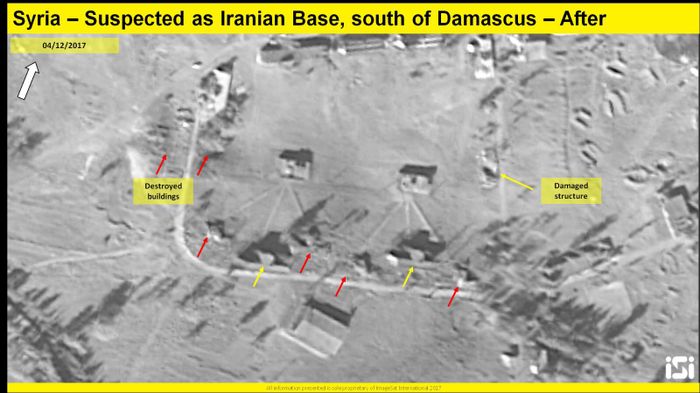 The withdrawal of Iranian forces has long been a demand of Israel, which is alarmed by the military presence of its chief nemesis so close to its northeastern border. Russia's intervention in recent days has been interpreted as a win for Israel's diplomatic efforts.
Israel maintains a formal policy of non-intervention in the Syrian civil war but continuously asserts that it will not allow Iran to entrench itself in the country, where it has for years provided military backing to al-Assad alongside Russia.
Assad also vowed that Syria would continue to "respond" to Israel.
"We will not stop fighting the terrorists. At the same time, we have not stopped responding to the Israeli option," he said. The more powerful the response is, the stronger the response to Israel is...."
The government has regained control of much of Syria with Russian backing and a win in the south would cap a string of victories this year.
Regime forces recaptured Ghouta after a ferocious offensive that displaced tens of thousands.
(Staff with AFP)
You need to be logged in in order to post comments. Sign up or log in
Assad days are counted if he keeps Iran forces in Syria.