Abbas rejected US offer for joint summit with Arab leaders as a 'trap': source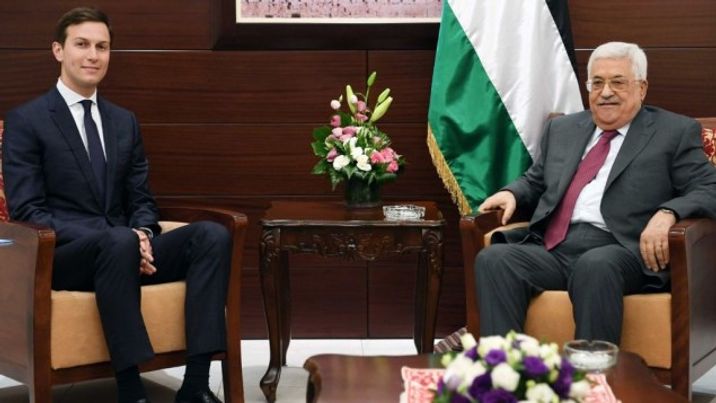 Jared Kushner et Mahmoud Abbas à Ramallah
Autorité palestinienne
Palestinian Authority President Mahmoud Abbas rejected a proposal for a joint meeting with Saudi, Jordanian and Egyptian leaders to discuss the US peace plan put forward by the White House peace delegation, a presidential aide told i24NEWS Saturday.
The invitation was relayed through Egyptian officials ahead of Jared Kushner and Jason Greenblatt's arrival in the region last week ahead of the expected unveiling of a President Donald Trump-led plan to return to Palestinian-Israel negotiations.
The message stated that King Abdullah II of Jordan, President Abdel Fattah al-Sisi of Egypt, Prince Mohammad bin Salman of Saudi Arabia, as well as US Mideast envoy Jared Kushner and his team would be in attendance.
President Abbas called the proposal a "trap" and rejected it immediately, the adviser said.
Abbas was elected in 2005 to serve a four-year term as president of the Palestinian Authority, though he remains in power based on his claim that elections were made politically impossible due to the ideological and geographical split between his Fatah party and Hamas, the Islamist government in the Gaza Strip.
A moderate, he has been involved in decades of negotiations with Israel but is increasingly unpopular among Palestinians, with the majority wanting him to step down.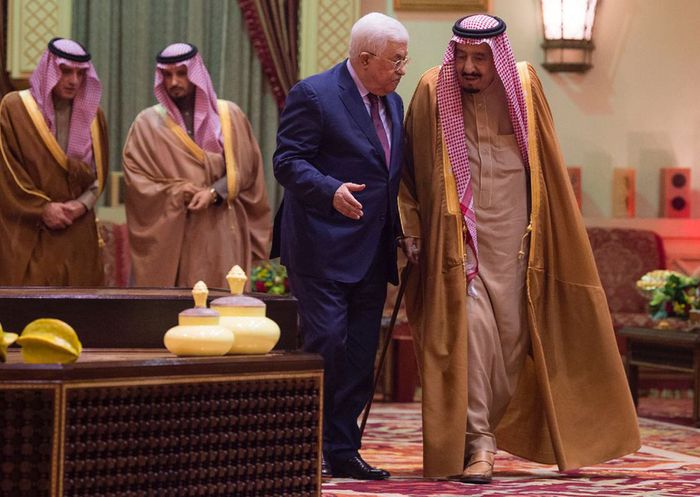 In addition, despite leaving the hospital nearly a month ago, an aura of secrecy still surrounds Abbas' health.
Abbas reportedly suffered from pneumonia and heart issues that warranted hospitalization.
According to a Palestinian official close to Abbas, the president's health has not improved as rapidly as doctors hoped. This might provide some explanation for observers noting during Abbas' Wednesday meeting with Britain's Prince William that Abbas had lost a significant amount of weight.
A source told i24NEWS that Abbas is under strict direction from a heart doctor -- who remains by his side at all times -- to spend only a few hours each day in the office and keep a light work schedule.
Since leaving the hospital in May, Abbas has not left Ramallah. He continues to visit the hospital twice a week.
In an interview with Palestinian newspaper Al Quds, Jared Kushner said, "If President Abbas is ready to go back to the negotiations table, then we are ready to participate in the discussion, but if it's not the case, then we will likely air the plan publicly," when asked if his delegation planned to meet with President Abbas.
However, ties between the White House and the Palestinian Authority have been strained since President Trump announced his decision to move the US embassy from Tel Aviv to Jerusalem after recognizing the city as Israel's capital.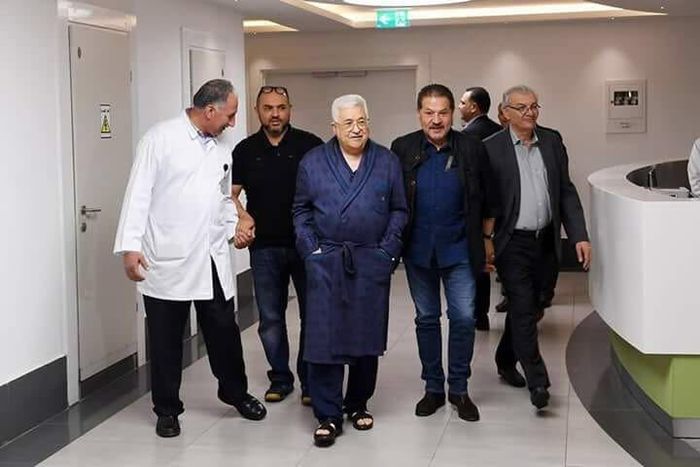 Many Palestinians, who view Jerusalem as the capital of a future Palestinian state, decried the unilateral move and said they no longer view the US as an impartial broker in peace negotiations with Israel.
"The goal behind this [US peace plan] is to sustain the coup and keep Gaza separated from the West Bank on the way to creating a mini-state in Gaza while bringing down the Palestinian Authority in the West Bank," Erekat echoed Abbas' sentiment on the Voice of Palestine radio station, PA's official Wafa news agency reported.
"America is interested in one thing and that is to split the Palestinians, and that won't happen," he added.
Palestinian officials, among them Fatah politician Jibril Rajoub, told i24NEWS that the so-called "deal of the century" will be "dead" without Palestinian participation.
Rajoub added that US efforts to circumvent the Palestinian Authority and speak directly to Arab countries will yield them "nothing."
Rajoub said that the "crocodile tears" from Kushner and his delegation over Gaza will not trick anyone.
If the Trump Administration insists on rolling out its peace plan despite a lack of cooperation from President Abbas, they will likely find Palestinians will not accept any "comprehensive regional deal" before a final deal is reached with Israel, officials said.
Reporting by i24NEWS Senior Middle East correspondent Mohammad Al-Kassim