Syrian civilians, including children, brought to Israel for medical treatment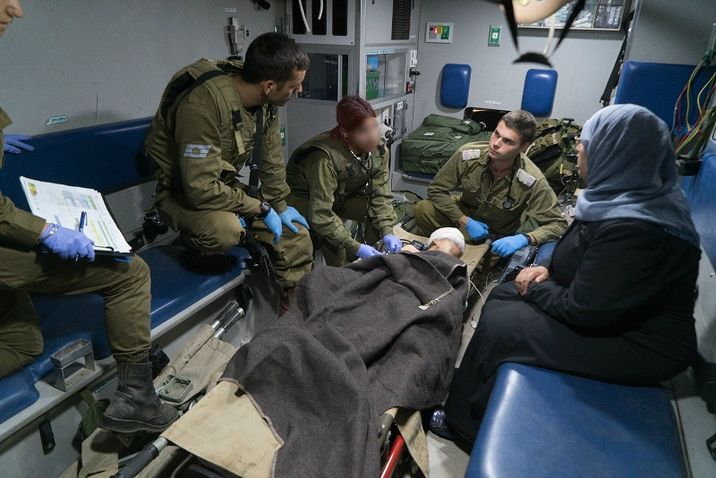 IDF soldiers treating Syrian refugees on June 30 2018
IDF
Six Syrians, including four young children, were brought into Israel overnight Saturday to receive medical treatment after fleeing increased latest surge of hostilities in the war torn country, the Israel Defense Forces (IDF) said.
The Syrian civilians were initially given life saving first aid at the Israeli-Syrian border in the southern Golan Heights by IDF medical troops from the Northern Command and then rushed to a hospital in Israel for further medical treatment.
Among the injured were a ten-year-old girl with head and limb injuries, a seven-year-old girl with a head injury and shrapnel wounds throughout her body, an unconscious six-year-old girl with a head injury, a 14-year-old boy with a stomach injury and shrapnel wounds, a 19-year-old youth with shrapnel wounds in his leg and a 25-year-old man with an injured left leg, according to the IDF. 
The IDF said that the children were orphaned after the parents were killed in the latest bombings carried out in south Syria.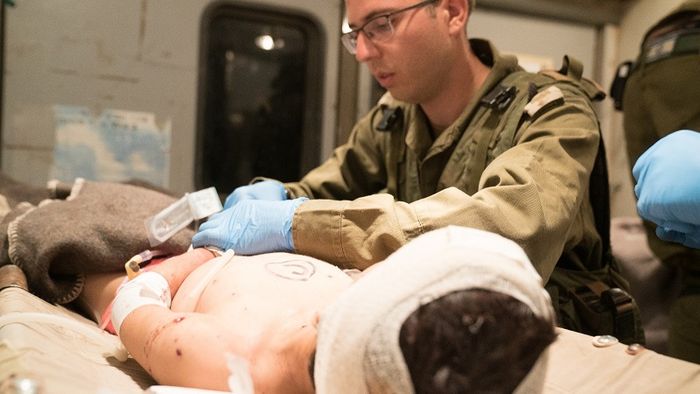 The overnight treatment of Syrians is not a unique case. Israel has treated thousands of Syrians since the war erupted seven years ago.
"Over 3,500 civilians, including men, women and children who were injured in the fighting have received medical treatment in Israel since 2013 as part of this effort," said the IDF in a statement adding that "since 2016, over 1,300 Syrian children suffering from various illnesses and ailments have received one-day treatment in Israeli specialty clinics."
"The 'Mazor Ladach' field clinic established by the IDF and international aid organizations in the southern Golan Heights has provided medical treatment to approximately 6,000 civilians suffering from various conditions since opening in August 2017. Altogether, over 4,800 Syrian civilians have been treated in Israel. Approximately 33% of those civilians are men, about 17% are women and roughly 50% are children," the statement added.
The IDF also listed some of the humanitarian aid that Israel has provided Syrians as part of Operation "Good Neighbor" which began in June 2016.
The aid included 1,524 tons of food; 947,520 liters of fuel for heating and to generate electricity; 7,933 diaper packages; 54 tons of baby food and 24,900 boxes of medicine and medical equipment as well as tents, generators, clothing and hygienic products.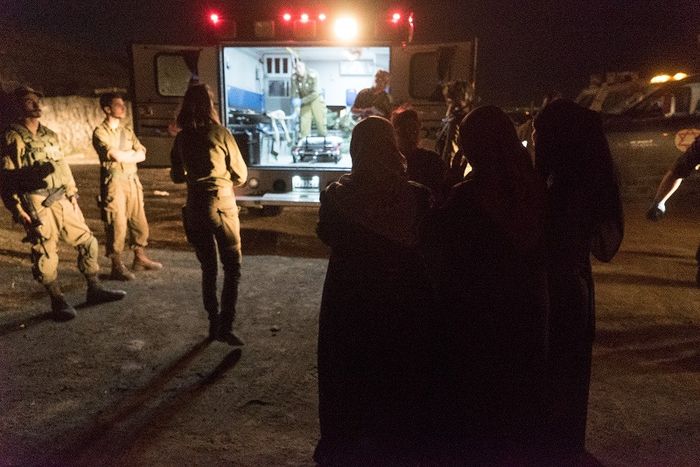 -'Non-intervention policy'-
The IDF statement about Israel's treatment of Syrians was accompanied by a description of its policy on Syria which contradicts official statements from the highest echelons of the Israeli defense establishment as well as numerous Israeli and foreign reports on its involvement in the war torn country.
"Ever since the Syrian conflict began, a significant shortage of medical infrastructure, doctors and medical supplies has persisted. In response to the lack of proper medical options in Syria, the IDF has provided life-saving humanitarian aid while maintaining a non-intervention policy in the conflict," the IDF statement explained.
Although Israel has not taken part in the war with ground troops, such as Russia, Turkey, Iran and the US, the Jewish state has carried out numerous air strikes on Iranian and Syrian military bases across Syria.
Prime Minister Benjamin Netanyahu said on Thursday that "The IDF, including the Air Force, will continue to take strong action against Iranian targets in the area (Syria). We will continue to operate at close and longer ranges, both openly and in secret, against those who seek our lives."
Israel's air strikes have mainly targeted Iranian military bases in Syria as well as weapons convoys en route to Hezbollah.
However, Israel's rhetoric vis a vis Assad has changed recently.
Netanyahu said earlier this month that Assad "is no longer immune, his regime is no longer immune."
"If he fires at us, as we've just demonstrated, we will destroy his forces."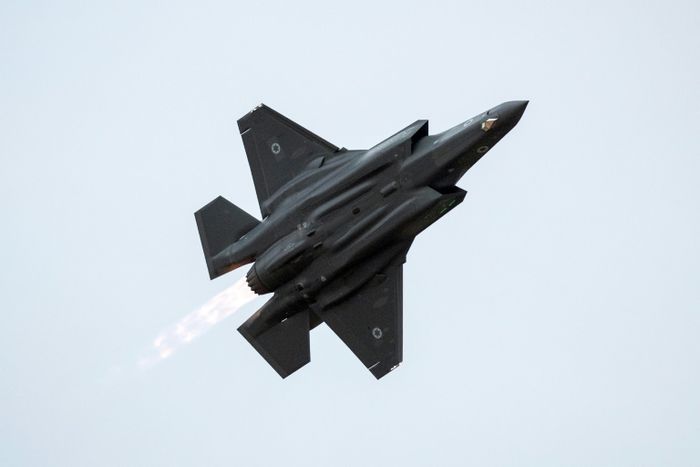 In addition to the airstrikes, a report by the Wall Street Journal from June last year said that Israel had been supplying Syrian rebel groups in the Golan Heights with funding, medical supplies, food and hard cash in an effort to create a security buffer to protect the country's border from the maelstrom of the Syrian civil war.
The report stated that IDF had set up a military unit that was specifically tasked with supporting certain independent rebel groups who are not currently backed by Western powers, adding that Israel provided money which the groups used to pay fighters and buy weapons.
The report cited interviews with a dozen rebel soldiers and several sources it said were knowledgeable of the Israeli effort.
Moatasem al-Golani, a spokesman with the rebel group Fursan al-Joulan, lauded Israel's assistance to his group.
"Israel stood by our side in a heroic way," he was quoted as saying. "We wouldn't have survived without Israel's assistance."
The group's commander said they received around $5,000 per month in Israeli financial assistance. Members of the group, which was said to be the primary rebel faction coordinating with Israel, said the relationship began in 2013.
Fursan al-Joulan had around 400 members at the time who loosely worked with other groups in the area that also received some measure of Israeli assistance.