Netanyahu: we will not allow Syria to penetrate Israeli airspace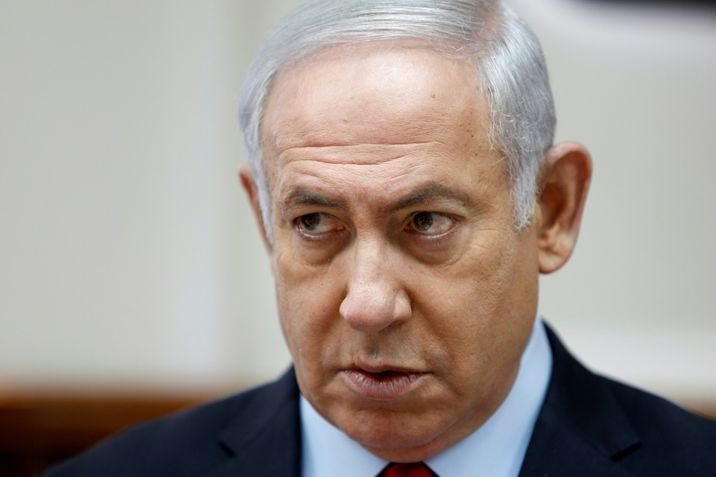 Israeli Prime Minister Benjamin Netanyahu opens the weekly cabinet meeting at his Jerusalem office
GALI TIBBON (AFP)
Israel's Prime Minister Benjamin Netanyahu addressed the downing of a Syrian jet believed to have breached Israeli airspace on Tuesday, saying such violations will not be tolerated.
"Our air defense systems identified a Syrian Air Force jet that took off from the T-4 Syrian Air Force base and penetrated Israeli airspace. This is a gross violation of the 1974 Separation of Forces Agreement with Syria," Netanyahu said following the incident on Tuesday.
"I have reiterated and made clear that we will not accept any such violation. We will not accept any such penetration of, or spillover into, our territory, neither on the ground nor in the air. Our forces acted appropriately. We insist that the Syrians strictly abide by the Separation of Forces Agreement between us and them," he added.
The IDF said it fired two Patriot missiles at the Syrian "Sukhoi" fighter jet, which took off from the Tayfur ("T-4") airbase in central Syria and flew some two kilometers into Israeli airspace before being intercepted.
"The IDF monitored the advance of the fighter jet, which infiltrated about two kilometers into Israeli airspace. It was then intercepted by the Patriot missiles."
Israel has previously admitted to striking the T-4 base, which is widely reported to house Iranian personnel and arms. The IDF said the jet it shot down fell on the Syrian side of the Golan Heights.
Sky News Arabia reported that the plane crashed inside southwest Syria, in the jihadist-held Yarmouk Basin, but did not give any information on the fate of the pilots.
Syria's state news agency SANA, meanwhile, cited a Syrian military source as saying that Israel "targeted one of our warplanes... in Syrian airspace" and accusing Israel of aiding "terrorists" in the country's southwest.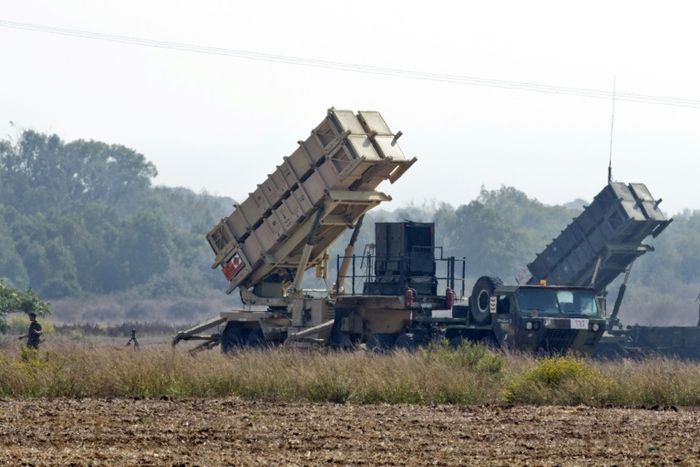 Israel is watching the developments near its border closely where fighting between Assad forces and rebels have taken place for weeks now.
One place in particular has drawn Israel's attention, namely Assad's takeover of Quneitra, a former rebel held city adjacent to Israel's annexed Golan Heights.
The downing of the Syrian jet came a day after a senior diplomatic source said that Netanyahu asked Russia to help prevent the transfer of Iranian weapons into Syria and help establish a 100 kilometer (62 mile) buffer zone to keep Iranian forces from the Israel-Syria border in his meeting Saturday with Russian Foreign Minister Sergei Lavrov.
Lavrov met with Netanyahu, Defense Minister Avigdor Liberman and Israel Defense Forces (IDF) chief Gadi Eizenkot on an unscheduled visit that was the latest in a string of meetings between senior officials from both countries.
Israel has lent heavily on Moscow for support in its campaign to prevent southwest Syria from becoming a stronghold of Iranian and Iranian-backed forces as the Syrian government reclaims previously rebel-held territory in the area.
Since launching a military intervention backing Syrian President Bashar Al-Assad in 2015, Russia has become a powerful player in the Middle East, forming strategic partnerships also with Iran and Turkey.
According to the diplomatic source, the Israelis made a slew of specific demands of the Russian delegation that are coordinated with and have the backing of the United States.
While stating that Israel's long-term goal is to oust Iran from Syria permanently, Israel said it would pursue a "short-term" goal of keeping Iranian forces at least 100 kilometers away from the Israeli-annexed Golan Heights.