Abbas appoints close ally as new deputy PM of Palestinian Authority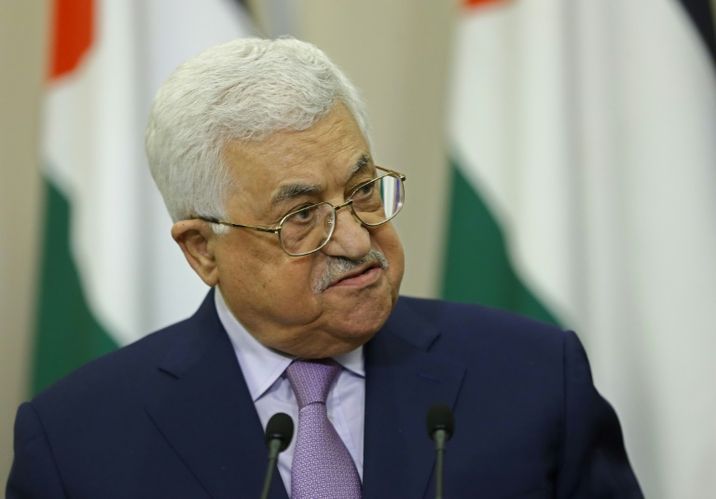 Comments about Jews by Palestinian president Mahmud Abbas triggered global condemnation
YURI KOCHETKOV (POOL/AFP/File)
President Mahmoud Abbas on Thursday appointed his spokesperson Dr. Nabil Abu Rudeineh as deputy prime minister of the Palestinian Authority (PA), Palestinian media outlets reported.
Rudeineh, who will also assume the position of Minister of Information, is expected to be sworn in later this afternoon in a ceremony attended by Abbas. He will replace the incumbent Ziad Abu Amr appointed in 2013, becoming second-in-command to Prime Minister Rami Hamdallah.
Appointed in 2005 as Abbas' spokesperson, Rudeineh is perceived as one of president's closest allies and confidants, frequently accompanying the president to meetings with foreign leaders. Largely remaining behind the scenes, Rudeinah rarely gives one-on-one interviews.
Last year, Rudeineh was also elected to a position on Fatah's most authoritative body, the Central Committee. Palestinian researcher and analyst Jihad Harb said at the time, according to the Jerusalem Post, that his appointment sent a message that Fatah embraces pluralism, as Rudeineh is a Christian.
The appointment comes amid ongoing Egyptian-brokered mediation attempts to bridge the longstanding rifts between the two main Palestinian factions: West Bank-based PA and Gaza-based Hamas.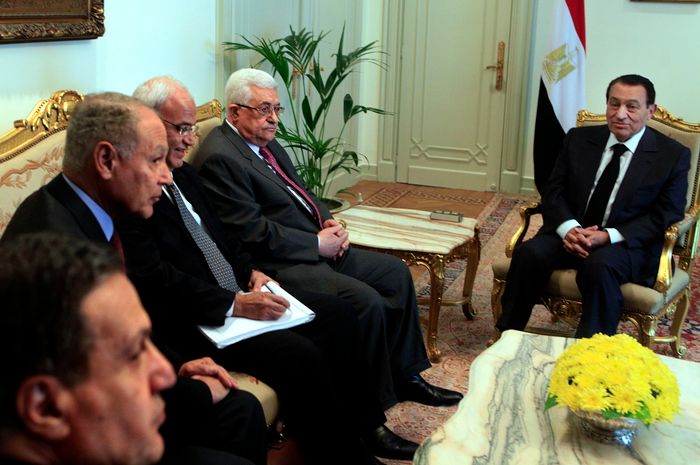 With Rudeineh selected to assume two influential positions in the PA's political machine, Abbas is appearing to sure up Fatah's influence by seeking close confidants to dictate his policy on managing the situation in Gaza as well as the long-stalled reconciliation deal.
"The Ramallah government is no longer a government of consensus after the addition of Nabil Abu Rudeina," Hamas said in a statement responding to the new selection. "The sponsorship of any reconciliation agreement must be subject to a unity government and not a Fatah government."
Hamas and Fatah have been at loggerheads for over a decade, following the Islamist group's victory in 2006 parliamentary elections. Abbas' Fatah and much of the international community refused to accept the result, leading to increased strife and a near-civil war that saw Hamas seize control of the coastal enclave.
In 2017, the factions signed a reconciliation agreement after nearly a decade of operating as a two parallel governments, as opposed to one unified entity. While small changes have occurred since the deal was signed in October -- notably the handing over of Gaza's borders to the PA -- Hamas remains firmly in charge in Gaza.
The conditions in Gaza have continued to decline, exacerbated further by the dispute between Hamas and Fatah over electricity and fuel payments which have led to limited power supply and lack of drinkable water.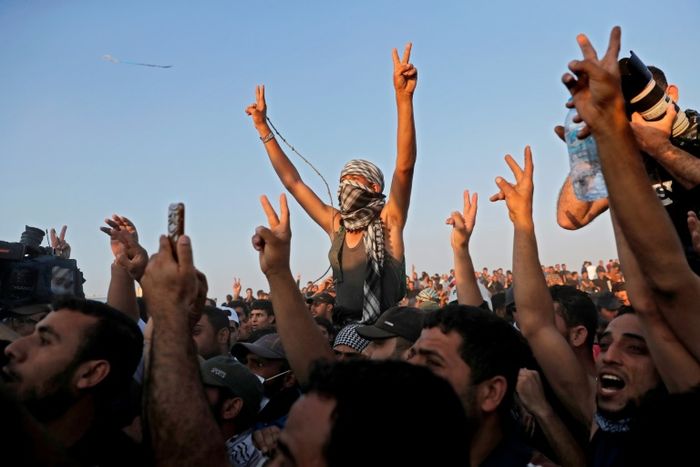 Another area where Abbas hopes Rudeineh will be able to assert influence is in Gaza.
Since March 30, Israel and Hamas have been brought to the brink of a full-scale war. Two separate military flare-ups in July over the continued launching of "fire-kites" has triggered Israel to strike targets in the Gaza Strip prompting several barrages of Hamas rocket fire and retaliatory airstrikes.
The recent conflict has also been characterized by weekly Palestinian protests along the Gaza border which has seen 157 Palestinians killed by Israeli fire; 50 of whom are Hamas members. One Israeli soldier has also died.
Egyptian-efforts also extend to forging a sustainable ceasefire agreement between Israel and Hamas that would see a quelling of tensions.
Abbas' health has also been a source of ongoing speculation with the heavy smoking 83-year-old said to be in-and-out of hospital. With no successor publicly in line to assume his position of president, perhaps his new appointment could signal him getting his house in order.
i24NEWS Senior Middle East Correspondent Mohammad Al-Kassim contributed to this report