Seven more truckloads of Qatari fuel to enter Gaza on Wednesday: UN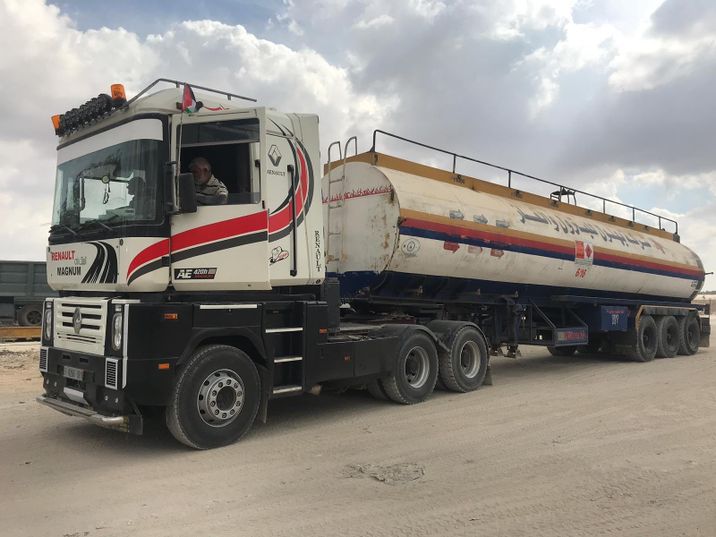 A truck carrying Qatari-funded fuel waits to enter the Gaza Strip, October 9, 2018
Netanyahu vowed Tuesday that his government was working on solutions to reduce pressure on the southern border
Seven truckloads of diesel fuel purchased by Qatar will be delivered to Gaza on Wednesday, the spokesperson for UN Secretary General Antonio Guterres said Tuesday.
Israel began delivering Qatari-funded fuel to Gaza on Tuesday, implementing a deal that saw Doha agree to finance approximately six months of raised fuel production in the Strip.
A Palestinian source at the Kerem Shalom crossing in southern Gaza -- the only goods crossing between the Gaza Strip and Israel -- said six trucks carrying 450,000 litres of fuel crossed Tuesday.
A Hamas spokesman and sources confirmed that the fuel was delivered to the Gaza Strip's only power station.
Guterres' spokesperson Stephane Dujarric said that the fuel deliveries would gradually increase to 15 truckloads per day by the end of the month.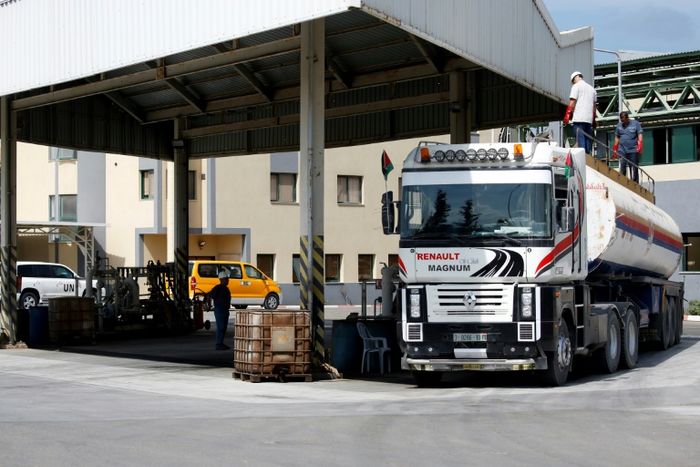 An official in Gaza told i24NEWS that the Qatari tankers had been waiting to enter the Strip for several days, but had until now been prevented from doing so for "unknown reasons".
The official speculated that entry was being delayed by the Palestinian Authority (PA) government in Ramallah which has expressed staunch opposition to the Qatari financing deal.
PA President Mahmoud Abbas has since 2017 refused to foot the bill for the Israeli-provided electricity as a means of pressuring Gaza's rival government led by Islamist militant group Hamas.
The dispute between the rival Palestinian factions has led to a severe power crisis that has badly affected Gaza's economy and the daily life of its two million residents, who receive an average of four hours of electricity per day.
The Qatari-funded fuel is expected to allow Gaza's sole power plant to boost production to eight hours per day. Despite Ramallah's opposition, Doha also agreed to fund salaries for Hamas civil servants for a period of three months.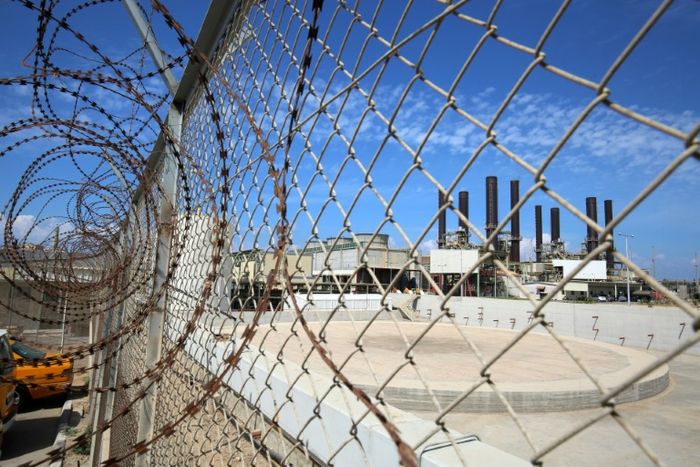 In a statement Tuesday Azzam al-Ahmad, a senior official close to Abbas, threatened retaliatory measures if the fuel deliveries continued.
Confirming the Qatari deal earlier this week, the deputy head of Hamas' politbureau Essam Aldalis charged that the PA had threatened transport workers and employees of Gaza's electricity company "that they would be held accountable if they received the fuel and operated the power plant for more than 4 hours."
Hamas seized control of Gaza from Abbas's Palestinian Authority in a 2007 near civil war.
Multiple reconciliation attempts aimed at restoring the PA to power in Gaza have failed, and Abbas has in turn imposed a number of punitive measures against Gaza in order to pressure Hamas' rival administration.
"When they provide Gaza with fuel and salaries without PA approval they undermine the Palestinian Authority and President Mahmoud Abbas and deepen the division among Palestinian factions. And the PA will not allow that to happen," PLO Executive Committee member Ahmad Majdalani told i24NEWS of the Qatari deal.
Abbas is reportedly planning on cutting some $96 million Gaza receives from the PA budget in response to the influx of Qatari support to the Hamas-run enclave.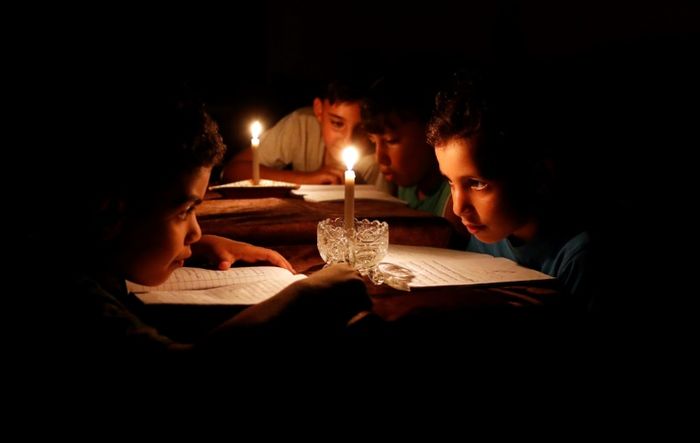 On Tuesday, Israeli Prime Minister Benjamin Netanyahu said that Israel is working to ease pressure on the Gaza Strip enclave in order to prevent further escalation on the southern border.
The prime minister spoke out against Abbas for the continued tension along the Gaza Strip and the severe situation in Gaza. Netanyahu claimed that Abbas is responsible for the "suffocation" of residents of the Gaza Strip.
"We do not want this situation- we call it 'low-intensity' to continue. On the other hand, they suffocate. Why was this situation created? Between us, because [Mahmoud Abbas] suffocates them economically, and then they burst out," Netanyahu said at a press conference. "There are attempts to reach a solution that will restore peace and security, I am reluctant to enter unnecessary wars."
Much of the international community considers Hamas a terrorist organisation. It has rejected calls for it to disarm and recognise Israel.
Israel says its blockade of Gaza is necessary to isolate Hamas, with which it has fought three wars since 2008.