Liberman says no quiet on Gaza border without severe blow to Hamas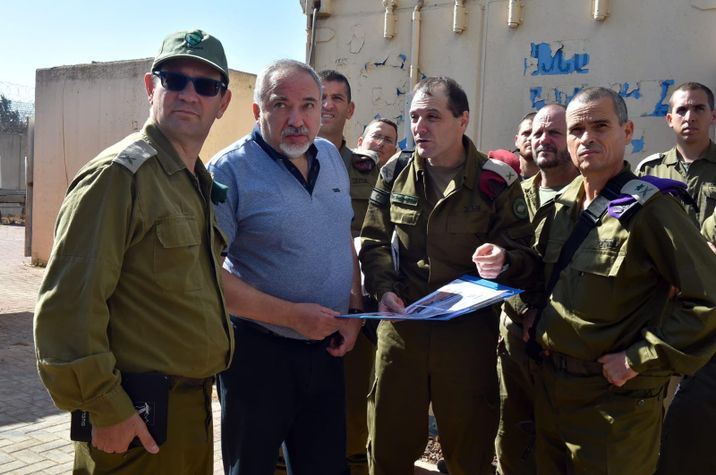 Defense Minister Avigdor Liberman at the Quneitra border crossing between Israel and Syria, September 27, 2018
Ariel Hermoni, Ministry of Defense
Defense Minister Avigdor Liberman said on Monday that Israel needs to deal Hamas the most severe blow it can in order to restore quiet in the Gaza border area.
"There is no need to continue to wait. There is no path to an agreement with Hamas. We will not restore quiet and calm to the South without dealing the most severe blow we can," Liberman said during a meeting with his party Yisrael Beytenu.
On Friday, the situation in Gaza escalated once again after seven months of ongoing clashes between Palestinian demonstrators and Israel. Hamas and Islamic Jihad have also weighed in, firing rockets towards Israel, shooting at IDF soldiers, breaching the border fence and inciting to violence.
Islamic Jihad terror group reportedly claimed responsibility for the rocket barrage on Friday, to which Israel responded with a "large-scale" aerial operation hitting some 80 Hamas targets.
"The story has gone on for seven months. We tried all the options, and the fact is that last Friday, Gaza residents endured 43 rockets and red alerts, and this clearly cannot go on," Liberman said.
He also said the the right-wing activists and residents of Israel's south who briefly blocked Gaza's cargo crossing on Monday were 100% right in their actions.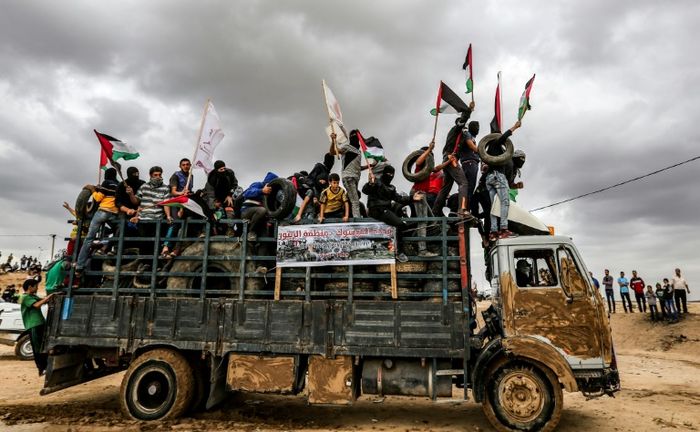 The activists and residents prevented trucks carrying goods and fuel from entering the Strip in protest of continued violence and flaring tensions on the border.
A ground invasion of Gaza, however, is not on the table. The defense minister stressed the importance of not sacrificing Israeli lives for the sake of killing Hamas people.
"We have enough ways to restore quiet and calm without a ground invasion. In my opinion, even if we kill 40,000 Hamas and Islamic Jihad terrorists, it is not worth losing one Israeli life," he concluded.
Prime Minister Benjamin Netanyahu and Liberman have been under immense pressure from coalition partners and residents of the south who have experienced rockets fired from Gaza falling in their communities.
Education Minister Naftali Bennett has been among the most vocal critics of Liberman and Netanyahu's handling of Gaza, arguing that the prolonging of the conflict only benefits Hamas.
Meanwhile, Egypt and the UN have attempted to broker a ceasefire between Israel and Hamas for the past two months, so far without success.