Netanyahu to visit another Gulf country amid warming ties with Oman: report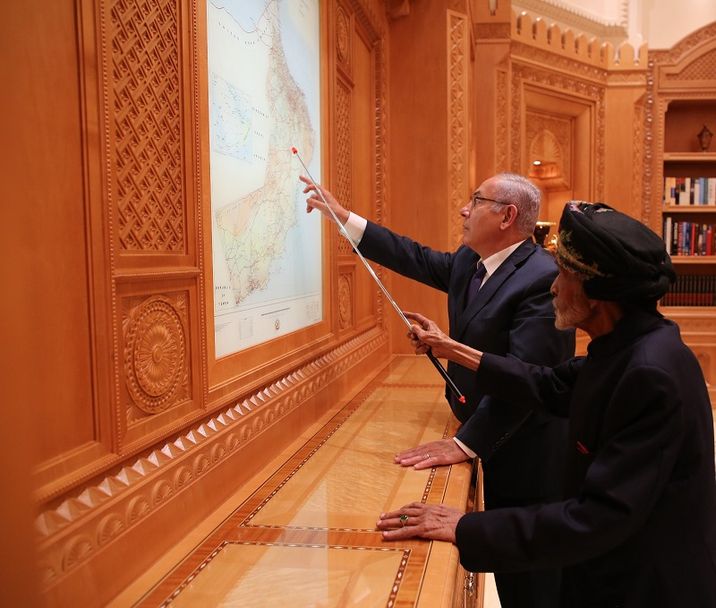 Netanyahu and Sultan Qaboos bin Said al Said in Oman, October 26, 2018
Following Prime Minister Benjamin Netanyahu's secret visit to the Sultanate of Oman, it is likely the Israeli leader will visit another Gulf nation in the near future, the London-based Arabic language newspaper Asharq al-Awsat reported Friday.
Netanyahu's visit to meet Sultan Sayyid Qaboos bin Said Al Said was prepared in advance and organized by a Jewish-American mediator close to Israel's government, the paper's source said.
US Ambassador to Israel Jason Greenblatt on Thursday praised the strengthening of relations between Israel and Oman:
"In recent days, we have seen our regional partners Oman, Bahrain, and the United Arab Emirates issuing announcements and moves to signal warmer relations with Israel," Greenblatt said, adding that better relations between the Jewish state and surrounding Arab nations would produce a more stable and prosperous Middle East.
Netanyahu last Thursday held surprise talks with Oman's Sultan Qaboos in Muscat -- accompanied by the head of Mossad, according to Netanyahu's office -- raising Palestinian fears of a normalization of ties.
Days later, controversial Culture and Sports Minister Miri Regev toured the UAE's famed Sheikh Zayed mosque, Israel's communications minister Ayoub Kara spoke in Dubai and the Israeli national anthem played at a judo competition in Abu Dhabi.
Palestinian Authority President Mahmoud Abbas reportedly visited Oman only days before Netanyahu's clandestine trip and an Omani envoy visited Ramallah following Israel's visit to the Gulf country.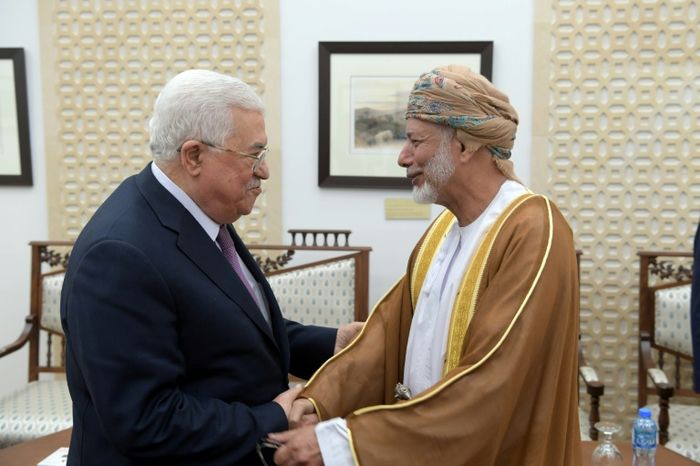 Meanwhile, Israel's transport minister is due to promote a rail link between the Israeli city of Haifa and the Gulf next week in Oman.
The apparent bolstering of relations comes as the United States pushes tighter sanctions on Iran and, like Israel, holds firm to its demand that Tehran have no say in the reconstruction of Syria.
And while Israel's attempt to woo this region has been a long time in the making, analysts say, the tussle between Iran on the one hand and the United States, Israel and Gulf on the other has propelled the talks to new, and public, heights.
Gulf states have held clandestine talks with Israel for decades, going back to at least the early 1980s. Arab leaders have not, however, historically publicized talks over fears of a public backlash over the Palestinian-Israeli conflict.
Broader policy alignment, primarily on the need to contain Iran, may have emboldened both sides to now make those talks public as Israel vows to prevent Tehran from entrenching itself militarily in Syria, where Iran backs President Bashar al-Assad in the civil war.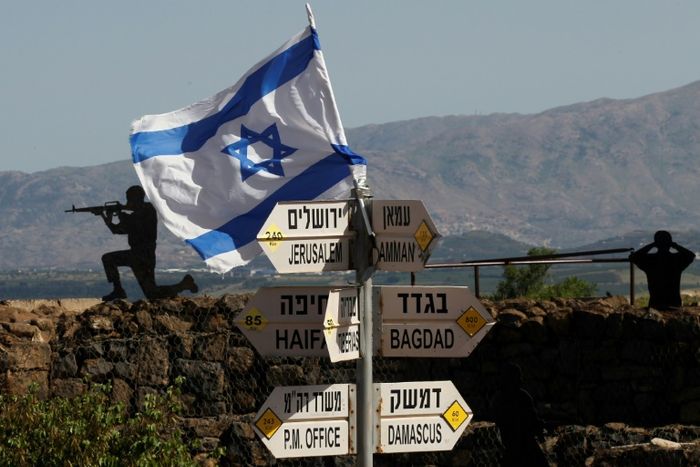 At present, only two Arab nations have full diplomatic relations with Israel: Egypt and Jordan.
Qatar has informal ties to both Israel and rival Iran, with which it shares a gas field. Until 2000, the emirate was home to an Israeli trade representative office.
Doha also provides humanitarian assistance -- and fuel -- to the Gaza Strip, under an agreement with Israel backed by United States.
At a regional defense conference in the Bahraini capital on Friday, the Omani FM said it might be "time for Israel to be treated the same (as states in the Middle East) and also bear the same obligations" -- a statement endorsed by Bahrain.