Egypt delegation visits Gaza border protests amid truce negotiations: organizer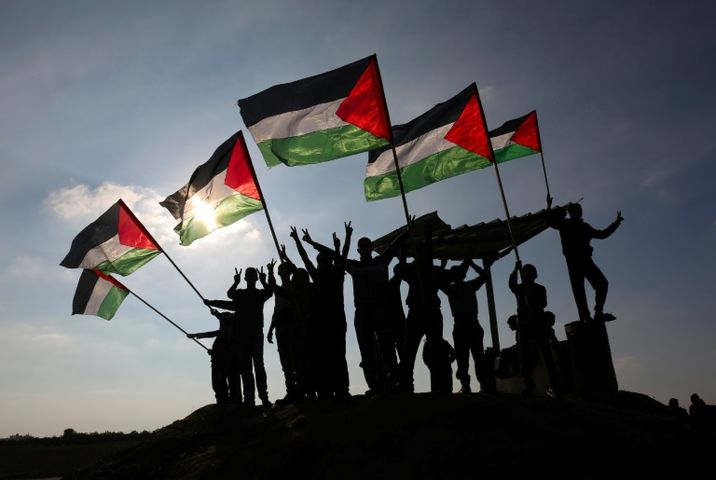 Palestinians wave their national flag during a protest near the Israel-Gaza border on January 9, 2018
SAID KHATIB (AFP/File)
An Egyptian security delegation visited protests along the Gaza-Israel border Friday, organizers said, as it sought to broker a long-term truce between the Jewish state and the Palestinian enclave's Islamist rulers Hamas.
In the first such publicly announced visit by Egyptian officials, the delegation briefly attended the Palestinian demonstrations in northern Gaza, a statement from the head of the organizing committee said.
Eyewitnesses said a car carrying the delegation briefly drove to a protest site a few hundred meters from the border, before departing.
Thousands again gathered at multiple sites near the frontier Friday but largely stayed away from the border fence, AFP correspondents said.
Hamas security prevented protesters from approaching the border too closely, the correspondents said.
However, the Palestinian health ministry said on Friday that 32 people had been injured in border clashes with the Israeli military.
The organizers of the weekly Great March of Return demonstrations on the border reportedly called for 'quieter' protests on Friday in light of Egyptian and UN-led ceasefire negotiations.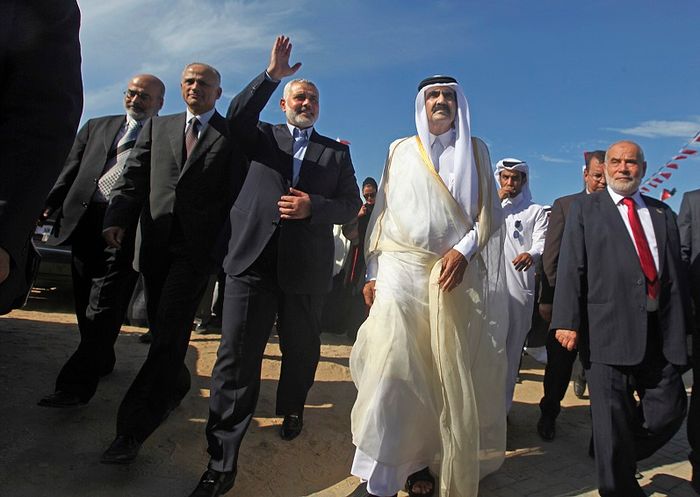 Many on both sides are losing hope for a deal to be reached after months of border clashes since the demonstrations began on March 30.
An Israeli diplomatic official said on Friday that all options must be exhausted in Gaza so as to avoid a military escalation. However, if the efforts to reach a stable situation with Hamas, Israel is ready to apply heavy force on the Gaza ruler.
Egyptian officials and UN envoys have for months been engaged in sporadic peace talks with Hamas and Islamic Jihad as well as Israel.
Ongoing Egyptian efforts to end the months of violence have also hit stumbling blocks over disagreement amongst Palestinian factions and the staunch opposition of the West Bank-based Palestinian Authority, which says that any agreement brokered without its consent would legitimize Hamas' rival administration in Gaza.
Nonetheless on Wednesday reports emerged that Israel had agreed to allow the transfer of Qatari funds to Hamas to pay the salaries of its government employees after reportedly refusing the militants group "ultimatum" earlier this week that border riots would intensify if the demand wasn't fulfilled.
At least 214 Palestinians have been killed by Israeli fire in months of protests and clashes along the Gaza border, dozens of which are said to be Hamas members.
One Israeli soldier has also been killed since the protests and clashes began.