Snowden tells Tel Aviv conference Israel cyber firm linked to Khashoggi killing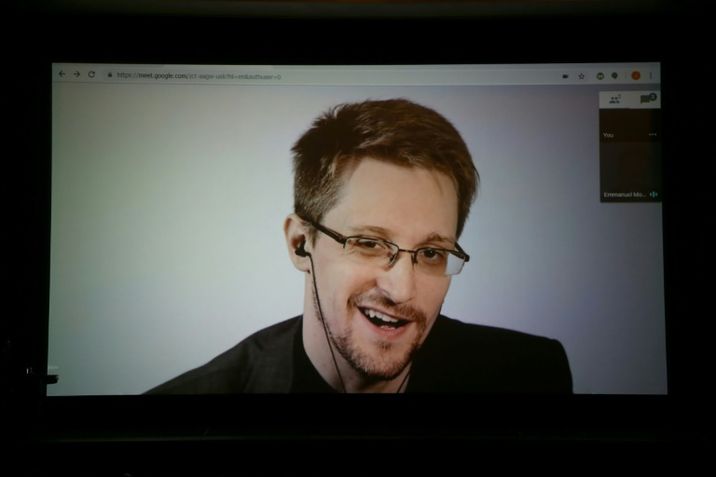 Snowden spoke of the NSO Group, the Israel-based company known for its Pegasus spyware
Phillip Faraone (GETTY IMAGES NORTH AMERICA/AFP/File)
US whistleblower Edward Snowden urged Israelis to be on guard against heavy-handed government and private surveillance in a speech by video link Tuesday and accused Israeli cyber-surveillance firm NSO Group of being linked to the killing of Saudi journalist Jamal Khashoggi.
Snowden highlighted Israel's high-tech capabilities, but warned that accepting too much government surveillance and too easily acceding to the argument that it is needed for security reasons posed serious risks.
"If we can allow ourselves to be terrorized by someone with nothing but a knife, to reorder our societies for the convenience of state power ... we've stopped being citizens and we've started being subjects," said Snowden, who spoke by video conference from an undisclosed location in Moscow as part of an event organized by Israeli media consultancy firm OH! Orenstein + Hoshen.
The 35-year-old also spoke of the NSO Group, the Israel-based company known for its Pegasus spyware.
Snowden accused NSO Group of being "the worst of the worst" of cyber-surveillance firms saying its "entire business is based on the idea of developing digital burglary tools."
The software has been pinpointed by independent experts as likely being used in a number of countries with poor human rights records. It works by infecting individual smart phones through attachments sent through text message. Once an individual clicks the link, the programs gains full surveillance capabilities over the device, including activating its camera and microphone.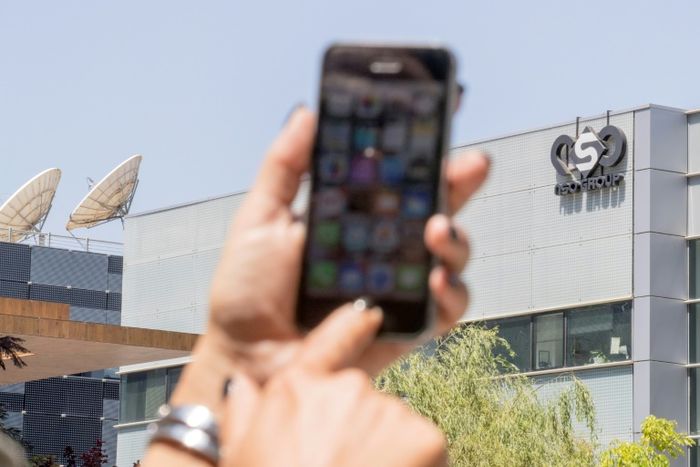 "The NSO Group is an Israeli company," Snowden told the audience. "It's based out of Herzliya. To a lot of people in the audience that makes this a lot less scary; a lot of the fear deflates, because you trust your industry more than others." He described the company's work as a "kind of predation."
"The idea is that companies like this increasingly are popping up all around the world," Snowden said.
Snowden spoke to an invited audience in Tel Aviv at an event organised by an Israeli public relations agency.
In one case, international experts investigating the disappearance of 43 students in Mexico in 2014 were targeted with the spyware after it had been sold to the government, the experts said.
"In today's world, [NSO Group] are the worst of the worst in selling these burglary tools that are being actively currently used to violate the human rights of dissidents, opposition figure and activists, to some pretty bad players," he said.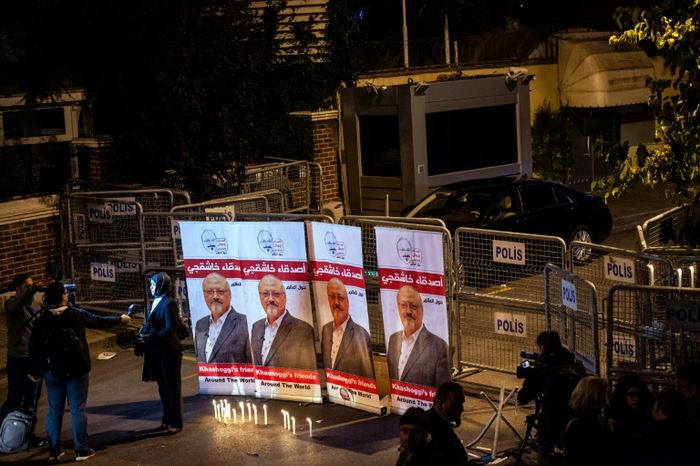 He then said he suspected NSO's Pegasus software was involved to Khashoggi's murder, carried out in Saudi Arabia's Istanbul consulate last month.
"How did they know what his intentions were? How did they decide he was someone they needed to act against that he was worth the risk?" he asked.
"And the reality was they had bugged one of his friends and contacts using software created by an Israeli company. We don't know the chain of consequence because this company will never comment on this, but it's one of the major stories not being written about," Snowden claimed.
NSO Group says its product is intended to be used only for investigating and preventing crime and terrorism.
It says it investigates allegations of improper use.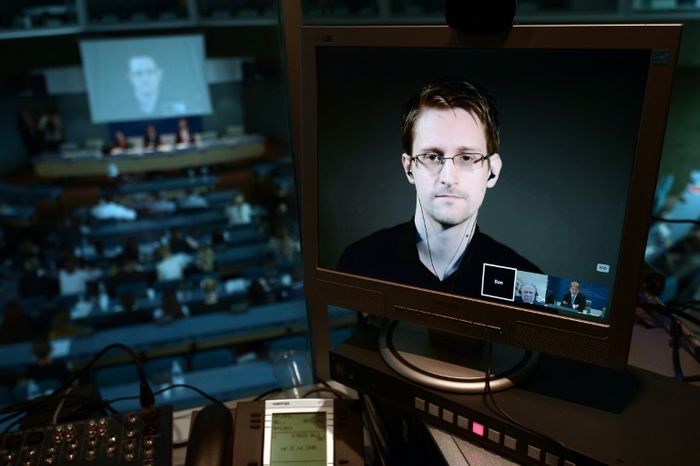 Snowden, a former contractor with the US National Security Agency, leaked thousands of classified documents to the press in 2013 which revealed the vast scope of surveillance of private data put in place after the 9/11 attacks.
He has lived in exile ever since.
The United States has charged him with espionage and theft of state secrets, but Snowden said he still loves his country and hopes to return home.