Israel's economy minister invited to high-tech conference in Bahrain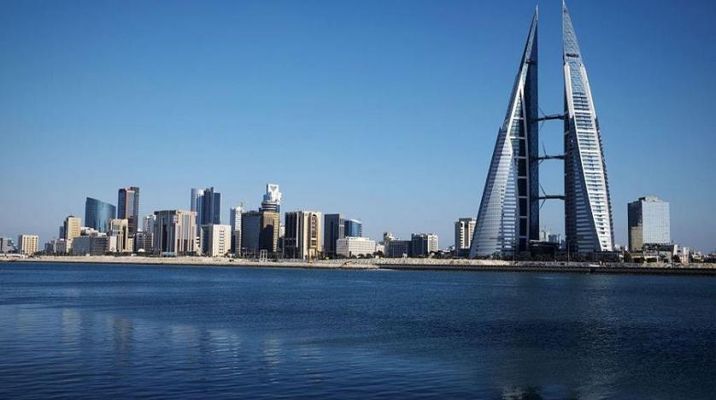 A general view shows the Bahraini capital Manama.
AFP
Israel's Economy Minister Eli Cohen received an invitation from Bahrain to participate in an international high-tech conference, Ynet reported on Wednesday, as the Jewish state pushes for unprecedented public rapprochement with the Arab region.
Bahrain's "Startup Nations Ministerial" is expected to attract a host of leading officials from around the world and is aimed at boosting bilateral technology initiatives and partnering on policy initiatives. Israel has long self-styled itself as the "start-up nation," and with it's flourishing high-tech ecosystem has often been dubbed the "Silicon Wadi"; a pun on California's Silicon valley.
Israel's Foreign Ministry reportedly received the invitation to the technology showcase a week ago.
The invitation comes amid a seemingly enthusiastic effort by Israel to bolster ties with favourable Arab states, namely Sunni-majority countries, that align with its policies towards Iran.
On Thursday evening Intelligence and Transportation Minister Israel Katz returned from a trip to Oman where he spoke at an international transport conference and pitched a plan to build a railway that would link the Mediterranean to the Gulf via the Jewish state.
The "Tracks of Peace" rail link which is said to have acquired the backing of US President Donald Trump aims to create an additional shorter, faster trade route that will contribute to the economies of Jordan, Saudi Arabia, the Gulf states and the Palestinians.
"In my view cooperation between Israel and the Gulf states can and should be expanded … Israel also has a lot to offer when it comes to water desalination and irrigation, agriculture and medicine," Katz told Reuters on his return.
Two weeks prior, Israel's Prime Minister Benjamin Netanyahu arrived in Oman for a rare visit with the Gulf state's leader, Sultan Qaboos bin Said. The two leaders, whose countries do not possess diplomatic ties, discussed ways to advance the peace process and areas of regional mutual interest.
"Quite a few of the neighboring countries that are reaching out to Israel and normalizing relations...because of innovation," the prime minister said, "they see Israel as a hub of innovation that can offer a better, safer, richer and longer life for their peoples."
Meanwhile, Israel's Communications Minister Ayoob Kara travelled to Dubai to represent Israel at an international internet security conference where he called for "peace and security."
And Israel's Culture Minister Miri Regev, well-known for her controversial comments about Arabs, toured the famed Sheikh Zayed mosque in Abu Dhabi -- wearing a red full-length abaya and white headscarf and speaking to the camera in Hebrew.
"This is the first time that an Israeli minister is here on a visit," Regev said, surrounded by a group of people in traditional Emirati dress."The whole message here is of unity and peace," she said, expressing her gratitude to the mosque's proprietor for the "incredible opportunity" and "honor" to be received so warmly.