Hamas warns Israel not to endanger agreements, says prepared to declare war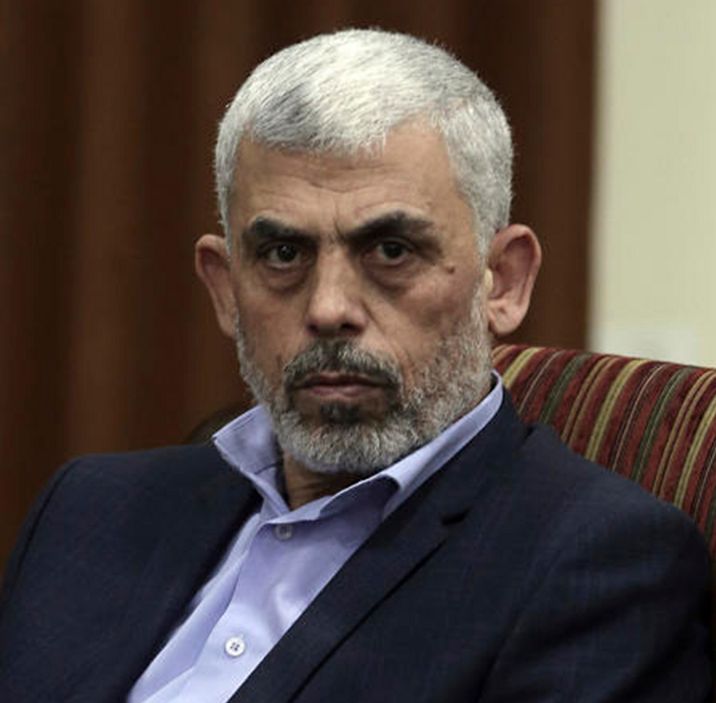 A delegation led by Hamas leader in Gaza Yahya Sinwar left for Egypt Friday
AP
Hamas suspects Israel will try and act to restore its deterrence power in Gaza following the group's 'victory'
An Egyptian delegation left the Gaza Strip Saturday after meeting with Hamas officials as part of continuing efforts to stabilize the border situation and broker a deal with Israel.
While in Gaza, the Egyptian delegation was told by Hamas that they were skeptical of Israeli intentions and their commitment to de-escalation, as they believe Israel might try and act to "restore deterrence" following last week's tensions which saw the adversaries teeter on the brink of full-out war.
A Hamas source told the Lebanese al-Akhbar newspaper that if Israel tried to act in any way that violated the ceasefire agreements reached last week, then Hamas was fully prepared to declare war.
The Egyptian delegation's visit came amidst the weekly "Great March of Return" protests on the Gaza border as this week's event was watched anxiously as a delicate ceasefire was put to the test.
Some 8,000 Palestinians protested in various locations in the Gaza Strip despite tough warnings from Israel in the wake of a precarious ceasefire that has temporarily halted the escalation on the borderthat has shaken Israel's government and raised the possibility of a war.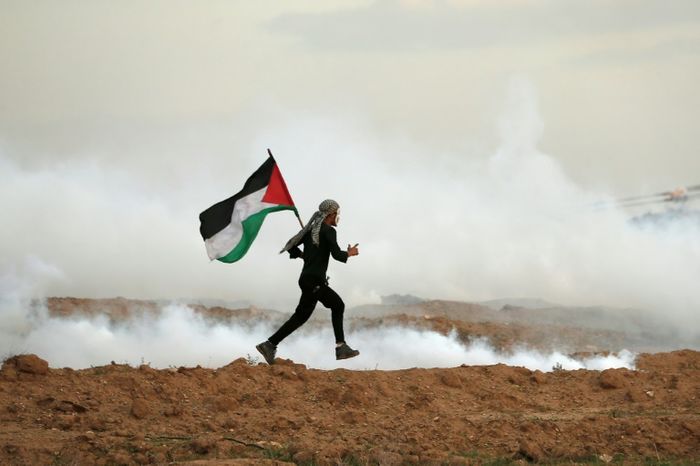 40 Palestinians were injured, eight of them from live fire, the Gaza health ministry reported. Three of them were said to be in critical condition. Local Palestinian media reported that one Gazan was killed, but the information was not confirmed by authorities.
The delegation reportedly pleaded for protesters to stay away from the border for three weeks in order to give peace talks a change.
In an apparent show of good faith, Hamas passed the message on to Gaza residents, telling them not to give Israel a reason to fire into the strip.
Hamas leader Yihye Sinwar had threatening words for Israel on Friday evening, warning "Don't try us again," as he held up a pistol that he claimed belonged to the elite Israel Defense Forces (IDF) unit that performed a rare special ground operation in the Gaza Strip at the start of the week.
In a stern speech at an event to honor those killed in the IDF mission in Gaza's Khan Younis, Sinwar threatened to target Tel Aviv next time should Israel test the group again.
"If we are attacked, we can bombard Tel Aviv -- to the point, we have more missiles and more accurate ones," he said.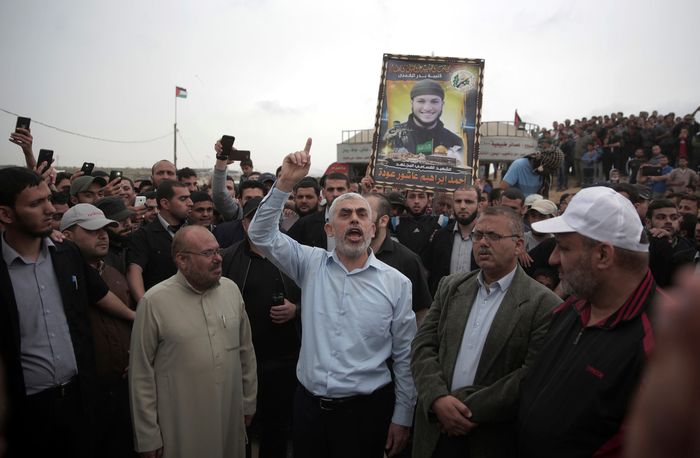 Following the IDF operation that also wounded another of its officers and killed seven Palestinians, Hamas and Gaza's other Islamic militant groups launched rockets at Israel's southern border communities, leading Israel to retaliate with further air strikes.
In a two-day assault, some 500 rockets were launched from the Palestinian enclave towards Israel, killing one and injuring scores as a number of buildings were hit as well as a civilian bus that had reportedly just moments before been filled with dozens of Israeli troops.
"This time you succeeded in leaving with killed and wounded, next time we will release our prisoners from prison and even more soldiers will remain in our hands," Sinwar declared gravely.
He also asserted that the relative calm since the 2014 Israeli-Gaza conflict was not in vain, suggesting that the militant groups reinforced their arsenal with more damaging capabilities.
"The Israeli enemy understood that our quiet in recent years was not casual," he said, adding that during the latest escalation, "the rocket fire was measured but in larger numbers and with much more powerful warheads."
The harsh words come as a tenuous ceasefire persisted through this Friday's "March of Great Return" protest that was relatively calm in comparison with previous weeks.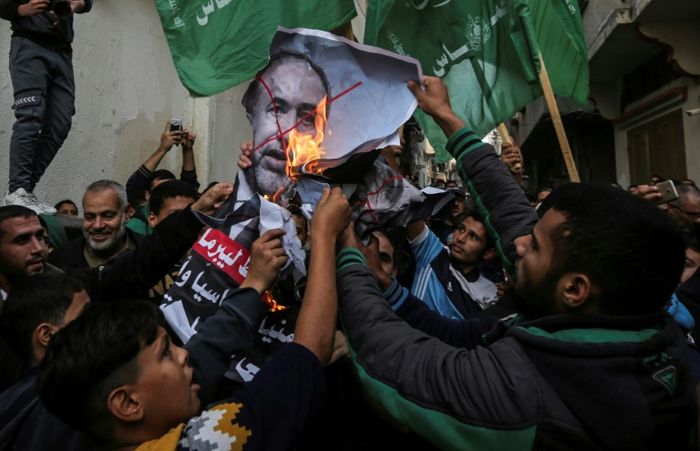 The ceasefire was celebrated in Gaza as a sign of victory, as Israel's government was thrown into a tailspin as Defense Minister Avigdor Liberman tendered his resignation over his sharp disapproval of the agreement with Hamas and what he sees as a general policy of appeasement towards Gaza militants groups.
Israelis living in cities near the border also took issue, demonstrating against the government's failure to deter Hamas and Islamic Jihad from firing rockets towards them.
Throughout the weekly "March of Great Return" protests that begin on March 30, Palestinians have launched explosive balloons from Gaza towards Israel, causing great damage to fields adjacent to the border.
Israel and Palestinian militants in Gaza have fought three wars since 2008, and deadly clashes in recent months have raised fears of a fourth.
While in Gaza, the Egyptian delegation was told by Hamas that they were concerned with Israeli intentions, who they believe might try and act to "restore deterrence" following last week's escalation.
A Hamas source told the Lebanese al-Akhbar newspaper that if Israel tried to act in any way that violated the ceasefire agreements reached last week, then Hamas was prepared to declare war
You need to be logged in in order to post comments. Sign up or log in
November 17, 2018 5:39 PM