PA calls for emergency Arab League meeting over Israel, Arab states ties: report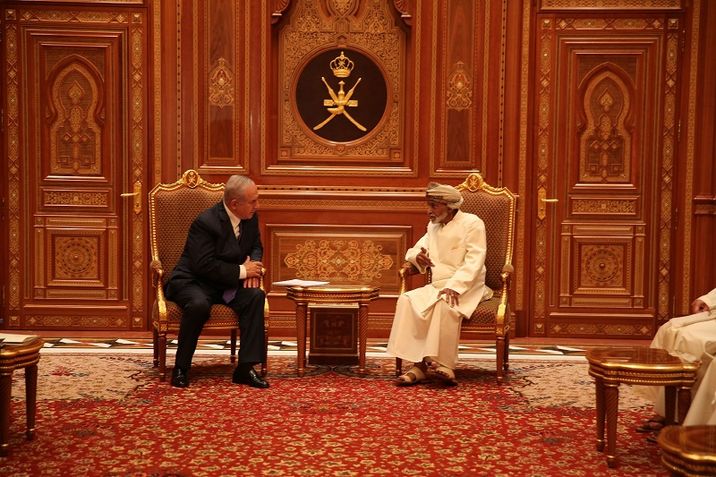 Israeli Prime Minister Benjamin Netanyahu meeting Oman's leader Sultan Qaboos, October 26, 2018
Israel's warming ties with Arab states has caused the Palestinian Authority to seek an emergency meeting in the Arab League and the Organization of Islamic Cooperation, Haaretz reported on Monday.
"There are a number of Arab and Islamic resolutions and declarations stating explicitly that there will be no process of normalization with Israel without a resolution of the Palestinian issue based on the Arab Peace Initiative and decisions of the international community," Former Palestinian Foreign Minister Nabil Sha'ath, who is now advising Palestinian President Mahmoud Abbas, told Haaretz.
"What we have been seeing in recent weeks – beginning with Netanyahu's visit to Oman and the visit to Israel by the president of Chad, and now there is talk of Bahrain and Sudan and ties of one kind or another with Saudi Arabia – raises question marks, and there is therefore a need to clarify the Arab and Islamic position," he said.
Prime Minister Benjamin Netanyahu repeated on Monday that Israel is enjoying unprecedented diplomatic flourishing, including in the Arab world… and the Muslim world."
Last month, Netanyahu made a rare visit to Oman, an Arab state with which Israel has no diplomatic ties, and met with its leader Sultan Qaboos.
This development, Sha'ath said, is "the beginning of a worrisome process that needs to be stopped."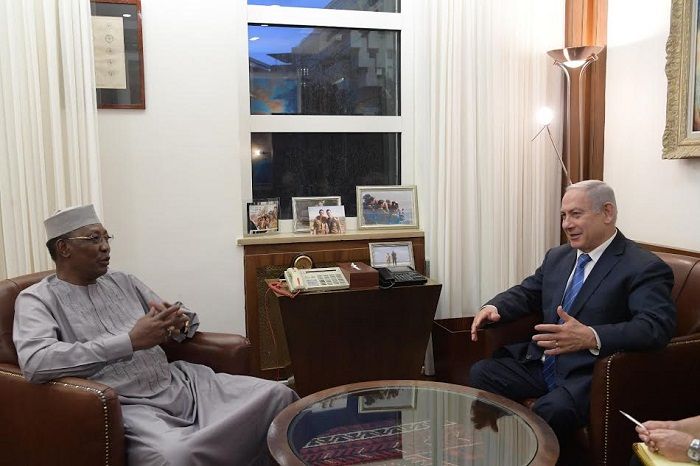 On Sunday, Netanyahu welcomed Chad's President Idriss Déby to Israel on a historic visit. Déby became the first leader of the Muslim-majority west African nation to visit Israel since its establishment in 1948.
In a press conference alongside the Chadian President on Sunday, Netanyahu vowed that "There will be more such visits in Arab countries very soon," referring to his visit to Oman last month.
Sha'ath said that preliminary contacts to Arab foreign ministers had been made, but that current efforts focus on reconciling Hamas and Fatah.
Arabic media footage of #Israel's Prime Minister @netanyahu meeting Sultan of Oman Qaboos bin Said al Said. Is this a new era for Israeli diplomacy in the Middle East? pic.twitter.com/PNi0xwlsTN

— i24NEWS English (@i24NEWS_EN) October 26, 2018
"In Israel, and also in the United States, they are exploiting the opening presented by the (internal) Palestinian rift to draw closer to Arab and Islamic countries," he said.
Mustafa Barghouti, the chairman of the Palestinian National Initiative and a member of the Palestine Liberation Organization's executive committee, echoed Sha'ath, calling on Arab states to punish Israel instead of establishing ties.
"This requires widespread diplomatic activity and an end to these steps, not only with Arab and Islamic countries but also with countries that historically have always been by the Palestinians' side, such as India, China, and countries in Latin America," Barghouti told Haaretz.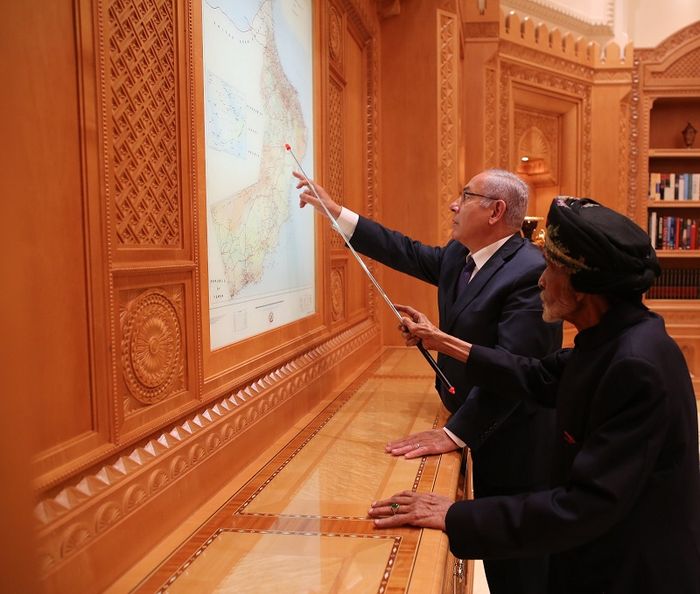 Another Gulf state which has softened its rhetoric towards Israel recently is Bahrain. The Kingdom's foreign minister wrote on Twitter in May that the Jewish state has a right to defend itself against Iran.
"As long as Iran has breached the status quo in the region and invaded countries with its forces and missiles, so any state in the region, including Israel, is entitled to defend itself by destroying sources of danger," the minister wrote following a rare direct confrontation between Israel and Iranian forces in Syria.
In June, an official from the Kingdom told i24NEWS that Bahrain would be the first Gulf nation to establish diplomatic relations with Israel.
"Bahrain does not view Israel as an enemy," the official, who asked not to be named, told i24NEWS, adding that rapprochement between the two nations "would not contradict the principles of Bahrain."
Netanyahu has repeatedly said that Sunni states have been making overtures to Israel, spurred by the perceived mutual threat of Iran which both accuse of fueling regional conflicts by supporting armed proxies in Syria, Iraq, Yemen and Bahrain.
You need to be logged in in order to post comments. Sign up or log in
November 26, 2018 10:14 PM
desperation and fear. Instead of seeking for peace, they are undermining Peace. The world has moved forward