United States and Israel celebrate Hanukkah, steadfast partnership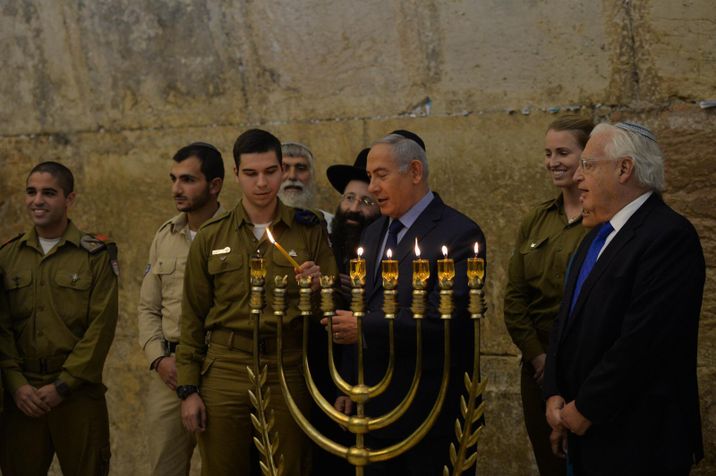 PM Netanyahu and Amb Friedman at Western Wall for Hanukkah
Kobi Gideon (GPO)
Israeli Prime Minister Benjamin Netanyahu and US Ambassador to Israel David Friedman on Thursday marked the fifth night of Hanukkah at a candle-lighting ceremony at Jerusalem's Western Wall with a group of lone soldiers.
"There is a great victory, perseverance and great continuity of our people. Today we celebrate 70 years after the re-establishment of the State of Israel," Netanyahu said in a speech given at the ceremony.
He went on to express his appreciation for US President Donald Trump's "tremendous support" for Israel. It was no coincidence that the celebration took place on Thursday, on the anniversary of the US recognition of Jerusalem as Israel's capital last year.
"President Trump, in a courageous and genuine move, recognized what we know has existed her not only since the time of the Maccabees, since the time of King David, 800 years before, the recognition of Jerusalem, our heritage and the connection that no other nation has," he said.
Trump is expected to attend two Hanukkah parties hosted by the White House on Thursday after they were postponed out of respect for the late President George H.W. Bush.
Last year, Jewish Democrats in Congress were left off the guest list.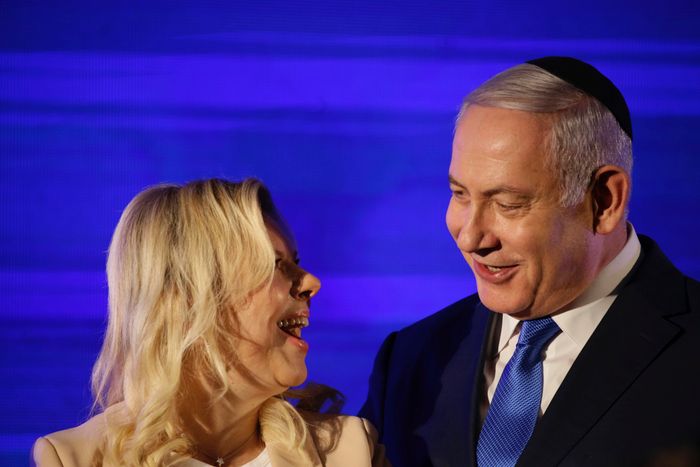 "It's deeply unfortunate that the White House Hanukkah Party — a bipartisan event bringing together Jewish and non-Jewish leaders alike to celebrate the Festival of Lights since 2001 — has turned into a partisan affair under this administration," Congresswoman Nita Lowey said at the time.
This year, all Jewish representatives in the House and Senate were invited to attend, according to Haaretz.
The White House has not provided press with a finalized guest list.
Hanukkah has been celebrated at the White House since 2001, when former President George W. Bush was in office. The tradition of a White House Hanukkah party continued under former President Barack Obama.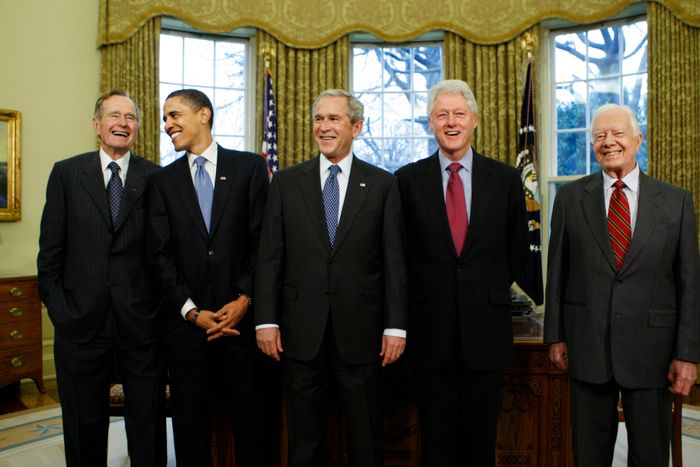 Hanukkah, also known as the Festival of Lights, commemorates the re-dedication of the Second Temple in Jerusalem at the time of the Jewish revolt against the ancient Greek Seleucid Empire.
According to the Hanukkah tradition, Judah Maccabee and his brothers led a popular revolt against Seleucid and which has since then symbolized the Jewish people's fight for liberty and freedom as a nation against overwhelming odds.
When Judah's men conquered the the Jewish Temple they only had one day's worth of oil to light the menorah, or candelabra, but it burned for eight days required for new oil to be pressed.
Jews who observe the Hanukkah tradition around the world therefore light a new candle in the menorah for eight days straight.
"For eight nights, Jewish families and friends will come together to engage in the lighting of the menorah. This special tradition started more than 2,000 years ago during the re-dedication of the Holy Temple in Jerusalem, which followed a trying period when Jews were persecuted for practicing their faith," Trump said in a statement on Sunday, the first night.