Bus drivers to strike after colleague injured in West Bank shooting attack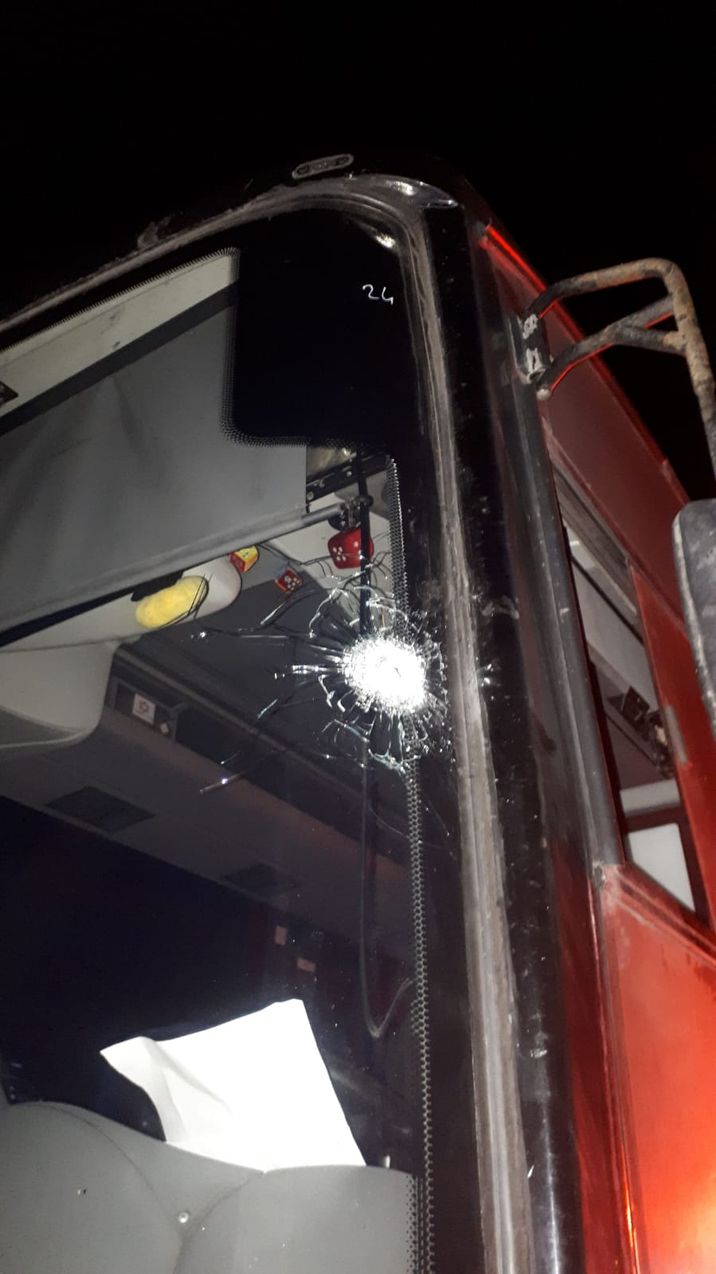 Damage to bus following a shooting incident in Beit El, West Bank 7. November, 2018
Bitahon Beit El
Bus drivers with Israel's Egged transportation company announced that they would go on strike beginning Monday over safety concerns, hours after one of their colleagues was injured in a shooting in the West Bank.
The Israeli army confirmed Saturday night that a bus driver had been lightly injured after coming under fire by unknown assailants as he drove near the settlement of Beit El in the central West Bank.
"The Transportation Ministry and the police systematically and inexplicably ignore the daily threat to drivers and passengers," Egged drivers' union secretary Tom Promovitz told the Kan public broadcaster following the incident.
A subsidiary of the Egged company which operates limited lines in some areas of the West Bank and routes in and outside Jerusalem, Egged Ta'avura, earlier on Sunday announced that they would strike with immediate effect.
Egged Ta'avura drivers' committee Raed Mishal told Army Radio that authorities were ignoring their safety concerns, noting that Saturday's incident was the second time in as many months that a driver has been targeted by gunfire on that route.
"We have often warned about the need for armored vehicles, but they did not respond," he said.
Tensions in the West Bank have been mounting amid an uptick in such attacks. In October, two separate shooting attacks committed by brothers within days of one another killed two Israeli soldiers and a newborn baby delivered prematurely after its mother was shot and seriously injured.
The attacks sparked a wave of anger, particularly among Israeli settlers living in the West Bank, as well as an uptick in hate crimes against Palestinians apparently committed in retribution for the killings.