IDF strikes Hamas targets after rocket fired from Gaza into Israel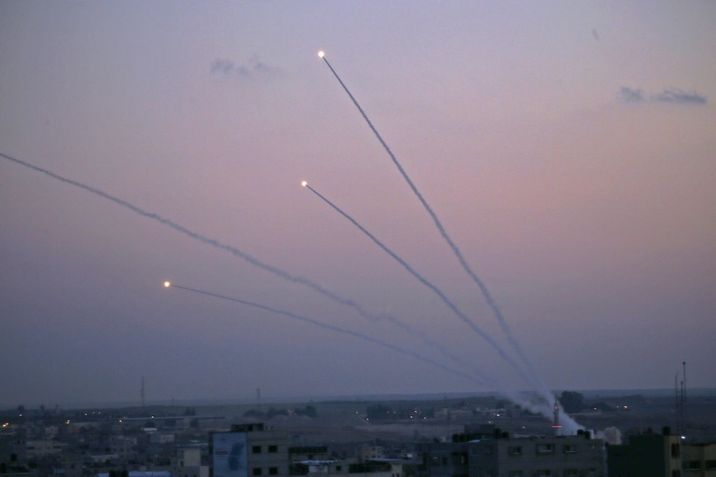 A picture taken from the Gaza Strip on November 12, 2018 shows missiles being launched toward Israel.
Said KHATIB (AFP)
The Israel Defense Forces said early Monday that it had struck "a number" of Hamas targets in the Gaza Strip after rocket alert sirens sounded across the southern coastal region of Ashkelon overnight Sunday when a rocket launched from the coastal enclave was intercepted by Israel's missile defense system, the Iron Dome.
The IDF confirmed in a statement that a rocket was identified and intercepted following the sirens.
"Earlier tonight, one launch was identified from the Gaza Strip at Israeli territory. In response, IDF fighter jets and an attack helicopter targeted a number of Hamas terror targets within the organization's military camp in the Northern Gaza Strip."
"The IDF will continue to operate in order to protect Israeli civilians from acts of terror emanating from the Gaza Strip. The Hamas terror organization is accountable for all events transpiring in the Gaza Strip and from it and will bear the consequences for its actions," the statement concluded.
On Sunday evening, the IDF confirmed that combat helicopters struck two Hamas positions in Gaza in retaliation for incendiary balloons launched from the enclave.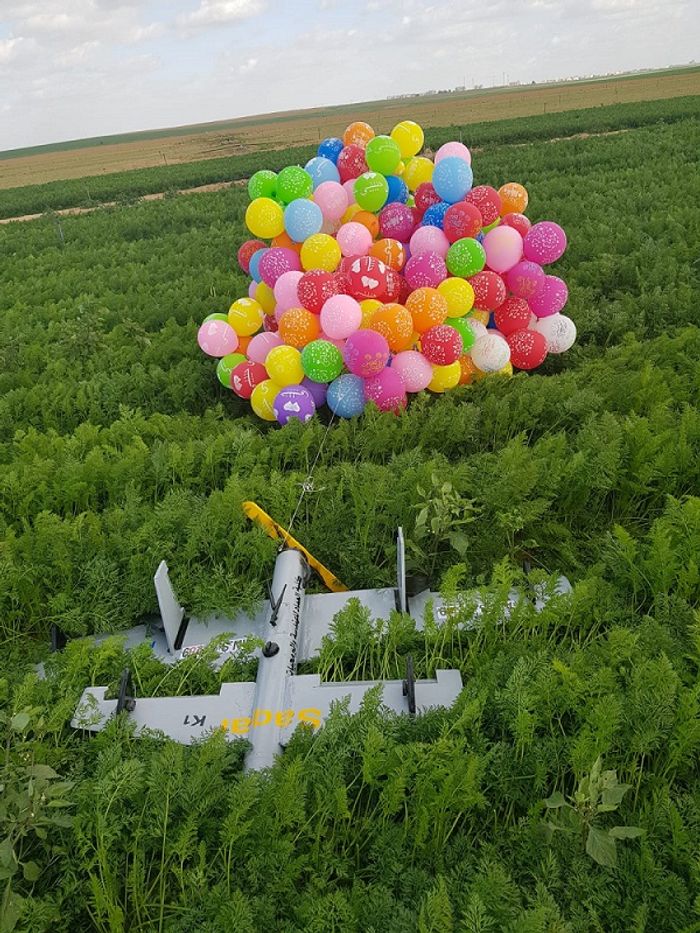 A Hamas security source said one strike occurred east of Khan Yunis in the southern Gaza Strip and hit an observation point for Hamas's armed wing, while the second was east of Gaza City.
The security source said no injuries had been reported.
An explosive device, presumably attached to the model aircraft, detonated on Sunday while Israeli police investigated the suspicious object. The explosion did not cause any injuries or casualties, according to a statement from the police.
On Monday morning, studies in Askelon and Gaza border communities were to take place as scheduled, as the IDF did not issue any special instructions to the residents.
Last week, a projectile fired from the coastal enclave marking the first exchange of fire from Gaza and retaliatory air strikes by Israel for the first time since a ceasefire ended a major flare-up in November.