Israel's political parties kick off tumultuous election season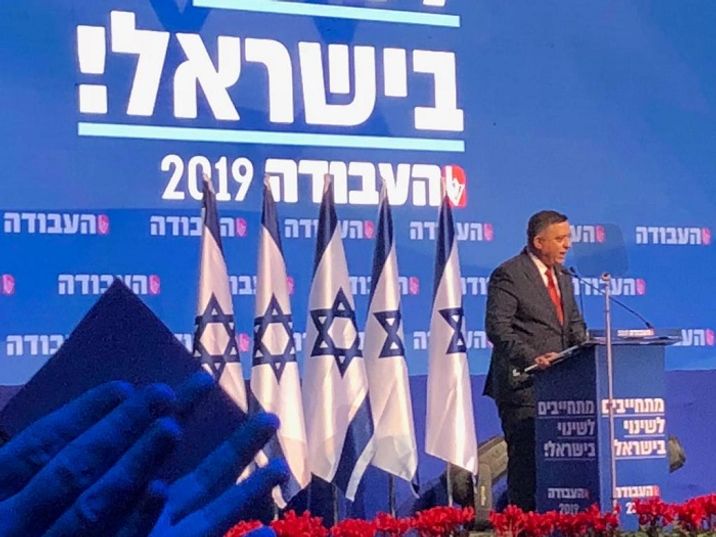 Labor party chairman Avi Gabbay speaks at 2019 convention in Tel Aviv
i24NEWS
As Israel's national election season kicks off, the governing Likud party and the once dominant Labor party celebrated the beginning of campaign season with events attended by thousands of supporters.
Supporters of Israeli Prime Minsiter Benjamin Netanyahu's Likud party, or "Likudniks" as they are often called, gathered at the Club Hotel in the southern port city of Eilat for an unofficial weekend retreat featuring many famous faces representing the party in Israel's current government.
'We [@Likud_Party] are united as one big family. We've already elected the prime minister to lead us for the #IsraElex19. All of the problems that the @HavodaParty is going through, we've been through,' Likud member @SharrenHaskel tells @EHochenberg: pic.twitter.com/dyTPEfRuAd

— i24NEWS English (@i24NEWS_EN) January 10, 2019
Last year, Likud was fined NIS 350,000 for taking illegal campaign donations under the auspices of the annual event that carried the party's name. This year, "Likudiada" became "Leumiada" and event organizers have called it a gather of the "national camp."
Meanwhile, Labor leader Avi Gabbay on Thursday night addressed a crowd of thousands at the Tel Aviv Fairgrounds for the Labor party convention and kick off campaign event leading up to April elections - hoping to convince the crowd he is the party's best chance to defeat Netanyahu.
Before Gabbay spoke, Labor party secretary Eran Hermoni presented the party's agenda while members of the crowd yelled criticisms of Gabbay. Former party chairman Amir Peretz then took the microphone to endorse Gabbay's leadership and introduce him as chairman.
Peretz called Gabbay "our candidate for prime minister" and said his fellow members should "not give a hand to splits and divides."
"The public won't remember what the fight was about but whether we were united or divided," he said, addressing party leadership.
Many Labor supporters were stunned when last month Gabbay ended his party's partnership with Hatnuah leader Tzipi Livni and dismantled the Zionist Union alliance.
'You can't carry on with a prime minister who befriends oligarchs and tycoons, pays protection money to Hamas and is leading us to a binational state that will explode in our faces,' @HavodaParty leader @GabbayAvi says of @netanyahu: #IsraElex19 pic.twitter.com/GGmtqkvOLp

— i24NEWS English (@i24NEWS_EN) January 10, 2019
The breakup, which played out live on television and stunned political veteran Livni, plunges Israel's opposition into further disarray as it struggles to mount a serious challenge to incumbent Prime Minister Benjamin Netanyahu and his right-wing partners in the April 9 vote.
Polls conducted in the wake of Gabbay's controversial move projected the Labor party earning only seven or eight seats in parliament if ballots were cast today -- a significant drop from the 24 seats the Zionist Union earned in the last elections.
-- Showing teeth --
Gabbay used his opportunity to address his party faithful at the convention by calling for Yesh Atid leader Yair Lapid and Former IDF chief-of-staff Benny Gantz not to join a coalition led by Netanyahu.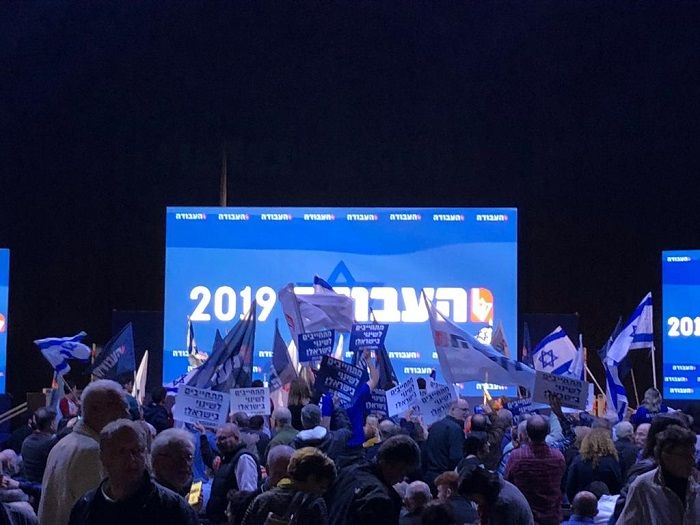 "You can't be shocked by Netanyahu's attacks on legal authorities and then run to join his coalition," Gabbay said, addressing his opponents.
Gabbay slammed Netanyahu's public criticism of authorities investigating him on graft allegations, saying such behavior was not "normal".
"In a normal country the prime minister does not attack the justice authorities," Labour party leader Avi Gabbay told a party convention for the first time since the start of campaigning for April's general election.
"Millions of decent Israelis are yearning for a normal country," he said.
"Let's roll up our sleeves and replace the prime minister, who has mired the whole country in his personal affairs."
Police have recommended Netanyahu be indicted in three separate corruption cases and the attorney general is expected to announce his decision on whether to indict the premier in the weeks or months ahead.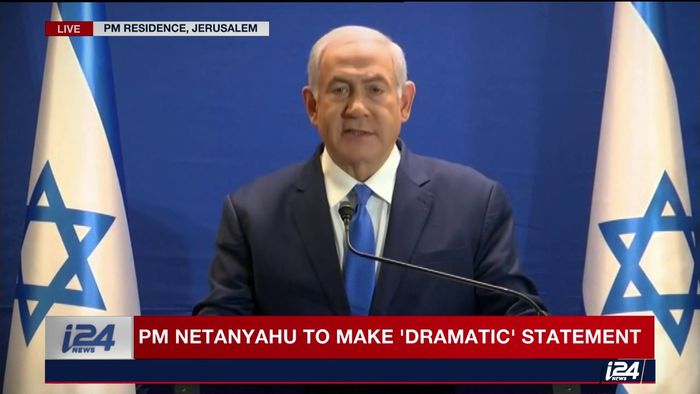 After taking a serious hit in the polls, Gabbay's best hope is to unite with parties that Netanyahu's Likud party may also be courting.
A loud minority in the crowd heckled Gabbay throughout his remarks until the Labor leader stopped his speech to address the detractors. "It is ok that there are those whistling and heckling," Gabbay said. "They won't stop us. They will only give some headlines to the newspapers."
The noise in the hall, he said, was proof that Labour was "a truly democratic party."
He pledged that if Labour was able to form a government it would resume long-stalled peace talks with the Palestinians. 
It would also amend a contentious law defining Israel as the nation state of the Jewish people, making Hebrew the official language and downgrading the status of Arabic, he said.
Despite the outbursts in the convention center, a Labor party statement said members had voted to approve Gabbay's proposed procedures for primaries slated for February.
The labor party is "alive, democratic, and kicking," Gabbay said. It is "a party that people like eulogizing but will surprise big-time."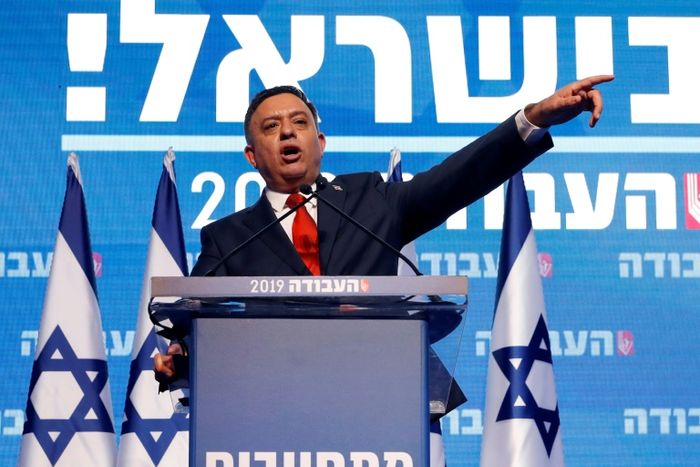 MK Eitan Cabel, who has strongly advocated for Gabbay's ouster since the Zionist Union break-up, took the stage to continue his criticism.
"We can't sacrifice the party for one man," Cabel said of Gabbay. "We can't be silent when you are killing the only chance for the wonderful people sitting here - who got 24 seats last time - to continue their work."
Despite facing intra-party opposition, Gabbay's supporters hailed the convention a decided victory after his proposal to widen his power to appoint candidates to three seats.
You need to be logged in in order to post comments. Sign up or log in
Gabay is a lowdown snake He should have been rejected as Labour leader I can after 40 years of Labour membership no longer support a once great party now led by the snake Gabay