Hezbollah chief to give TV interview after long silence, rumors of poor health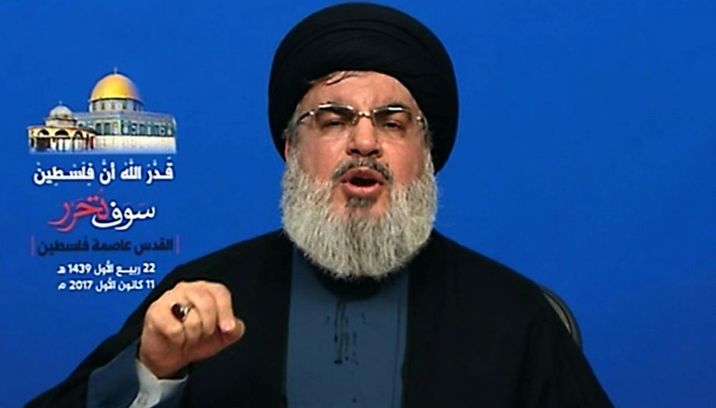 Hezbollah leader Hassan Nasrallah delivers an address on the movement's al-Manar TV on December 11, 2017
Handout (MANAR TV/AFP)
Following an extended absence from the public eye and unconfirmed reports claiming he was taken to a Lebanese hospital in critical condition, Hezbollah chief Sheikh Hassan Nasrallah will reportedly give a TV interview on a network affiliated with the terror group this week.
According to Lebanese al-Mayadeen, the TV network on which Nasrallah is set to appear, the 58-year-old is expected to address Israel's Operation "Northern Shield" for the first time since the Israeli initiative was made public in early December.
The network released a brief teaser video on Sunday evening, featuring the message: "Hezbollah's secretary-general breaks his silence that frightens the occupation."
"In occupied Palestine, Israel's leadership is boasting about its Northern Shield, taking pride in its battles against Hezbollah and Syria and threatening Iran. In this way, Hezbollah's leader responds," al-Mayadeen said.
Last week, Israeli media reported Nasrallah was in unknown physical condition after suffering either a heart attack or stroke while a number of Lebanese media outlets speculated that the leader had not been heard from in several weeks.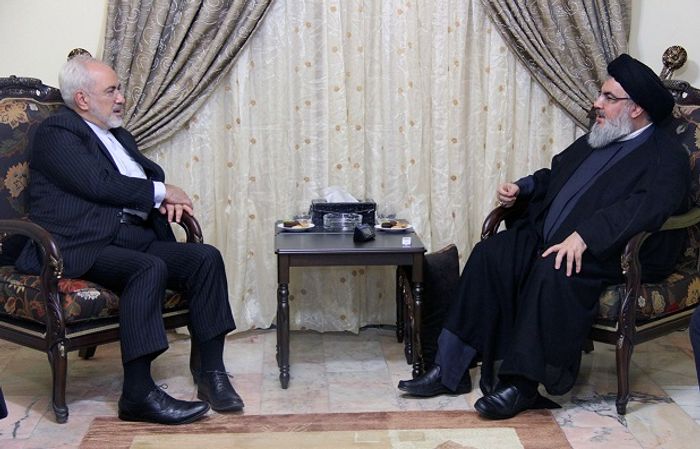 The reports were largely based on tweets from European-based Lebanese journalist Jerry Maher who quoted anonymous sources claiming Nasrallah had been taken to a Beirut hospital in critical condition after suffering from illness for many years.
An official from Iran, Hezbollah's foremost financer, denied the reports claiming they were a "Zionist lie."
"The day that Nasrallah and the Palestinian resistance leaders pray at the Al-Aqsa Mosque [on the Temple Mount] after it has been cleansed of Zionist impurity will inevitably arrive," Iran's Parliamentary Direct of International Affairs, Hossein Amir-Abdollahian tweeted.
The Hezbollah leader's activities are almost never made public for security reasons after his predecessor was assassinated by Israel in 1992.
On December 4, 2018, the Israeli Defense Forces (IDF) launched the operation to prevent and destroy a network of underground tunnels dug by Hezbollah from Lebanon to Israeli territory.
The IDF said that Israel has seen over the years a concerted effort by Iran-backed Hezbollah to dig such tunnels, though emphasized that none were yet operational nor posed an imminent threat to Israeli civilians.
Last week, the IDF announced it had located the last tunnel in the network in what it said marked "the completion" of Northern Shield.
180ft deep underground
2,624ft dug under #Lebanon
Dozens of yards dug into Israel
This #Hezbollah attack tunnel was dug from the Lebanese village of Ramyeh into Israel & will be neutralized soon.

We have now exposed all attack tunnels dug by Hezbollah from Lebanon into Israel. pic.twitter.com/AU0zNbmCCM

— Israel Defense Forces (@IDF) January 13, 2019
The IDF said it would continue conducting broad defense efforts on the Lebanese border, including the continued construction of the security barrier which began last year.
Israel officially holds the Lebanese government responsible for the Hezbollah tunnels, though has acknowledged that the Lebanese government nor the army appeared not to have had prior knowledge of them.
Since their last fought war in 2006, Hezbollah has strengthened its military capabilities significantly with an estimated arsenal of some 100,000 and 120,000 short-and medium-range missiles and rockets, as well as several hundred long-range missiles trained on the Jewish State.
Both Israel and UNIFIL have condemned the tunnels as a violation of UN Resolution 1701, adopted to end the 2006 war between Lebanon and Israel. The matter has ramped up tensions on the border and threatened the prospect of a new conflict between the sides should there be any missteps in the dismantling of the tunnel network.
Hezbollah is considered a terrorist organization by the United States and Israel. The European Union classifies its military wing as a terrorist organization but does not apply the same label to its politburo.