Bahrain secretly courted Israel two years ago to normalize ties: report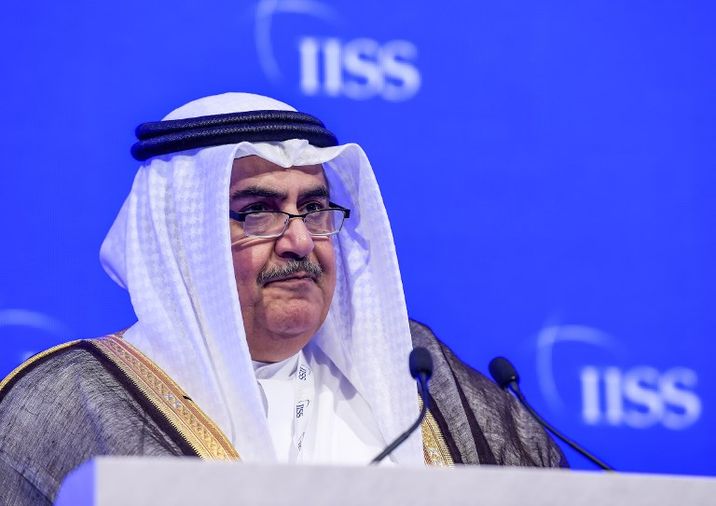 Bahrain's Foreign Minister Sheikh Khalid bin Ahmed Al-Khalifa on October 27, 2018
STRINGER / AFP
Bahrain is a key US ally in the Gulf, hosting the US Navy's Fifth Fleet with about 7,800 US military personnel
In a secret meeting  between Israel's then foreign minister Tzipi Livni and her Bahraini counterpart Khalid bin Ahmed Al Khalifa on the sidelines of the 2017 Munich Security Conference, the officials discussed normalizing ties according to a report from Israel's Channel 13 news.
At the time, Khalifa informed Livni that the King of Bahrain Hamad bin Isa Al Khalifa wanted to relay the message of normalizing ties to Prime Minister Benjamin Netanyahu.
The revelation came from unnamed Isareli officials, while Livni reportedly refused to comment on the matter.
The report comes as Israel continues to push for expanding its diplomatic ties, especially with favourable Arab states, namely Sunni-majority countries, that align with its policies towards Iran.
Ahead of an extraordinary official visit by an Israeli delegation to Bahrain over the past summer, an official from the Kingdom told i24NEWS that Bahrain will be the first Gulf state to establish diplomatic relations with Israel.
"Bahrain does not view Israel as an enemy," the official, who asked not to be named, told i24NEWS, adding that rapprochement between the two nations "would not contradict the principles of Bahrain."
Reports that Israel was working to normalize ties with Bahrain emerged hours after Prime Minister Benjamin Netanyahu said that he would soon travel to unspecified Arab nations following a momentous visit to Oman in October.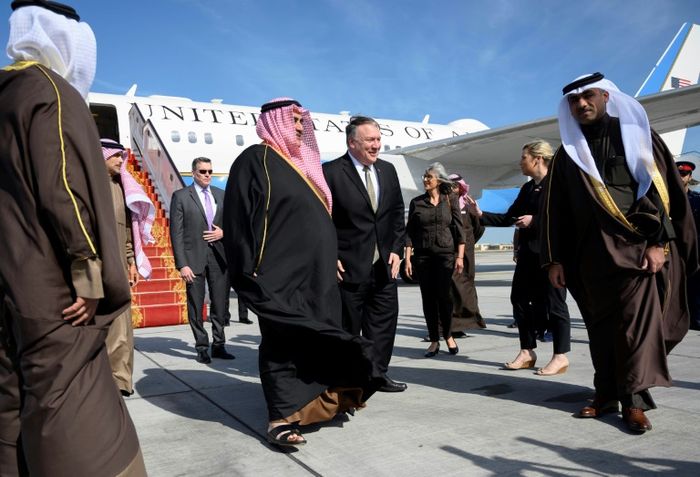 Israel's Economy Minister Eli Cohen will also participate in an international high-tech conference held in Bahrain in April. 
But back in November, Bahrain seemed to walk back from its public engagement with Israel.
"There is no plan for a visit of Israel's prime minister. There are no communications regarding [a visit]. The reality is nothing has happened," Khalid reportedly told the A-Sharq Al-Awsat newspaper.  
The public backing for Israel was viewed as highly unusual for an Arab state, however of all the Gulf countries, Bahrain has been seen as the most willing to inch towards reconciliation.
Bahrain is a key US ally in the Gulf, hosting the US Navy's Fifth Fleet with around 7,800 US military personnel deployed in the country, as well as a British naval base.
Earlier this month, Secretary of State Mike Pompeo made a trip to Bahrain during which he announced a summit on the Middle East to be held in Warsaw this week. 
Netanyahu traveled to Chad last month where he announced along with President Idriss Deby the resumption of diplomatic relations between their two countries, nearly half a century after they were severed.
"Israel is making inroads into the Muslim world. This is the result of a great effort made over the last few years. We're making history, and we're turning Israel into a rising world power," Netanyahu said in a press conference alongside Deby.
"It's a joint effort to break the wall of opposition in the Arab and Muslim world," he said. "First you penetrate the Arab world, and that helps you to penetrate the Muslim countries. The big difference is that you have a clear process of normalization with the Arab world, though it is not complete and not formal, and with that you go to the [non-Arab] Muslim world."