Netanyahu: Israel's missiles can reach 'any enemy, including Iran's proxies'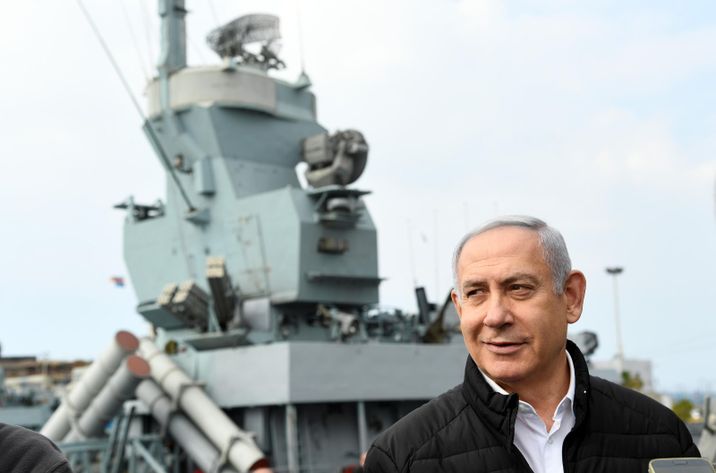 Prime Minister and Defense Minister Benjamin Netanyahu at Haifa Navy Base, February 12, 2019.
Haim Zach (GPO)
Prime Minister and Defense Benjamin Netanyahu said on Tuesday that Israel is capable of reaching its enemies across the Middle East with missiles, including Iranian proxies.
"In the context of my IDF visits as Defense Minister, I am very impressed by the navy's aggressiveness, in building the force and using it. The navy is a primary component in Israel's defensive and deterrent capabilities regarding the supreme missions that we have in both of these areas," Netanyahu said during a visit to the Haifa navy base where he was briefed on naval operations.
The Israeli Prime Minister added that the navy's missiles "can go very far, against any enemy, including Iran's proxies in our region."
"We are constantly working according to our understanding and the need to prevent Iran and its proxies from entrenching on our northern border and in our region in general. We are doing everything necessary," he concluded.
In the beginning of 2017, Israel launched a military campaign to prevent Iran from consolidating itself in Syria, leading to hundreds of airstrikes on facilities belonging to the Islamic Republic across the war torn country.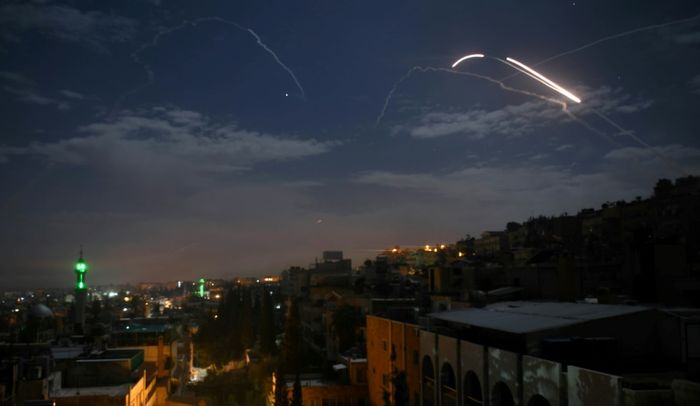 Russia, which is the main power broker in Syria and supporter of its President Bashar al-Assad, has warned Israel twice recently about continuing its airstrikes in Syria.
Netanyahu is scheduled to meet with Russia's President Vladimir Putin in Moscow on February 21, where the two leaders are expected to discuss Israel's campaign against Iran in Syria.
On Monday, Iran  issued fresh warnings to Israel as the country celebrated the 40th anniversary of the Islamic Revolution.
Iran "will raze Tel Aviv and Haifa" to the ground if Washington attacks the Islamic Republic, a commander for its Islamic Revolutionary Guard Corps (IRGC) told mass crowds, according to Russian news channel Sputnik.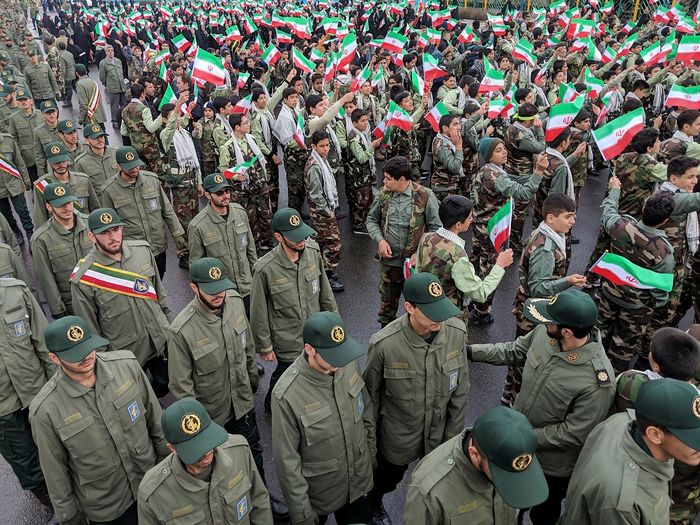 Chants of 'Death to America' and 'Death to Israel' can commonly be heard in Iranian demonstrations of nationalist fervor, with this one being no exception.
Netanyahu quickly fired back on Monday night, saying that if Tehran attacks Israel, it will be the last anniversary of the Islamic Revolution that they celebrate.
Despite hundreds of Israeli airstrikes on Iranian military targets in Syria since 2017, Iran has only retaliated twice, most recently last month.
After Israel bombed Iranian facilities near Damascus International Airport in broad daylight, Iranian forces fired a ground-to-ground missile towards the Israeli annexed Golan Heights.
The missile was shot down by Israel's missile defense system, causing no injuries. Iran insists that it has the right to operate in Syria, since it has been invited by Assad to help rebuild the country.