No-fly zone over northern Syria included in US-Turkish agreement: reports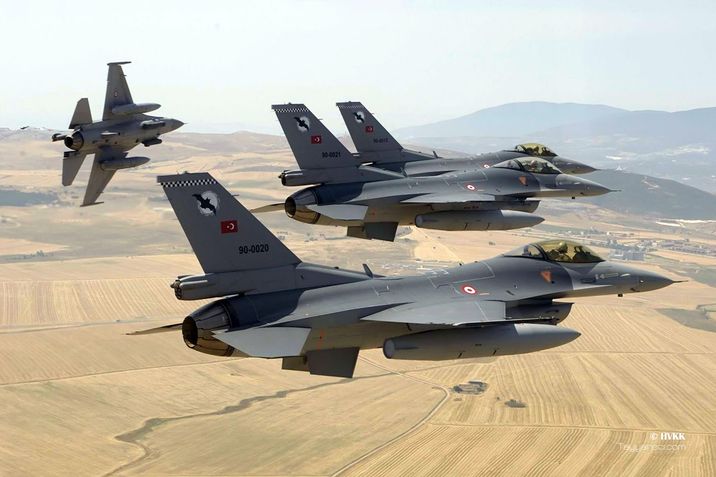 Turkish F16
Wikipedia
Turkish jets to be deployed in operations against IS; 9 IS fighters killed in Turkish airstrikes Friday
The recent agreement between Turkey and the United States, which has given the US permission to use the İncirlik Airbase in southern Turkey in the fight against the Islamic State group, also includes a partial no-fly zone over the Turkish-Syrian border, Turkish media reported on Friday.
According to a report in the Turkish daily Hurriyet, the no-fly zone will be 90 kilometers long and extend 50 kilometers deep in Syria.
While the no-fly zone is reported to prevent groups such as IS and the al-Qaida affiliated Jabat al-Nusra from gaining ground, Hurriyet reported that any Syrian planes attempting to break the no-fly zone would be shot down.
Where necessary, US-led coalition forces could conduct reconnaissance and assault operations in the area, Hurriyet said. Turkey could back up the air raids with artillery.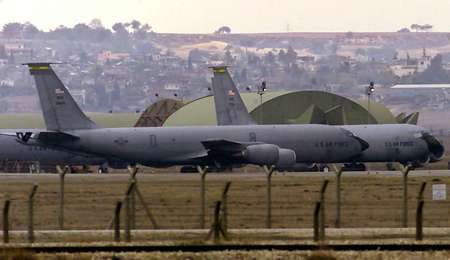 Turkish air strikes kill 9 IS fighters in Syria: monitor
Turkish warplanes earlier Friday bombed three targets controlled by IS up to 14 kilometres inside Syrian territory, the official Anatolia news agency reported.
Citing an official statement, it said that a three-storey building used as a meeting place for IS jihadists in the El Tabiye area was hit 14 kilometers inside Syrian territory from the Turkish border.
A headquarters used by IS jihadists was hit in the El Zahiriye district 11.5 kilometers inside the border. A similar building was struck in the Burgi region, 4 kilometers inside the border, it added.
It said a Joint Direct Attack Munition (JDAM) guidance system was used to help the bombs to find their targets.
The three F-16 fighter jets took off from a base in Diyarbakir, southeastern Turkey and killed nine fighters of the Islamic State group, a monitor said.
"Turkish aircraft carried out three strikes on IS positions in northeastern Aleppo province, killing nine... and wounding 12," said Rami Abdel Rahman, head of the Syrian Observatory for Human Rights.
The warplanes hit positions along the Turkish border west of the town of Jarablus and destroyed a truck mounted with a heavy machinegun.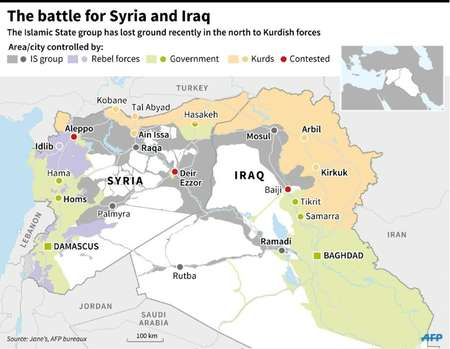 "We can't say this is the beginning of a military campaign, but certainly the policy will be more involved, active and more engaged," a Turkish government official told Reuters. "But action won't likely be taken unprompted."
Turkey has repeatedly said it will take any "necessary measures" to protect itself from attack by both Islamic State and Kurdish militants.
US defense officials said on Thursday that Turkey had agreed to allow manned US planes to stage air strikes against Islamic State militants from an air base at Incirlik, close to the Syrian border. US drones are already launched from the base.
Obama and Erdogan agreed in their call on Wednesday to work together to stem the flow of foreign fighters and secure Turkey's border.
The ability to fly manned bombing raids out of Incirlik against targets in nearby Syria could be a big advantage. Such flights have so far had to fly mainly from the Gulf.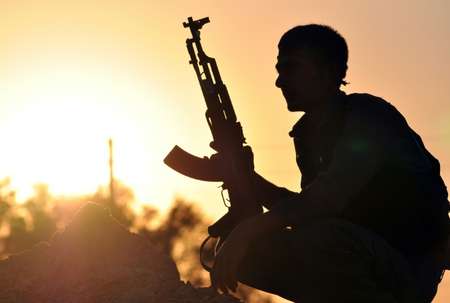 Increasing insecurity
It said its own aircraft would also be deployed in operations against the hardline militants, adding it expected the cooperation to increase the security of those living in Islamic State-controlled areas of Syria.
Turkey has long been a reluctant partner in the US-led coalition against Islamic State, emphazising instead the need to oust Syrian President Bashar al-Assad and saying Syrian Kurdish forces also pose a grave security threat.
But Friday's attacks, which officials said were launched from Turkish air space, signaled that Ankara would crack down against IS across the Syrian border, while pursuing the banned Kurdistan Workers Party (PKK) - which Ankara describes as a separatist organisation - at home.
"In our phone call with Obama, we reiterated our determination in the struggle against the separatist organisation and the Islamic State," Erdogan told reporters. "We took the first step last night."
Ankara acted hours after officials in Washington said it had agreed to let US jets launch air strikes from a base near the Syrian border, dropping an earlier refusal to allow manned American bombing raids.
Turkey has faced increasing insecurity along its 900-km frontier with Syria. A cross-border firefight on Thursday between the army and Islamic State, which has seized large areas of Syria and Iraq, left five militants and one soldier dead.
Turkey has also suffered a wave of violence in its largely Kurdish southeast after a suspected IS suicide bombing killed 32 people, many of them Kurds, in the town of Suruc on the Syrian border this week.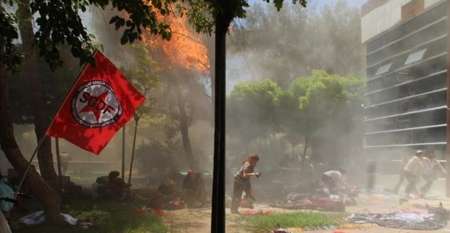 But Erdogan's critics say he is more concerned with keeping Syrian Kurdish fighters in check, afraid that gains they have made against IS in the Syrian civil war will embolden Turkey's own 14 million-strong Kurdish minority.
"Even though Erdogan has so far failed to achieve his goals in Syria - the overthrow of Assad - and Islamic State has become a problem, it is nevertheless a convenient instrument for him," said Halil Karaveli, managing editor of The Turkey Analyst, a policy journal.
"Now he has all the excuses he needs to go after the Kurds and also it makes him look very good in the eyes of the US, which will be happy that Turkey is on board in the coalition."
Opposition lawmakers from the pro-Kurdish Peoples' Democratic Party said Erdogan is intent on "obstructing" the advances made by the Syrian Kurds against Islamic State.
"The real aim of today's operations is not the Islamic State, but the democratic opposition," they said in an e-mailed statement.
News of the military operations further unnerved jittery investors, helping send the lira down nearly 4 percent on the week.
Turkey's stance has frustrated some of its NATO allies, including the United States, whose priority is fighting Islamic State rather than Assad. The allies have urged Turkey to do more to prevent its border being used as a conduit to Syria by foreign jihadists.
(staff with agencies)